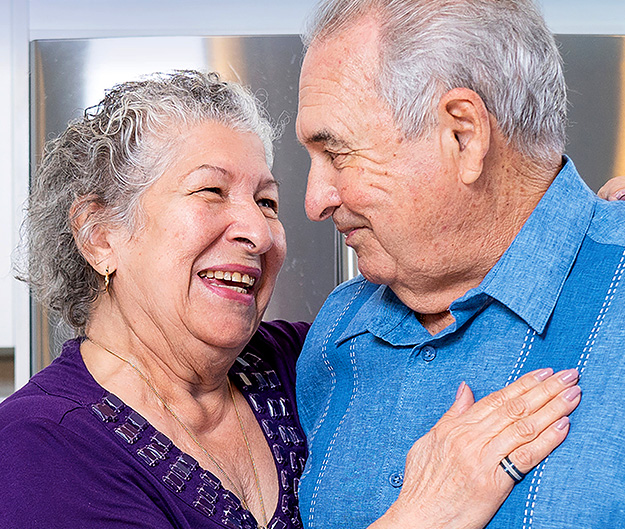 Vascular Surgery
The only cardiology team in South Florida trained to perform transcatheter pulmonary valve replacement using the FDA-approved Harmony TPV.
Memorial Cardiac and Vascular Institute's vascular surgery specialists diagnose and treat a range of vascular conditions. We see patients with conditions such as peripheral artery disease, varicose veins and complex aortic aneurysms.
Your vascular system can affect nearly every area of the body. By collaborating with cardiologists and cardiac surgeons, as well as specialists in radiology and neurology, we are able to treat the whole person.

What Conditions Does Vascular Surgery Treat?
Vascular surgeons treat problems related to the blood vessels outside of your heart. The general name for this group of conditions is vascular disease. However, vascular disease is not just one disease, with one cause.
You may see a vascular surgery specialist if you have:
Aortic aneurysm: A weakness in the wall of your aorta.
Carotid artery disease: Affects the blood flow to your brain.
Deep vein thrombosis (DVT): A dangerous blood clot in your leg.
Peripheral artery disease (PAD): Affects the blood flow to your legs.
Renal disease: Affects blood flow to your kidneys.
Varicose veins: May be cosmetic or symptomatic.
Vascular surgeons try to manage some vascular conditions with medication first. To open up a blocked artery, we may do interventional procedures, such as angioplasty. Vascular surgeons also perform amputations.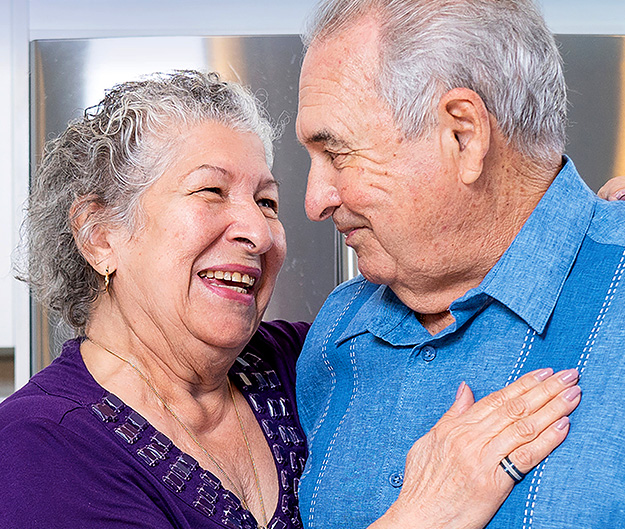 For Reynold, TCAR Was the Answer
When Reynold was diagnosed with a blocked carotid artery, the vascular surgeons at Memorial Cardiac and Vascular Institute and the neurosurgeons at Memorial Neuroscience Institute came together to perform Memorial's first transcarotid artery stenting (TCAR) procedure.
Why Choose Memorial for Vascular Surgery Services?
We are committed to helping people manage their vascular conditions, with treatments from medication to advanced surgical techniques.
Our vascular surgery program offers:
IAC accredited facility vascular testing seal 24/7 access to vascular surgeon: Whether for emergency or routine situations, we always have a vascular surgeon available. When a serious issue affects blood flow throughout your body, it's important to see a surgeon who has expertise in treating your condition.
Collaboration with other specialists: Our vascular surgeons work in concert with cardiac surgeons and cardiologists to perform combined procedures. By definition, vascular conditions are concerned with the blood vessels outside the heart and brain. But these conditions greatly impact the heart and brain. That's why we work as a team to diagnose, treat and provide follow-up care.
Ability to treat complex aortic aneurysms: We are the only center in South Florida that treats all types of aortic aneurysms, including complex ruptures and dissections. Our heart and vascular specialists collaborate and coordinate to determine the most appropriate treatment for each patient, whether it's surgery or a less-invasive endovascular procedure.
Dedication to tracking outcomes and learning: We participate in the Southeastern Vascular Study Group. This group's goal is to improve the quality, safety, effectiveness and cost of caring for vascular patients. By sharing data and information about best practices with other hospitals, we help improve patient care here at Memorial.
Accredited by Intersocietal Accreditation Commission (IAC): IAC-accredited in vascular testing demonstrates a commitment to quality patient care and testing for the diagnosis of vascular disease.
Recognized for quality patient care
Accredited by Intersocietal Accreditation Commission (IAC)
It matters to you. It matters to us.
Quality and Safety Data for Memorial Healthcare System
Our goal is to provide our patients with the information they need to make informed choices for themselves and their families.
View Quality and Safety
You have a right to know about pricing
We want to give you the information you need to make important healthcare decisions, including the costs of our cardiac services.
View Pricing