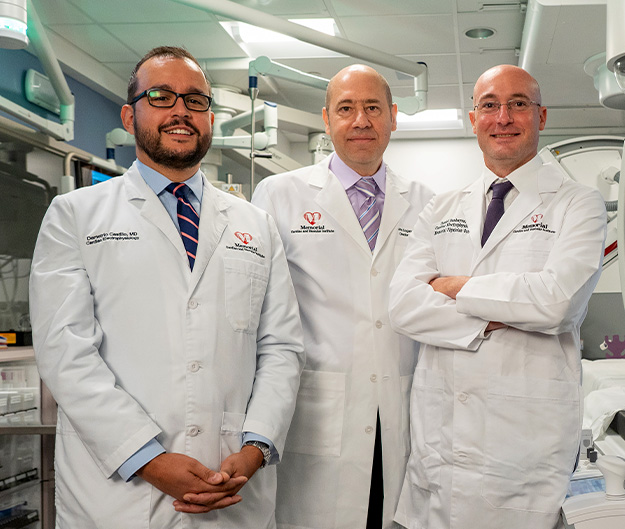 Electrophysiology
Our electrophysiologists have extra safety procedures in place for all patients and staff. Don't wait to schedule an EP test for your heart.
Explore Our Cardiac Electrophysiology Services
Your heart's electrical system controls your heartbeat. The upper chambers (right and left atria) and the lower chambers (right and left ventricles) work with your heart's electrical system to keep your heart beating at an appropriate rate and even rhythm.
An arrhythmia (heart rhythm disorder) occurs when the heart beats too fast, too slow or in a disorganized way. An electrophysiologist (EP) is a heart doctor that treats heart rhythm disorders.
At Memorial Cardiac and Vascular Institute, our EPs diagnose and treat all types of arrhythmias. They lead one of the busiest electrophysiology labs in South Florida and remain at the forefront of their field.
What Is Electrophysiology?
Electrophysiology is the branch of cardiology that treats your heart's electrical system, which controls your heartbeat. EPs test for all types of arrhythmias. Some heart rhythm disorders are relatively minor and need only medication or monitoring. Others are more complex, requiring a minimally invasive procedure or even open-heart surgery.
EPs perform interventional (nonsurgical) procedures such as cardiac ablation to cure arrhythmias. They also treat patients who need implantable devices to regulate their heartbeat. EPs work with a multispecialty team of heart doctors to develop care plans tailored for each individual.
Why Choose Memorial for Electrophysiology Treatment?
Memorial is a destination center for electrophysiology care. We see patients from all over the region, state and beyond.
Our EPs treat people of all ages, offering innovative care that includes:
Heart Rhythm Disorders We Treat
An arrhythmia is an abnormal heartbeat. Your heart may beat too fast, too slow or in an irregular, chaotic manner. The electrophysiologists at Memorial diagnose and treat all types of heart rhythm disorders, including:
Atrial fibrillation (AFib)
Atrial flutter
Bradycardia
Supraventricular tachycardias
Ventricular arrhythmias
Arrhythmias caused by congenital heart conditions and hypertrophic cardiomyopathy
Learn more about these arrhythmias and treatments we offer.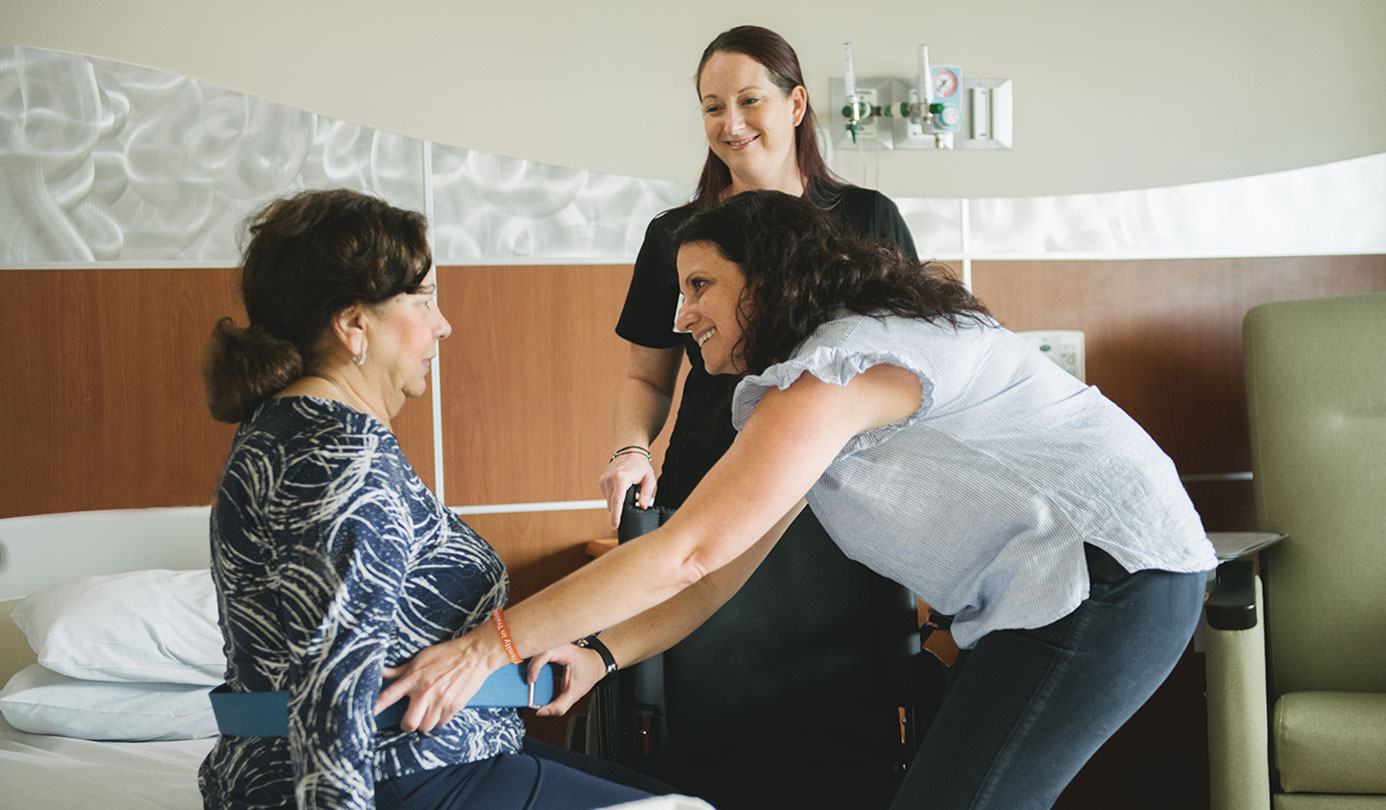 Patient and Family Centered Care
We treat patients and family members as partners in healthcare.