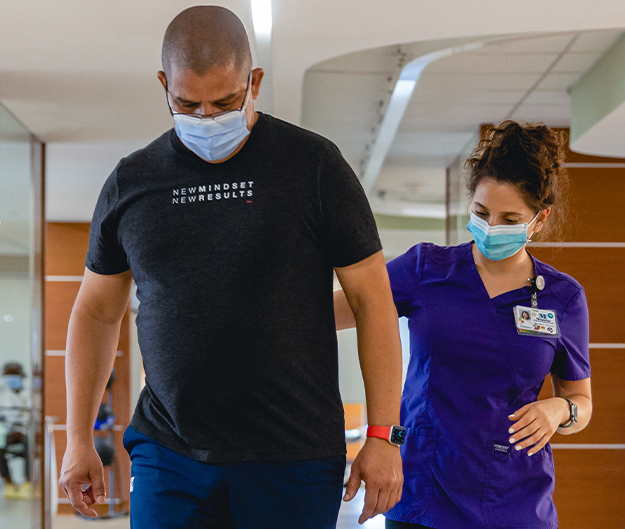 Rehabilitation Services
Our rehabilitation program in Broward County offers treatment for various physical and neurological conditions.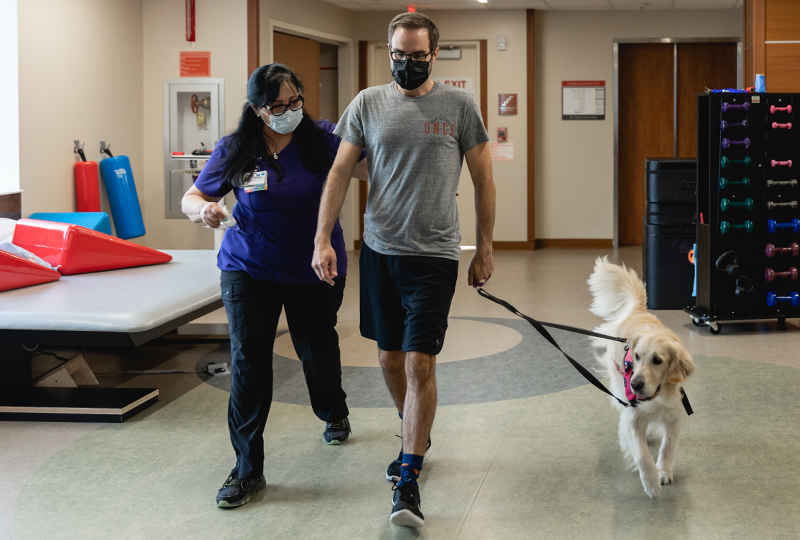 At Memorial Rehabilitation Institute, your care is both innovative and personal.
Our physical medicine and rehabilitation specialists diagnose, evaluate and manage patients with physical and cognitive impairments.

Take a tour of Memorial Rehabilitation Institute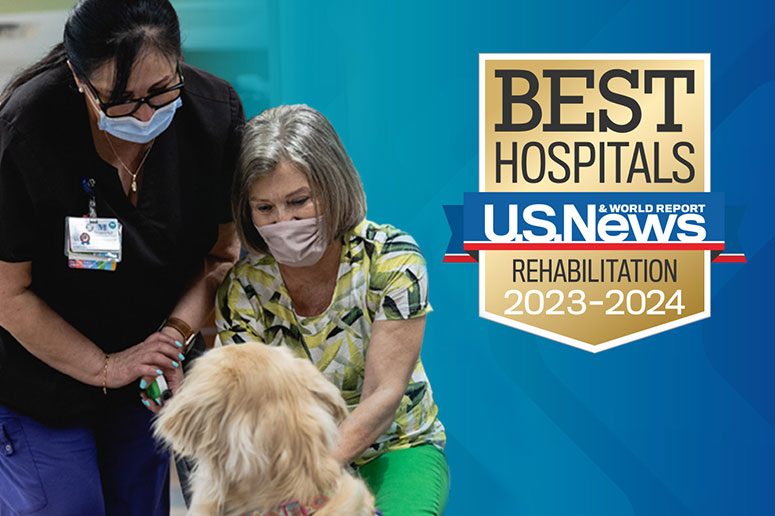 A National Leader in Rehabilitation
Memorial Rehabilitation Institute at Memorial Regional Hospital South has been named among U.S. News and World Report 2023-2024 Best Hospitals for Rehabilitation.
The award is based on a measurement of quality care, clinical outcomes, level of nursing care and patient experience.
Multidisciplinary Team Members
Our team of rehabilitation professionals includes:
Interventional pain specialists
Neuropsychologists
Psychologists
Occupational therapists
Physical medicine and rehabilitation physicians (physiatrist)
Physical therapists
Prosthetists
Orthotists
Social workers
Specialized rehabilitation nurses
Speech therapists
Dietitians
Pharmacists
Case managers
Our Awards and Recognitions
U.S. News and World Report Best Hospitals for Rehabilitation
Commission on Accreditation of Rehabilitation Facilities (CARF)
The Joint Commission
Our Locations in Broward County
We offer a world-class, comprehensive inpatient rehabilitation program close to home and under one roof at Memorial Regional Hospital South. For adult and pediatric patients who need therapy but don't require hospitalization, we have several outpatient rehabilitation locations.
It matters to you. It matters to us.
Quality and Safety Data for Memorial Healthcare System
Our goal is to provide our patients with the information they need to make informed choices for themselves and their families.
View Quality and Safety
You have a right to know about pricing
We want to give you the information you need to make important healthcare decisions, including the costs of our rehabilitation services.
View Pricing