Healthcare Prices and Billing
Learn how to pay a bill, apply for financial assistance and get a price estimate.
At Memorial Healthcare System, our mission to provide patient- and family-centered care extends to billing, payments and pricing. We want you to understand the billing process and how we determine your share of your healthcare costs.
Pay Your Bill
You can make a one-time payment as a guest or create an account to set up a payment plan. Learn how to pay your bill.
How We Bill Your Insurance and You
About 5 days after your visit we will send your insurance company a bill for the services you received. You may receive a letter from your insurance or from us if your insurance company is requesting additional information from you. Please respond to your insurance company at the number they provide or to our team at 954-276-5501. If you do not update the information with your insurance company or call us with the correct information within 30 days you will be responsible to pay the bill.
If your insurance does not pay our claim correctly, we will file an appeal. This process can take a very long time. If your insurance company has determined you are responsible for a portion of the bill we will send you a statement for that patient responsibility during the appeal process.
After your insurance pays, or if you do not have insurance, we will send a statement for the amount identified as patient responsibility - this is the amount you owe.
Contact Us
Our Customer Service Department is available to assist you and answer questions. We can help you with questions about your bill, provide a detailed list of all charges, make payment arrangements or help you apply for financial assistance. Contact us at:
Email: MyBill@mhs.net
We typically respond within one business day.
Call Us: 954 -276-5501
Our office is open Monday – Friday, 9 am to 7 pm and Saturday, 9 am to 1 pm.
Please note:
Bills for doctors are not included in our hospital bills. Some of our healthcare providers may not accept the same insurance or HMO plans as our hospital system. You may request a personalized estimate of charges from our hospital and your healthcare providers by contacting each healthcare provider to see if they accept your insurance or HMO. See a list of physician groups that charge separately from the hospital.
Pricing and Billing at Memorial Pembroke 24/7 Care Center
Memorial Pembroke 24/7 Care Center bills as an emergency room, so the rates are typically higher than at an urgent care center.
Apply for Financial Assistance
Our eligibility team will help you find the financial assistance programs that are a good fit for you. Learn more about our financial assistance programs.
Price Transparency and Patient Billing
Access the pricing tool to look up the cost of services for common medical procedures at Memorial. Cost options include insured and uninsured/self-pay.
To see how Memorial healthcare pricing compares with national and state averages, visit the Agency for Health Care Administration (AHCA) online tool at FloridaHealthFinder.gov.
The Agency for Health Care Administration (AHCA) provides patients with information on quality and healthcare costs in Florida. Visit AHCA online tool at FloridaHealthFinder.gov to find data on health care costs for national, state, and county prices. The state of Florida's service bundle information is a non-personalized estimate of costs for anticipated services. Actual costs will be based on services actually provided. Patients have a right to request a personalized estimate from the hospital. Memorial also provides a list of standard charges by hospital. Click here to view our charge master page.
For a more personalized estimate from Memorial Healthcare System please visit Memorial's pricing tool.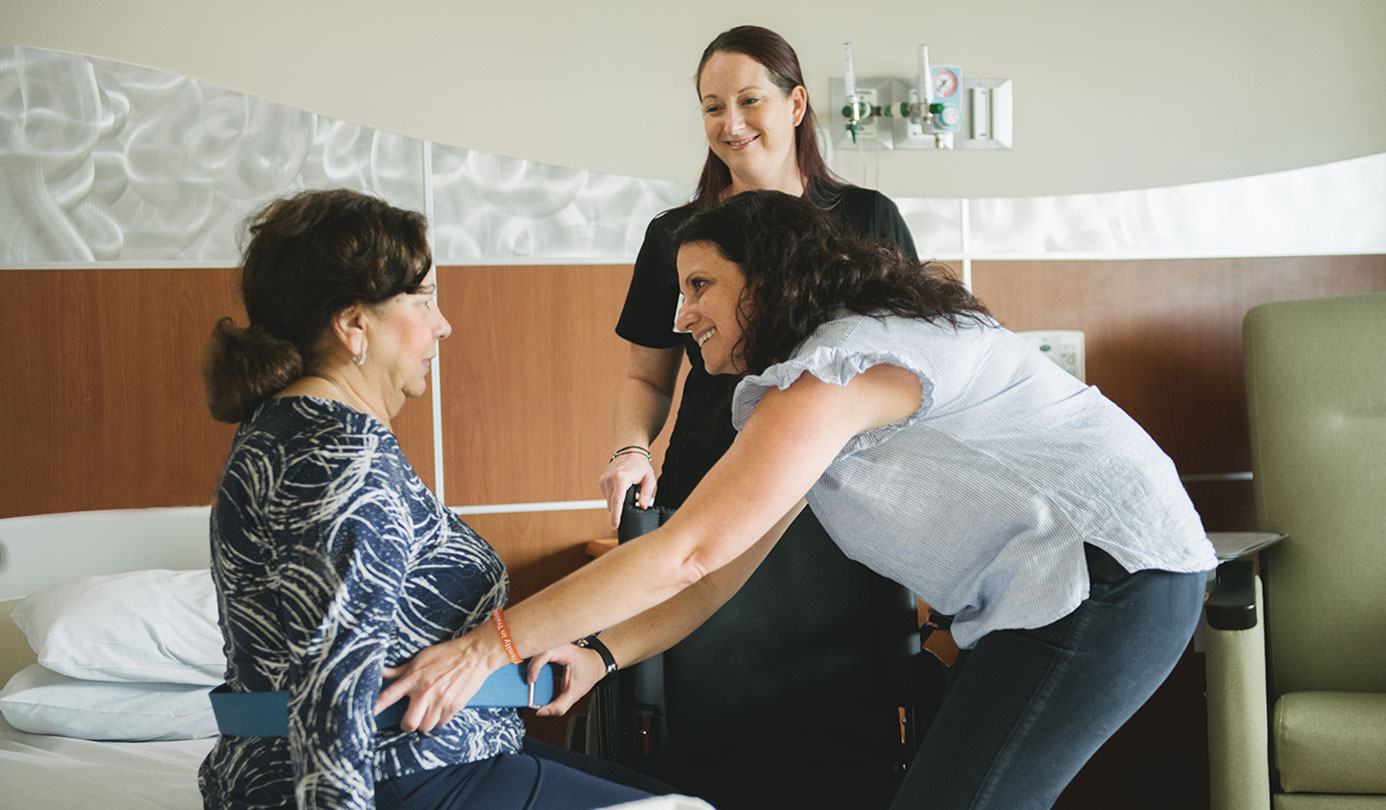 Patient and Family Centered Care
We treat patients and family members as partners in healthcare.
It matters to you. It matters to us.
Quality and Safety Data for Memorial Healthcare System
Our goal is to provide our patients with the information they need to make informed choices for themselves and their families.
View Quality and Safety
You have a Right to Know About Prices
We want to give you the information you need to make important healthcare decisions, including the costs of our services.
View Pricing
Take charge of your health and see what sets our care apart