Heart Valve Diseases
Our cardiac surgeons and cardiac interventionalists offer both surgical heart valve replacement and minimally invasive TAVR.
For people with heart valve disease, Memorial Cardiac and Vascular Institute offers comprehensive treatments. These treatments include heart valve replacement and transcatheter aortic valve replacement (TAVR), an alternative to surgery for certain patients.
Our cardiac expertise means we often are able to catch and treat heart valve disease early. At any stage of the disease, we provide high-quality, personalized care.
What Is Heart Valve Disease?
Your four heart valves (aortic, mitral, tricuspid and pulmonary) have specific functions they need to perform to keep blood flowing properly. Sometimes the valves don't work as they should. Congenital heart disease, infections and risk factors such as age can all contribute to heart valve disease.
Common types of heart valve diseases include:

Heart Valve Replacement Surgery - Memorial Cardiac & Vascular Institute
How Memorial Treats Heart Valve Diseases
We use a team approach to tackle heart valve disease, bringing together skilled cardiac specialists. When you choose Memorial to treat your heart valve problem, you are choosing a program with:
Dedicated heart valve clinic: We have dedicated resources for treating heart valve disease. We use advanced heart imaging to diagnose and evaluate your valve condition. The heart valve team meets weekly to discuss each case and determine which surgical, minimally invasive or nonsurgical treatment is best for you. The team includes all heart specialties involved: interventional cardiology, clinical cardiology, imaging cardiology, cardiac surgery and cardiac anesthesia.
Multiple ways to treat heart valve disease: We offer surgical and interventional (minimally invasive) treatments. Depending on their age, risk factors and severity of the problem, some patients need traditional heart surgery to replace their heart valve. Others may benefit from a minimally invasive valve replacement procedure called TAVR.
Strong TAVR program: TAVR (transcatheter aortic valve replacement) is growing in popularity. It's a way to replace the aortic valve without surgery, which means quicker recovery and less risk of complications. Memorial performs about 80 TAVR procedures a year.
Only TPVR team in South Florida: Transcatheter pulmonary valve replacement (TPVR) is a minimally-invasive procedure using the FDA-approved Harmony TPV™ to replace a blocked or leaky pulmonary heart valve that has previously been repaired in pediatric and adult patients with congenital heart disease. This procedure can delay an additional open-heart surgery and most patients are able to make a quick recovery.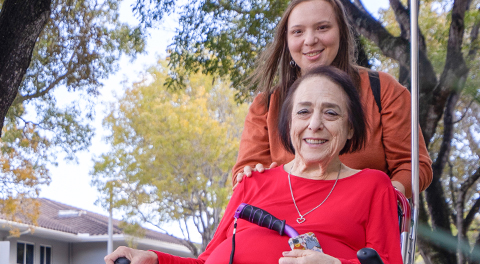 After Heart Valve Replacement, Jan's Planning Her Golden Years
Jan's cardiologist at Memorial suspected something that tests weren't showing, which helped save her life. Jan received a TAVR transaortic valve replacement.
It matters to you. It matters to us.
Quality and Safety Data for Memorial Healthcare System
Our goal is to provide our patients with the information they need to make informed choices for themselves and their families.
View Quality and Safety
You have a right to know about pricing
We want to give you the information you need to make important healthcare decisions, including the costs of our cardiac services.
View Pricing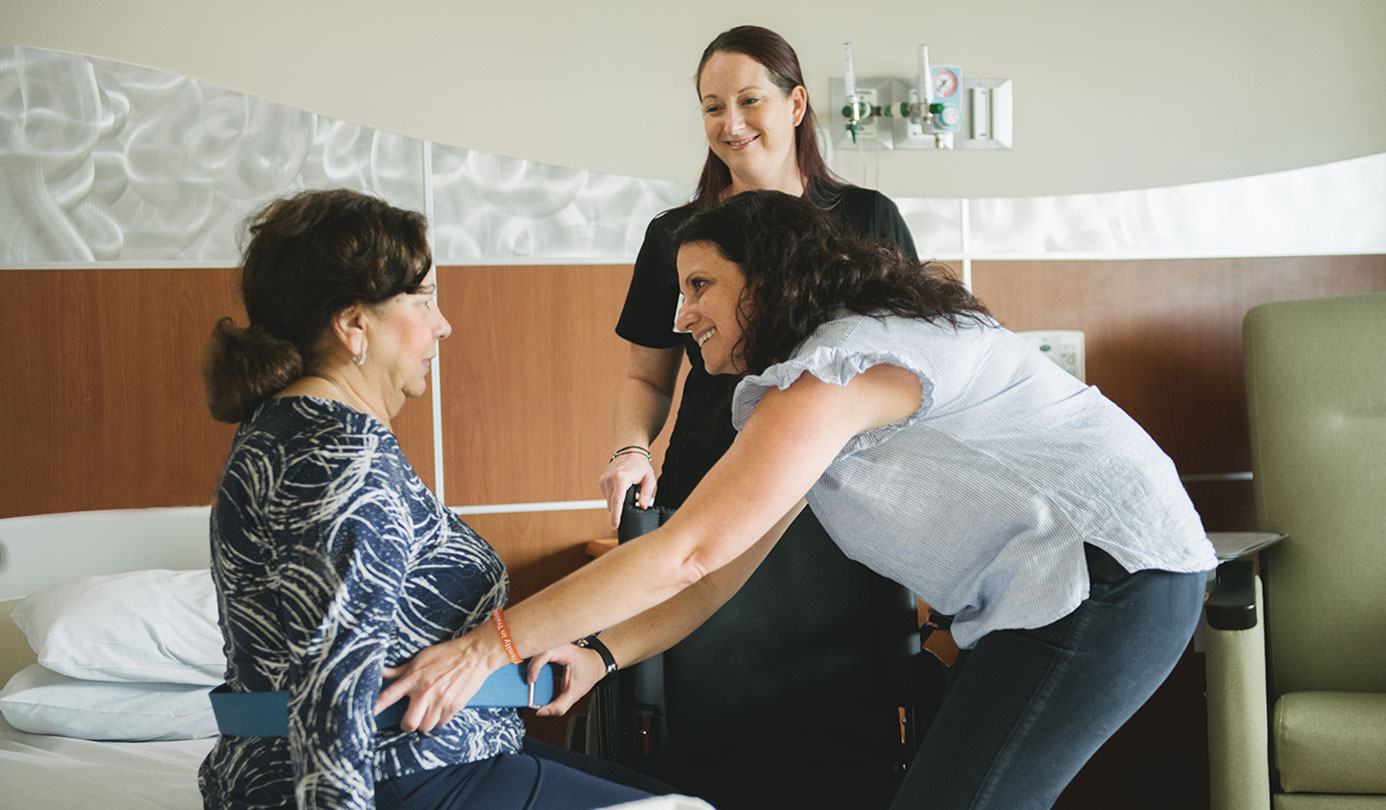 Patient and Family Centered Care
We treat patients and family members as partners in healthcare.