Vascular Disease
From varicose veins to PAD, carotid artery disease and aortic aneurysm, our vascular surgeons treat a range of vascular disease and are available 24/7.
Vascular disease refers to conditions that affect the blood vessels outside of your heart. Memorial Cardiac and Vascular Institute offers comprehensive care for conditions related to your entire cardiovascular system.

Our vascular surgery team is available 24/7. We work closely with the cardiac team as part of Memorial's goal to provide TotalHeart services.
What Is Vascular Disease?
Your network of blood vessels is your vascular system. This system includes arteries and veins that keep blood flowing to and from the heart. Vascular disease refers to conditions that affect the blood flow through your vascular system.
Some blood flow problems are relatively minor or even cosmetic, such as varicose veins. Others can be very serious, such as blood clots, weakened blood vessels and arteries that become stiff. Your risk of vascular disease increases with age. Family history of heart disease, or a previous diagnosis of heart disease, can also increase your risk.
Vascular specialists, specifically vascular surgeons, treat problems in the arteries and veins outside your heart. This includes the blood vessels in your arms, legs and stomach, and arteries that lead to the brain. (Neurosurgeons handle problems in the brain itself.)
How Memorial Treats Vascular Disease
Our heart and vascular team works together to provide high-quality care for people in South Florida and beyond. Count on us for:
24/7 access to a vascular surgeon: Our vascular team is always ready to see patients, whether for emergency or routine situations. A surgeon who specializes in treating the blood vessels is available anytime day or night, 365 days a year.
A range of vascular treatment options, for conditions such as:

Varicose veins: We offer expert medical care for varicose veins, from a vascular surgeon. We offer the latest treatments for varicose veins, including minimally invasive and surgical options.
Peripheral artery disease (PAD): PAD often causes leg pain while at rest or during activity. We work with patients to help relieve symptoms. Treatments may include medicine, a minimally invasive procedure such as angioplasty or vascular surgery.
Carotid artery disease: We use imaging tests to spot blockages in the carotid artery (the artery that leads to the brain). If the blockage is severe enough, we can perform carotid artery surgery. This procedure cleans the plaque, reducing your risk for stroke.
Aortic aneurysm: An aortic aneurysm is a bulge or balloon in the wall of the aorta. Our comprehensive aortic aneurysm center has many ways of treating aneurysms.

Close collaboration with cardiac surgery team: Heart and vascular conditions often go hand in hand. For example, patients with PAD often have coronary artery disease (CAD), as well. We work with all cardiac specialties to determine the right treatment for each patient. We put you in the center and work together to provide targeted, excellent care.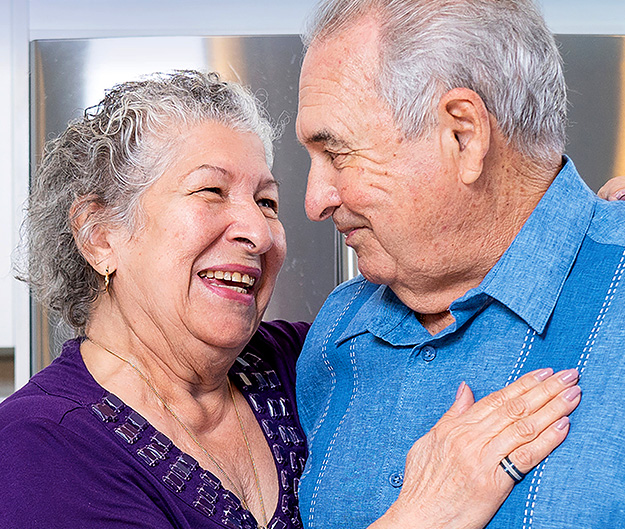 For Reynold, TCAR Was the Answer
When Reynold was diagnosed with a blocked carotid artery, the vascular surgeons at Memorial Cardiac and Vascular Institute and the neurosurgeons at Memorial Neuroscience Institute came together to perform Memorial's first transcarotid artery stenting (TCAR) procedure.
It matters to you. It matters to us.
Quality and Safety Data for Memorial Healthcare System
Our goal is to provide our patients with the information they need to make informed choices for themselves and their families.
View Quality and Safety
You have a right to know about pricing
We want to give you the information you need to make important healthcare decisions, including the costs of our cardiac services.
View Pricing