Cardiac Catheterization Angioplasty
We perform more than 70% of our catheterization procedures, including angioplasty, using the wrist artery, reducing patient risks and improving outcomes.
Cardiac catheterization helps us diagnose and treat many heart conditions. Advances in catheterization technology mean less-invasive surgery and fewer risks to patients.
Memorial Cardiac and Vascular Institute currently performs more radial (wrist) artery catheterizations than any other heart center in South Florida. We also have expertise in using the radial artery for angioplasty. This catheterization treatment can be lifesaving for people having a heart attack.
What Is Cardiac Catheterization?
Cardiac catheterization is a minimally invasive procedure we use to diagnose and treat heart conditions.
A catheter is a thin, flexible, hollow tube. By inserting the catheter into a blood vessel (either your groin or your radial artery), we can gently guide it to the heart. Once the catheter is in place, we can pass other tiny instruments through. Patients receive local anesthesia and intravenous sedation during cardiac catheterization, making the procedure almost painless.
How Is Cardiac Catheterization Used?
Cardiac catheterization once was primarily a diagnostic procedure. Now, it's frequently followed with an interventional treatment that helps many patients avoid heart surgery.
Sometimes, we do hybrid procedures that bring together catheterization and surgical techniques. During these procedures, an interventional cardiologist and a cardiac surgeon work together.
We use cardiac catheterization to perform percutaneous coronary intervention (PCI), or angioplasty. Angioplasty is:
A potentially lifesaving procedure for someone having a heart attack
A way to open a blocked artery to restore blood flow to the heart, reducing or eliminating effort-related chest pain (angina) or shortness of breath
Also used to treat vascular disease (disease that involves the blood vessels outside your heart)


Cardiac Catheterization Lab at Memorial Treats Coronary Artery Disease
Why Choose Memorial for Cardiac Catheterization and Angioplasty?
We match each patient with the right treatment, starting with the least invasive option whenever possible. Count on Memorial for:
Why Use the Radial Artery for Cardiac Catheterization?
Patients may not realize there is an alternative to using the groin artery for a catheterization procedure – the radial artery found in the wrist. Although many other heart centers do not have the expertise to do this procedure, Memorial does. In fact, we have published widely about the benefits and outcomes of cardiac catheterization via the radial or ulnar artery, which include:
Less risk of bleeding: The wrist arteries are much smaller and more superficial, which significantly reduces the risk of bleeding.
Improved patient experience: Patients have to lie still for several hours after having a catheter procedure that uses the groin artery. By contrast, when we use the wrist artery, patients can sit up right away. It's also more comfortable in general.
Low crossover rate: If the wrist artery doesn't work, cardiologists "cross over" and use the groin. Nationwide, this happens about 7 percent of the time. We have performed thousands of wrist artery catheterizations, with most of our cardiologists having crossover rates of less than 1 percent. In a study published of more than 1,000 consecutive wrist catheterizations by one of our Memorial cardiologists, our team had a crossover rate of only 0.3 percent (crossing over to the other wrist), with no crossovers to the groin. Our success stems from innovative research we perform to develop state-of-the-art techniques and imaging equipment.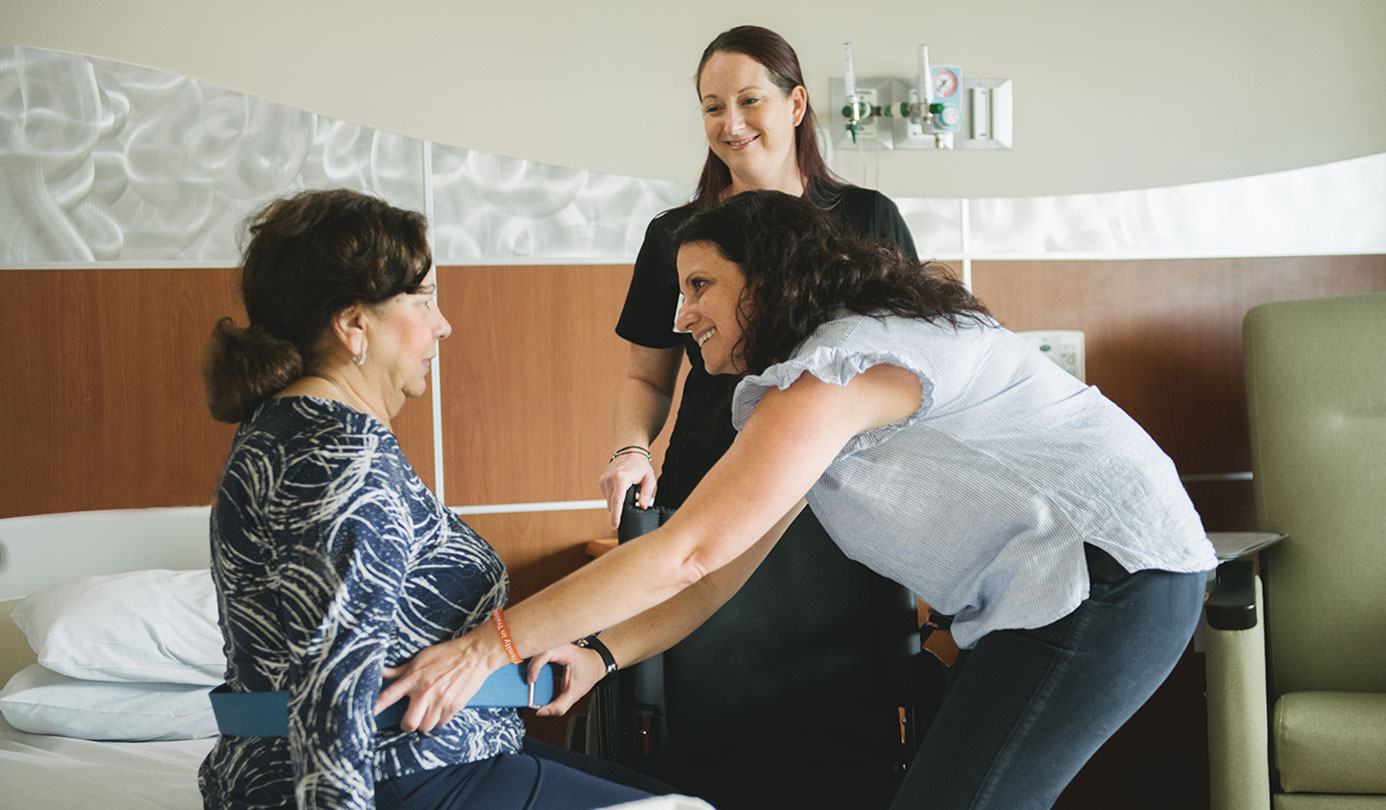 Patient and Family Centered Care
We treat patients and family members as partners in healthcare.
It matters to you. It matters to us.
Quality and Safety Data for Memorial Healthcare System
Our goal is to provide our patients with the information they need to make informed choices for themselves and their families.
View Quality and Safety
You have a right to know about pricing
We want to give you the information you need to make important healthcare decisions, including the costs of our cardiac services.
View Pricing