Transitioning from Pediatric to Adult Cardiac Care
We offer teens with heart defects a robust and thoughtful program for transitioning to adult congenital heart disease (ACHD) care
Thanks to advances in medicine, many children who were born with heart defects (aka, congenital heart disease or CHD) enjoy fulfilling lives as adults. A key to thriving with CHD is continuous care from childhood and adolescence through adulthood.
When you're ready to move from pediatric heart care to adult heart care, Memorial Cardiac and Vascular Institute's Adult Congenital Heart Disease (ACHD) Program is here for you. You might be excited, relieved or scared about transitioning to ACHD care, and all of these emotions are natural.
Memorial's ACHD transition program is called Florida Adult Congenital Heart Transition (FACHT). Our mission is to ensure that teens with congenital heart disease have all the "FACHTs" and support their need for a seamless transition to adult care.
Get the FACHTs: Why Choose Our ACHD Transition Program?
Our caring professionals understand that adolescence can be a confusing time. Having a congenital heart condition and leaving a health care team you know and trust can make the teen years even more difficult. At Memorial's ACHD Transition Program, you can count on:
Complete support as you transition to adult CHD care: We give you the tools and knowledge to help you become responsible for your care.
Gradual transition with no surprises: Your pediatric cardiologist may start talking about transitioning to adult CHD care several years before you are ready. You can get to know us before we start taking care of you. We make sure you understand what is happening now and in the future.
Highest level of care: Our ACHD program is the only one in South Florida accredited by the Adult Congenital Heart Association. Accreditation means we have met rigorous criteria for delivering excellent ACHD care. You're in good hands with us.
A location you might be familiar with: The adult CHD program is located at Memorial Regional Hospital, on the same campus as the Joe DiMaggio Children's Hospital Heart Institute.
Tips on Transitioning from a Teen to an Adult with CHD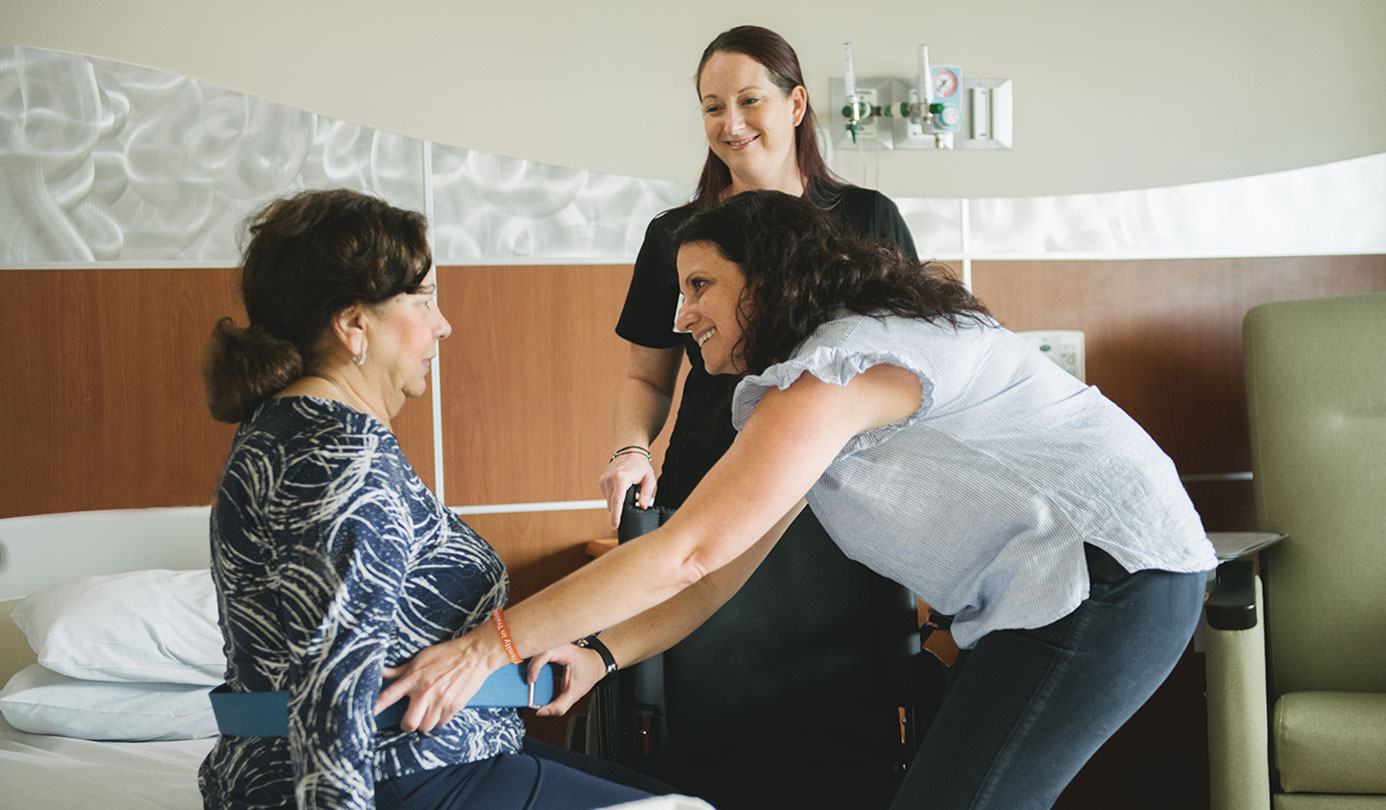 Patient and Family Centered Care
We treat patients and family members as partners in healthcare.