Our adult congenital heart disease (ACHD) specialists are leaders in their fields with extensive education and experience. We work together as a team to treat the most complex congenital heart conditions. Our goal is for you to live the healthiest life possible.
ACHD Specialists: Why Choose Memorial Cardiac and Vascular Institute?
When you choose Memorial Cardiac and Vascular Institute's Adult Congenital Heart Disease Program, you benefit from a dedicated, caring team of:
Pioneers in ACHD
Our providers are often involved in developing procedures, technologies and treatments for ACHD that are used worldwide. For example, one of our ACHD cardiologists developed or collaborated on several devices that can close an atrial septum defect (a hole between the top two chambers of the heart).
Specialists working together for you
In addition to your cardiologist and heart surgeon, you have an entire team of experts in their fields. We collaborate on your specific needs and develop a comprehensive plan to help you now and in the years to come.
Your ACHD Team
At Memorial, you have an army of dedicated professionals working together on your behalf, including:
ACHD doctors
Our physicians treating ACHD patients include:
Advanced imaging specialists
Cardiac anesthesiologists
Cardiac genetics specialists
Cardiac intensivists
Congenital cardiologists
Electrophysiologists
General surgeons
Heart failure cardiologists
Heart surgeons
Heart transplant surgeons
High-risk maternal-fetal medicine specialists
Interventional cardiologists
Vascular surgeons
ACHD support professionals
Your ACHD team includes dedicated professionals such as:
Advanced Practice Providers
The advanced practice providers in the ACHD program are involved in the inpatient and outpatient setting, are actively involved in providing continuity of care, and are integral to all levels of patient care coordination. Performing and ordering tests and procedures, educating multiple types of medical professionals and participating in community projects, the advanced practice providers are the backbone of the ACHD program and vital components of the multidisciplinary care teams.
Marea Kefalas, APRN
Courtney Laczko, PA
Registered Nurse Coordinators
The nurse coordinators in our ACHD program are registered nurses who enacts treatment plans for our patients and their sometimes complicated care needs because ensuring that patients get the care they require and deserve is their primary concern. To do this, they often help patients understand their treatment options, develop a plan for achieving their health goals and stay on track with taking medications. This improves patient care outcomes, facilitates access to care and promotes continuity of care.
Yceli Beaubrun, RN
Annel Matus, RN
Social Worker
The ACHD social worker is responsible for the evaluation and ongoing psychosocial aspects of patient care. The social worker assesses and responds to patient/family needs by coordinating efforts among the ACHD team members as well as by providing support in other realms such as our monthly ACHD support groups online. The social worker helps identify barriers that hinder effective patient care. Our ACHD social worker is integral to the continuity of care from the pediatric care model to that seen in our ACHD clinic.
Nancy Carranza, LCSW
Navigators
Patient navigators help patients "navigate" the maze of clinics, administrative systems and patient support services. Navigators reduce barriers that keep patients from getting timely treatment by identifying patient needs and directing them to sources of emotional, financial, administrative, or cultural support.
Amelia Macho Lee, Navigator
Additional consultants for ACHD
With our team-based approach, we routinely consult with:
Nephrologists (kidney specialists)
Hepatologists (liver specialists)
Pulmonologists (lung specialists)
Neurologists (brain and spinal cord specialists)

Our adult congenital heart disease (ACHD) specialists include experienced cardiologists who are board-certified in ACHD.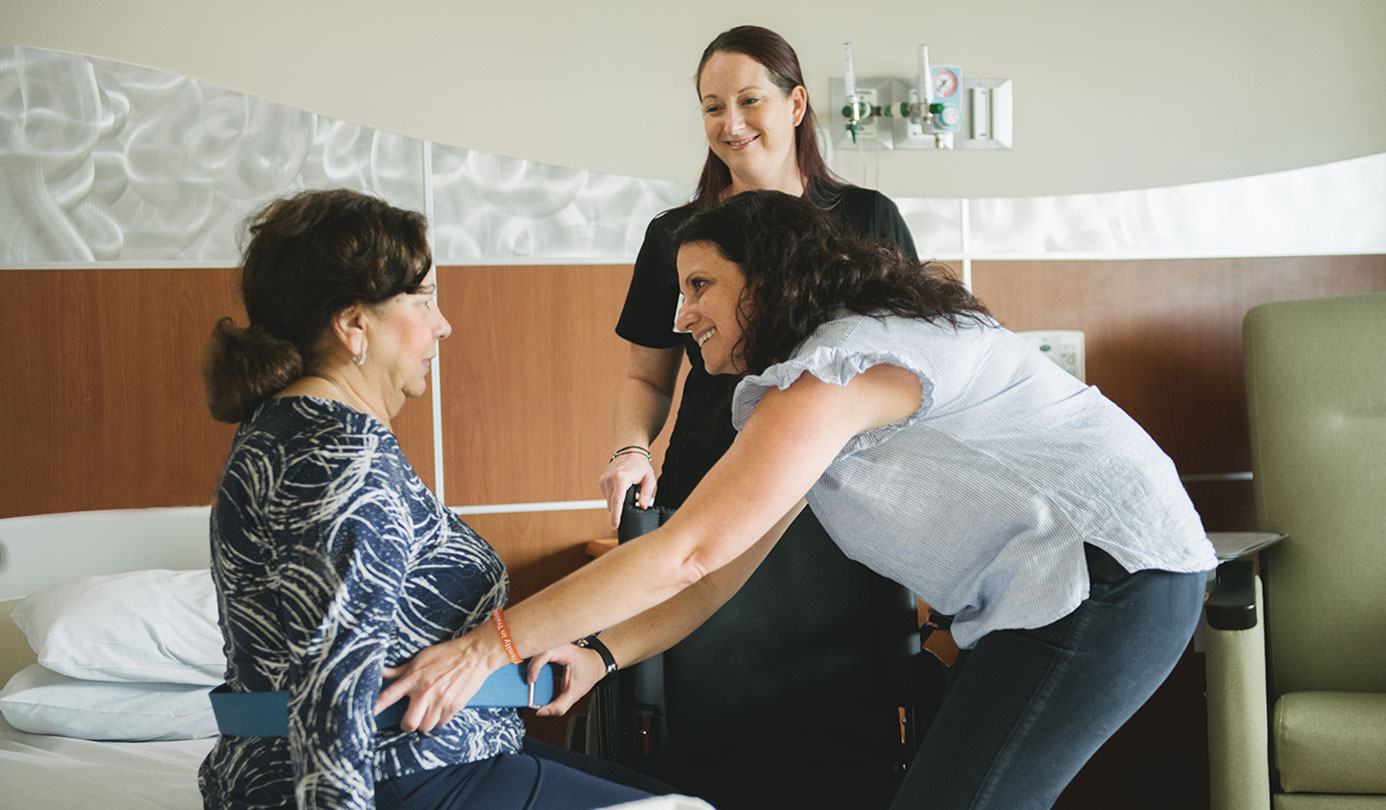 Patient and Family Centered Care
We treat patients and family members as partners in healthcare.