Cardiac Intensive Care
Learn why Memorial's cardiovascular ICU is nationally recognized for its depth and breadth of care for patients recovering from heart surgery or other heart procedures.
We are able to perform potentially lifesaving heart surgeries, heart transplants and other treatment procedures because of our dedicated cardiovascular intensive care unit.
Memorial Cardiac and Vascular Institute offers around-the-clock, personalized treatment for heart patients who require close monitoring by our highly-trained experts.
What Is the Cardiovascular Intensive Care Unit (CVICU)?
In the CVICU, we monitor and treat people who have had heart surgery or other heart procedures. We also take care of people before and after a heart transplant. Your stay in the CVICU may be brief, or we may care for you over several days or weeks.
Cardiovascular intensive care is different from other units because it involves 24/7 monitoring by cardiac intensivists. Intensivists are doctors with specialized training in providing intensive care, personalized to the needs of heart and vascular patients.
Cardiovascular ICU at Memorial: Compassionate Care, 24/7
The CVICU is where high-tech monitoring, clinical expertise and compassionate care merge. Our CVICU is:
Patient- and family-centered: We keep families involved, from updating them, to making it comfortable to stay with their loved one in the CVICU.
Staffed by specialists: Our board-certified cardiac intensivists tend to CVICU patients 24/7. A specialist is always available to provide care or answer questions. Board certification means the doctor has passed a rigorous exam beyond what is required in their specialty area. Other specialists who care for patients in the CVICU include:

Cardiac nurses
Respiratory therapists (to help manage breathing)
Pharmacists and pain management specialists
Nutritionists
Other medical subspecialists (to manage related conditions, such as infections or kidney problems)

Part of a team that has earned top ratings: For the past several years, our cardiovascular ICU has earned a 3-star rating from the Society of Thoracic Surgeons for heart surgery outcomes (three stars is the highest a program can earn). Our dedicated, experienced CVICU team makes this kind of extraordinary care possible.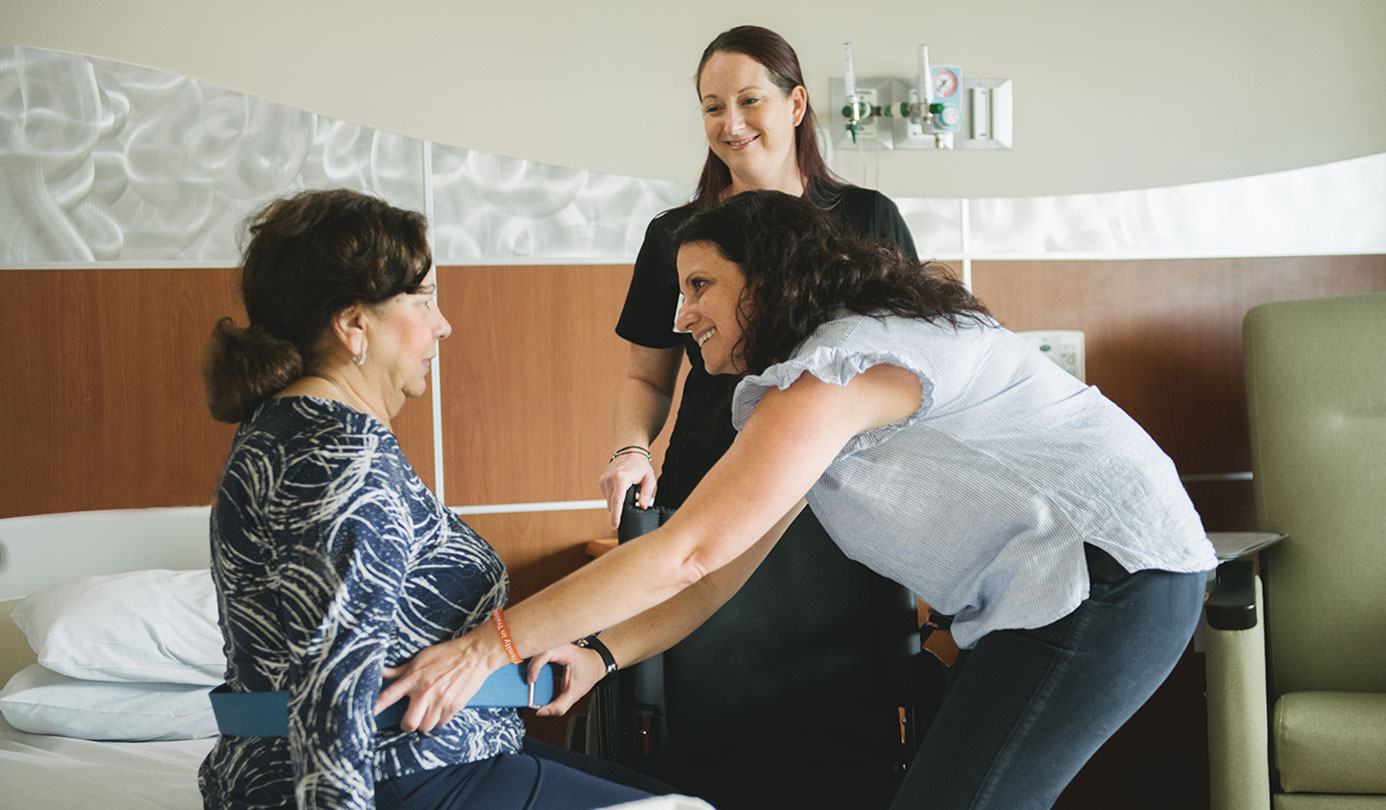 Patient and Family Centered Care
We treat patients and family members as partners in healthcare.
It matters to you. It matters to us.
Quality and Safety Data for Memorial Healthcare System
Our goal is to provide our patients with the information they need to make informed choices for themselves and their families.
View Quality and Safety
You have a right to know about pricing
We want to give you the information you need to make important healthcare decisions, including the costs of our cardiac services.
View Pricing