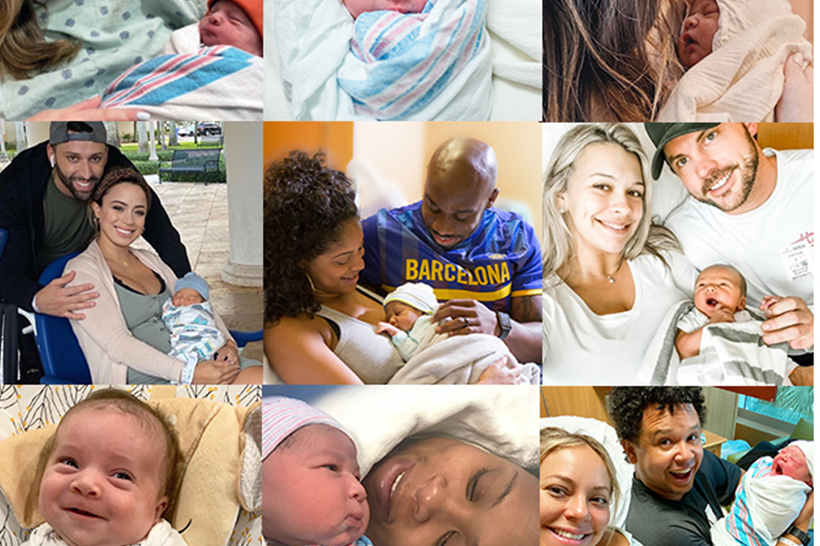 Maternity Services
Memorial Family Birthplace's three locations provide comprehensive maternity and childbirth classes, labor and delivery services, and postpartum support.
A Team Approach to Labor and Delivery
The birth of your baby is one of life's most treasured moments. That is why we created the Memorial Family Birthplace, a special place for you, your baby, and every member of your family. Moms and babies are our priority, and we work with you throughout your labor to keep you comfortable, and empowered.
Our team is here to help you welcome your little one with comprehensive labor and delivery care, online classes and support, breastfeeding and lactation services, high-quality maternity services, as well as international maternity services for pregnant moms living abroad.
Maternity Care Inspired by Moms
Explore Our Maternity Services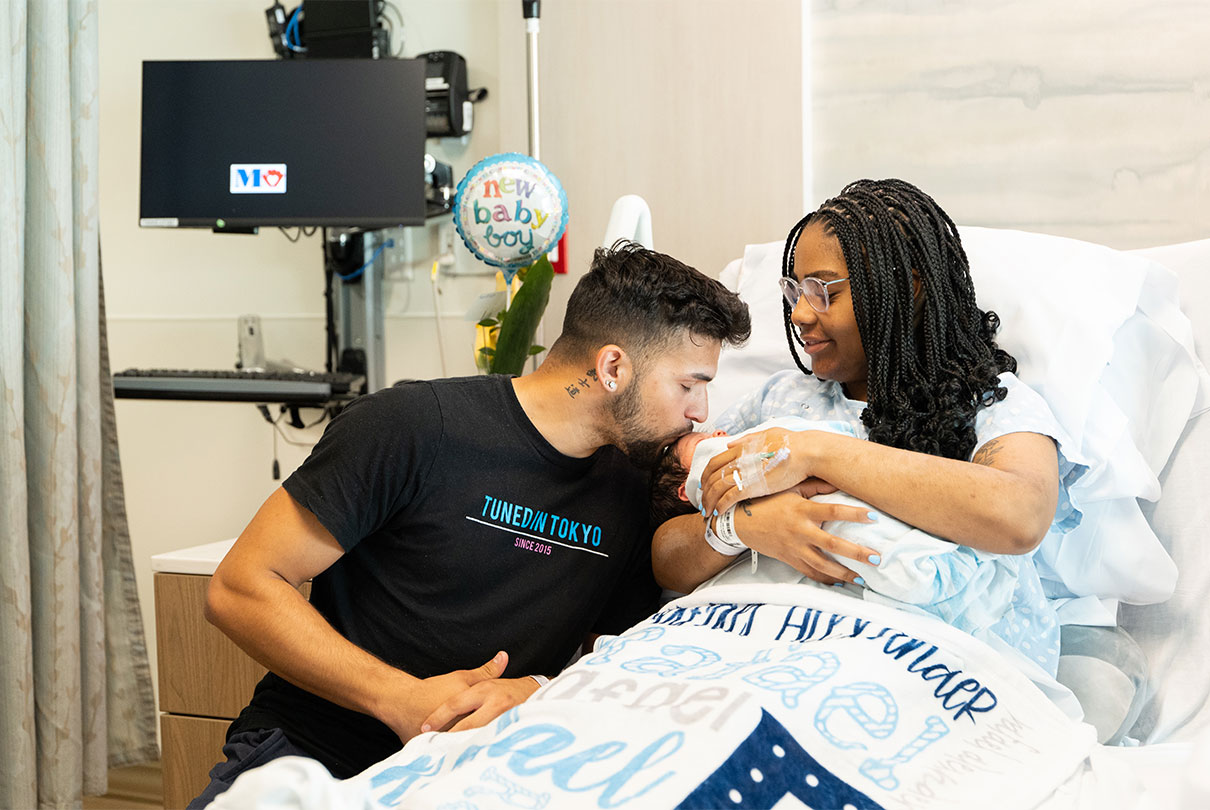 Discover the Family Birthplace Difference
Memorial Family Birthplace welcomes the most babies in Broward County each year. We are constantly making improvements to meet the wishes and needs of our expectant moms and their families.
During Pregnancy
One of the best ways to prepare for childbirth is to start early and make a birth plan. From prenatal care to car seat safety, our team can help you and your family prepare for the birth of your baby.
Prepare for Childbirth
Preparing for Delivery
From those first contractions to the moment you're holding your baby in your arms, our L&D team provides skilled, compassionate care to our laboring moms.
Labor & Delivery
After Baby is Born
Postpartum suites and dedicated postpartum care are available for you and your baby. We're here to help you rest, recover, and bond with your little one.
Postpartum Care

Our Commitment to Positive Outcomes
The three Memorial Family Birthplace locations are committed to patient satisfaction, quality, safety, and positive outcomes. Our goal is to help you welcome your baby in the safest way possible. We are proud to be the leader in Broward County births, delivering more than 50% of all babies in the county.
You have a right to know about pricing
We want to give you the information you need to make important healthcare decisions, including the costs of our labor & delivery services.
View Pricing
Quality and Safety Data for Memorial Healthcare System
Our goal is to provide our patients with the information they need to make informed choices for themselves and their families.
View Quality and Safety