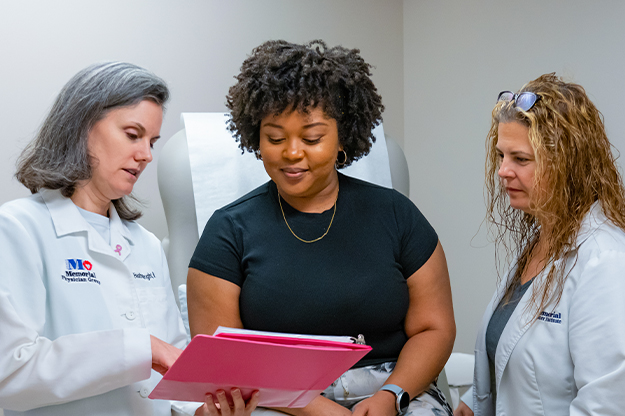 Breast Cancer
Our team offers nationally recognized breast cancer care, clinical trials and heartfelt support.
A breast cancer diagnosis can come as quite a shock. At Memorial Cancer Institute, you don't go it alone. We are quick to ease your concerns and put you on a path toward healing.
Highly skilled specialists deliver a level of care you might not expect to find close to home. We offer the latest therapies and support that make your journey a little easier. Our commitment to exceptional breast cancer care and outcomes helps us maintain national recognition.
Diagnosing Breast Cancer
Assessments often start with imaging studies, such as diagnostic mammography, MRI or ultrasound. Our breast radiology team works together to correctly interpret complex cases. They may also place a tiny clip in the area of concern to guide next steps, which often include taking a tissue sample (biopsy).
Highly skilled breast radiologists take a tissue sample during a short procedure. Pathologists examine it under a microscope to confirm or rule out cancer. Genetic specialists also run tests to check for mutations that tell us more about medical therapy options.
Breast Cancer Treatments and Support
We deliver leading breast cancer treatments that minimize side effects and disruption to your daily life. Your personalized care plan may include surgery, radiation therapy, medical therapy and support services. Some people need fewer treatments, while others need more.
Surgery is common, but it might not be necessary for some people with early-stage disease. If you need surgery and we take a large section of tissue or the entire breast, you may undergo reconstruction in the same procedure.
We offer innovative radiation treatment techniques such as partial breast radiation and special techniques for protecting your heart during treatment. Hypofractionated radiation therapy enables eligible patients to complete treatment in fewer sessions.
Medical oncology may include one or more chemotherapy drugs. We also offer innovative options, such as substances that halt specific mutations (targeted therapies). Immunotherapy triggers an immune system response that attacks cancer cells. Additional options may be available through clinical trials.
Supportive Therapies and Services for Breast Cancer
You have access to a broad range of cancer support services. Support groups allow you to meet other patients who are walking a similar path. Psychologists, social workers and chaplains are available to provide guidance. If you are not feeling well between appointments, our cancer symptom quick care clinic is here for you.
We also offer special services, like a Center for Mind, Body and Spirit boutique and salon, that make it easier to cope with changes to your appearance. Patient navigators can also help you. They answer questions related to your care and arrange appointments.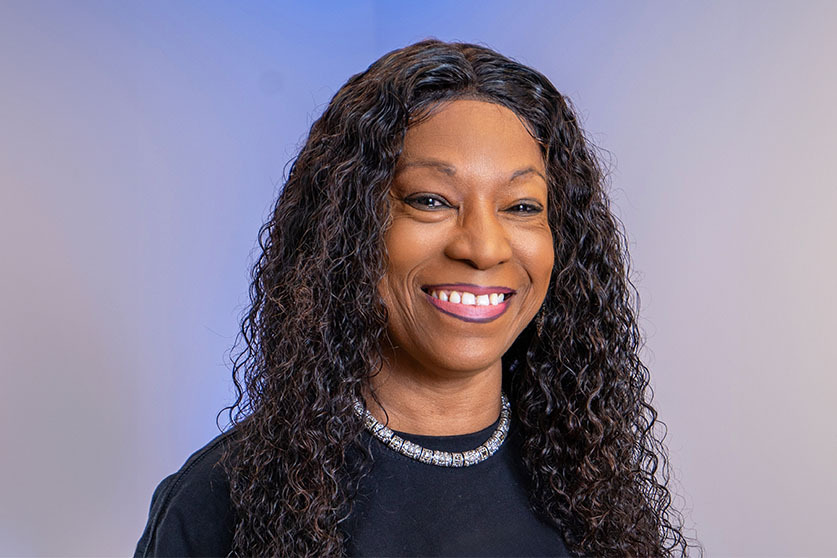 Gloria's Breast Cancer Story
See how a targeted immunotherapy clinical trial helped Gloria beat breast cancer.
Breast Cancer Care: Why Choose Memorial Cancer Institute?
The National Accreditation Program for Breast Cancer (NAPBC) recognizes our commitment to high-quality care. This prestigious designation from the American College of Surgeons means you can count on us to coordinate all the care and support you need. You have access to all the specialists, treatments and services that consistently lead to outstanding results.
Highlights of our program include:
Nationally Recognized Breast Cancer Screening Services
Screening mammograms can detect breast cancer in earlier stages before you notice symptoms. Our program maintains accreditation from the American College of Radiology® for breast imaging excellence. Fellowship-trained breast radiologists interpret studies with precision so that you can feel confident about your results. Schedule a mammogram.

Shayne's Breast Cancer Story
Connect with a patient access center. We can help you find the care you need.
954-265-4325