Lymphedema
Although there is no cure for lymphedema, our cancer rehabilitation specialists can treat your symptoms through early intervention.
What is Lymphedema?
The lymphatic system is a network of lymph nodes and lymph vessels that carries and filters wastes, proteins, water and fat away from the body's cells. It also circulates infection–fighting cells as part of the body's immune system.
Lymphedema occurs when the lymph vessels are unable to drain the lymph fluid adequately causing abnormal swelling of body parts, usually the arms or the legs. There are two main types of lymphedema:
Primary lymphedema: This is a rare, inherited condition caused by problems in the development of the lymphatic system. This can begin at birth and progress through the years.
Secondary lymphedema: This is more common than primary lymphedema and may occur due to several reasons:

After surgical removal of the lymph nodes as part of the treatment for breast, prostate, cervical or uterine cancers.
Scarring or inflammation of the lymph vessels due to radiation.
Tumors that may cause blockage of the lymph vessels.
Infections caused by parasites that can restrict lymph flow.
If left untreated, lymphedema may lead to thickening of the skin and decreased oxygen flow to the tissues which provide a fertile environment for bacterial growth and cause infection. Cellulitis (a serious bacterial infection of the skin) or lymphangitis (an infection of the lymph vessels) may result.
Lymphangiosarcoma, which is a rare form of soft tissue cancer, may result from the most severe cases of untreated lymphedema.
Lymphedema Frequently Asked Questions
What are the signs of lymphedema?
Lymphedema may occur in both women and men after cancer surgery. Below are the most common signs of lymphedema:
Swelling in the arms, hands, fingers, shoulders, chest or legs
A full or heavy sensation in the limbs
Decreased flexibility in the hand, wrist or ankle
Difficulty fitting into clothing in one specific area
Feeling of tightness with the fit of a ring, watch or bracelet
How do you treat lymphedema?
How do you treat lymphedema?
Although there is no cure for lymphedema, early treatment can alleviate its symptoms and allow an individual to lead a full and normal life.
Lymphedema therapy or Complex Decongestive therapy is an intensive program that combines different approaches to reduce abnormal and persistent swelling due to disruption of the flow of the lymphatic system. There are two phases in this program:
Phase 1 consists of reducing the swelling and decreasing the symptoms of lymphedema.
Phase 2 entails maintenance of the gains that have been achieved with Phase 1, typically with use of compression garments.
Memorial's Lymphedema Program provides a comprehensive evaluation to determine the appropriate course of treatment and to address any lifestyle challenges that the patients may face.
The following are treatment options provided by licensed, certified therapists to improve lymph flow and reduce swelling:
Manual lymphatic drainage (MLD): Light and gentle soft tissue mobilization of the tissues to enhance lymph activity.
Multi-layered compression bandaging: Use of inelastic bandages to enhance the "muscle pump" action of the limb.
Mechanical sequential compression: Compression device designed to mechanically move the lymph fluid through the decongested areas.
Therapeutic exercise: Targeted activities aimed to restore strength and flexibility of the limb and to encourage flow of the lymphatic fluid.
Self-MLD: Thorough education on performing self-MLD techniques for maintenance of swelling reduction.
Skin care instruction: Extensive instruction on how to take care of the skin, the signs and symptoms and more importantly, prevention of infection as well as proper donning and doffing of compression garments to ensure maintenance of smaller limb size.
It matters to you. It matters to us.
Quality and Safety Data for Memorial Healthcare System
Our goal is to provide our patients with the information they need to make informed choices for themselves and their families.
View Quality and Safety
You have a right to know about pricing
We want to give you the information you need to make important healthcare decisions, including the costs of our rehabilitation services.
View Pricing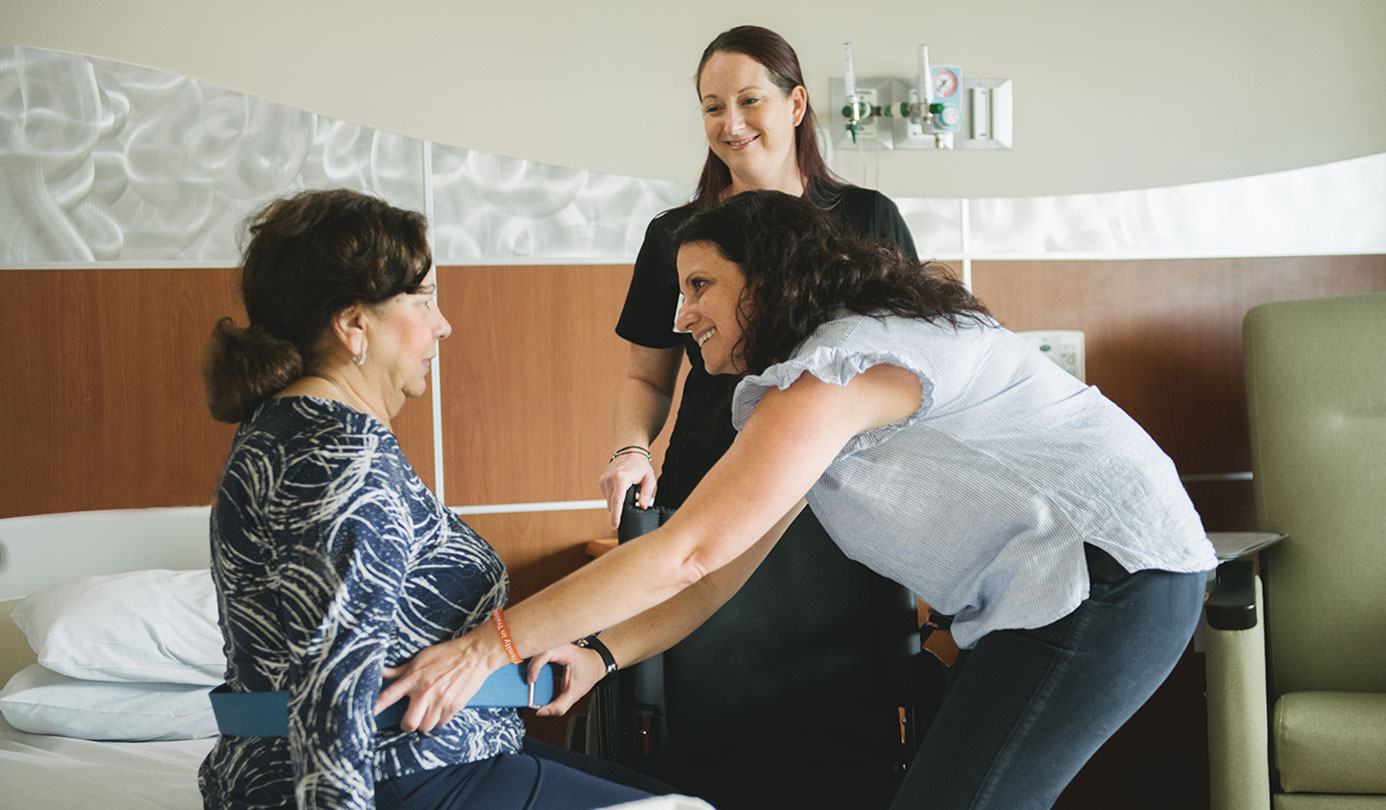 Patient and Family Centered Care
We treat patients and family members as partners in healthcare.