Community Re-entry Program
We provide outpatient therapies and psychology services to people with brain injuries, and helps them return to work, school, and the community.
Explore Our Community Re-Entry Program
Memorial Rehabilitation Institute launched the Community Re-entry Program in 2018 at Memorial Regional Hospital South to expand its services for the continuum of care for adults who have sustained a brain injury from trauma, stroke, brain tumor or encephalopathy with resulting cognitive impairments. As the only hospital in South Florida providing the complete spectrum of neurological treatment, our specialists are experienced in managing acute hospitalization, inpatient and outpatient rehabilitation, and community re-entry.
How the Program Works
Our outpatient day treatment program is offered as a half-day (up to four hours per day) or full-day (up to six hours per day) session to patients recovering from brain injury. Therapies are tailored to each patient's specific need, but can include speech, occupational and physical therapy, and mental health counseling. A supervised lunch period, with activities focused on cognition and socialization, is also included.
Skills building: The first step in cognitive retraining is restoring skills such as attention, memory, organization, perception, judgment and problem solving. This is accomplished by using a variety of cognitive exercises, complex computer programs, interactive metronome, and functional hands-on activities. Following this phase, patients learn to use compensatory strategies, or workarounds, to cope with cognitive challenges.
Counseling: Using a behavioral cognitive approach is a significant part of the day program that assists both the patient and the family through the rehabilitation process. The program offers a therapeutic environment that provides peer support and encouragement.
Home visits: Visits to the home may be performed to assess the patient's safety and facilitate home activities that can improve the patient's independence in their environment.
Driving assessment: After a brain injury, patients don't forget how to drive, but other skills such as information processing speed, ability to shift or divide attention, and visual scanning may be affected. Occupational and speech therapists focus on tasks and activities to improve these skills. When appropriate and with physician approval, the patient may be referred for a driving evaluation.
Simulated work: As part of the final stage of the program, patients may have an opportunity to participate in a simulated work activity in the community that promotes rebuilding self-esteem and confidence. It also allows the therapist to assess the patient's ability to utilize strategies learned in the day program into a less structured environment in preparation for discharge.
Eligibility Requirements
The program currently serves individuals referred through workers compensation or self-pay and will be expanded to other medical/community providers.
Contact
Andrea Dechter
Director of Workers' Compensation Business Development
954-518-5004
Barbara Martelli, RN, CRRN, CBIS
954-518-5587
It matters to you. It matters to us.
Quality and Safety Data for Memorial Healthcare System
Our goal is to provide our patients with the information they need to make informed choices for themselves and their families.
View Quality and Safety
You have a right to know about pricing
We want to give you the information you need to make important healthcare decisions, including the costs of our rehabilitation services.
View Pricing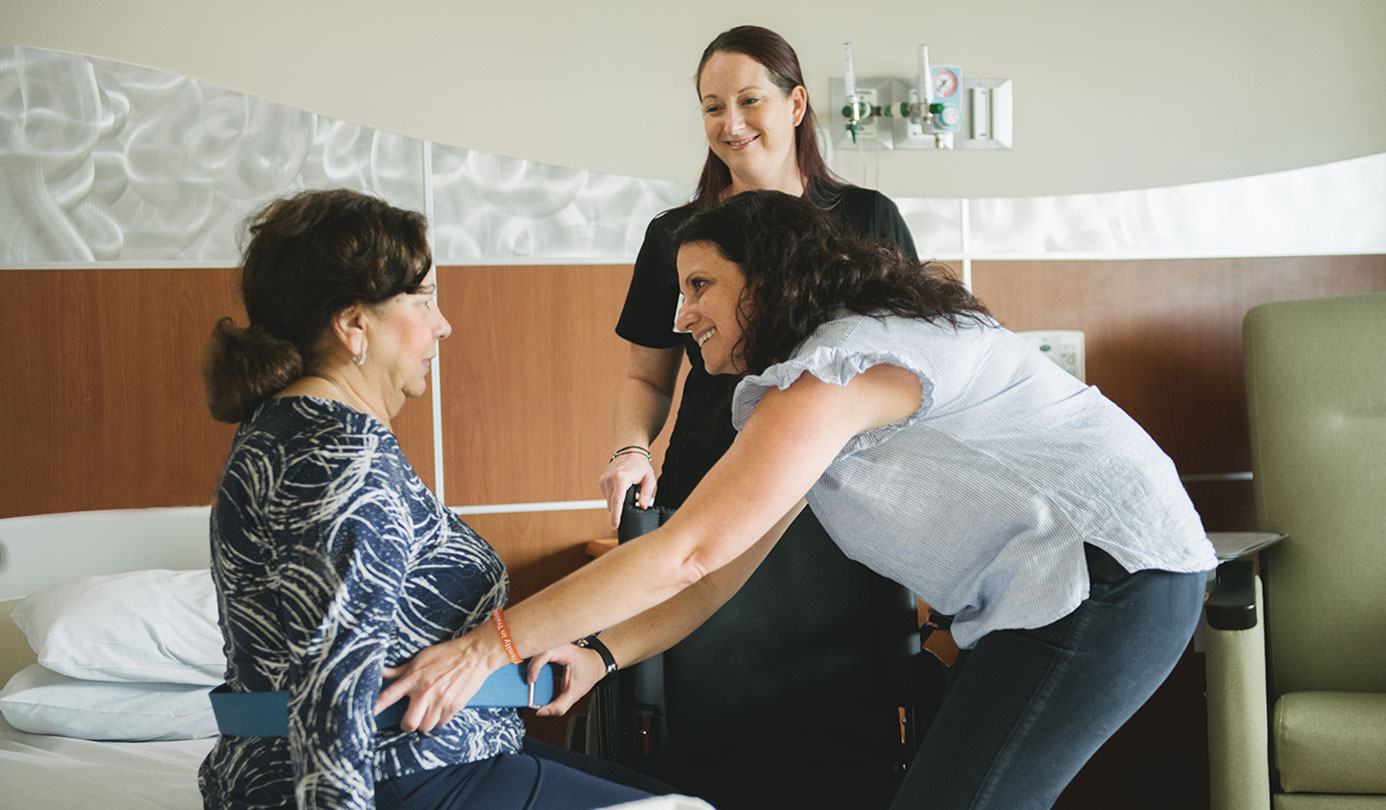 Patient and Family Centered Care
We treat patients and family members as partners in healthcare.