Aquatic Therapy
Aquatic exercise helps reduce compression on the joints and allows the person to move and walk with greater ease.
Aquatic Therapy Location
Aquatic therapy is available at Memorial Hospital West.
Aquatic therapy can be ideal for adults and children who need to gain strength and endurance, improve balance and reduce pain. Water has wonderful and unique properties that are beneficial for people who are not able to exercise on land or who would benefit from aquatic exercise along with land-based exercise.
Why Choose Aquatic Therapy
Aquatic exercise reduces the effects of gravity. For example, standing in shoulder-deep water reduces 80 percent of the weight on the legs and back. This helps reduce compression on the joints and allows the person to move and walk with greater ease. The pressure of the warm water also improves circulation, which can help muscles relax and promote healing and reduce swelling.
Conditions that would benefit from aquatic therapy include:
Arthritis
Chronic pain
Fibromyalgia
Gait and balance disorders
Low back pain
Pediatric developmental delay
Postoperative patients
Shoulder and neck problems
A physical or occupational therapist will be in the pool during aquatic therapy, so the patient does not need to know how to swim. Stairs and a lift chair help patients enter the pool.
Our Awards and Recognitions
U.S. News and World Report Best Hospitals for Rehabilitation
Commission on Accreditation of Rehabilitation Facilities (CARF)
The Joint Commission
It matters to you. It matters to us.
Quality and Safety Data for Memorial Healthcare System
Our goal is to provide our patients with the information they need to make informed choices for themselves and their families.
View Quality and Safety
You have a right to know about pricing
We want to give you the information you need to make important healthcare decisions, including the costs of our rehabilitation services.
View Pricing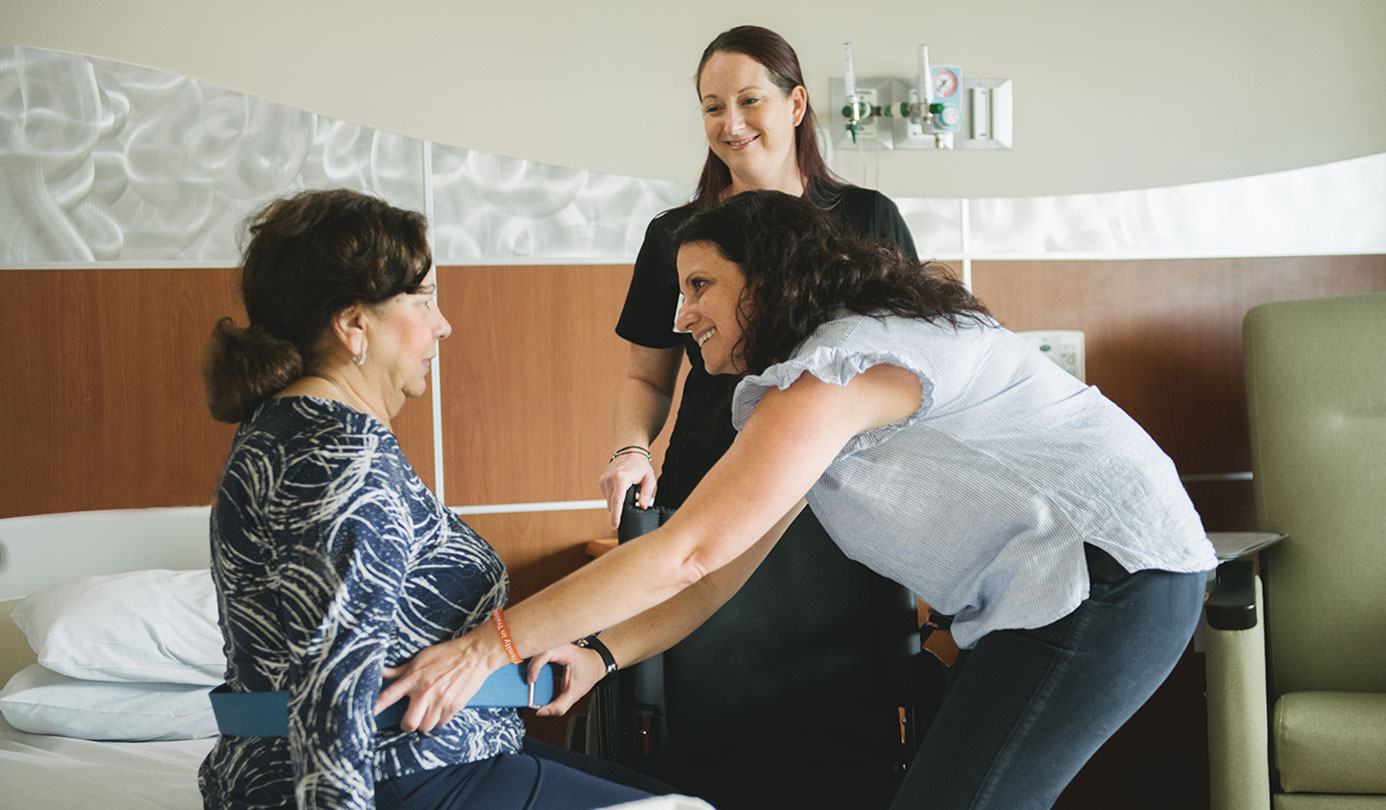 Patient and Family Centered Care
We treat patients and family members as partners in healthcare.