Amputation Rehabilitation
We offer inpatient and outpatient rehabilitation services for limb loss patients.
Explore Our Amputation Rehabilitation Services
The loss of a limb is usually caused by a traumatic injury, infection or disease. We provide comprehensive management and rehabilitation skills to assist amputees in recovering from limb amputation. We offer inpatient and outpatient treatment options.
Depending on your physical needs, your care may include:
Inpatient Amputation Rehabilitation
Depending on your individual needs, you may receive exercise therapy to help recondition and strengthen muscles to support increased mobility and flexibility so you can lead a more active, independent lifestyle. Your amputation rehabilitation treatment may include desensitization exercises to decrease hypersensitivity that can result from amputation or treatment for phantom pain, a painful sensation that can occur in a limb following amputation.
In addition, we offer an innovative way to practice life skills. Our Determination Drive is a realistic, simulated community environment that includes a fully functioning apartment, a car, library and grocery store utilized to assist you in returning home.
As part of our focus on providing patient- and family-centered care, we offer a support group for limb loss patients and their families.
For questions about admission or to arrange a tour of our facility, please call 954-518-5725.
Outpatient Amputation Rehabilitation
Phase One
Amputee rehabilitation focuses on healing the involved limb, teaching the patient about skin care and prosthesis use, and preparing the limb for prosthetic fit.
Therapy is aimed at reducing swelling, improving strength and range of motion, and teaching the patient how to do everyday tasks without a prosthesis.
The patient will then be prescribed and fitted for a prosthesis, and therapists will use techniques designed to desensitize the involved limb and help the patient get used to the feeling of the prosthesis.
Phase Two
Amputee rehabilitation teaches the patient about proper skin and prosthesis care, the right way to put on and take off a prosthesis, and how to do everyday activities with the prosthesis.
At the end of phase two, the team will help the patient make the transition to everyday life and routines.
It matters to you. It matters to us.
Quality and Safety Data for Memorial Healthcare System
Our goal is to provide our patients with the information they need to make informed choices for themselves and their families.
View Quality and Safety
You have a right to know about pricing
We want to give you the information you need to make important healthcare decisions, including the costs of our rehabilitation services.
View Pricing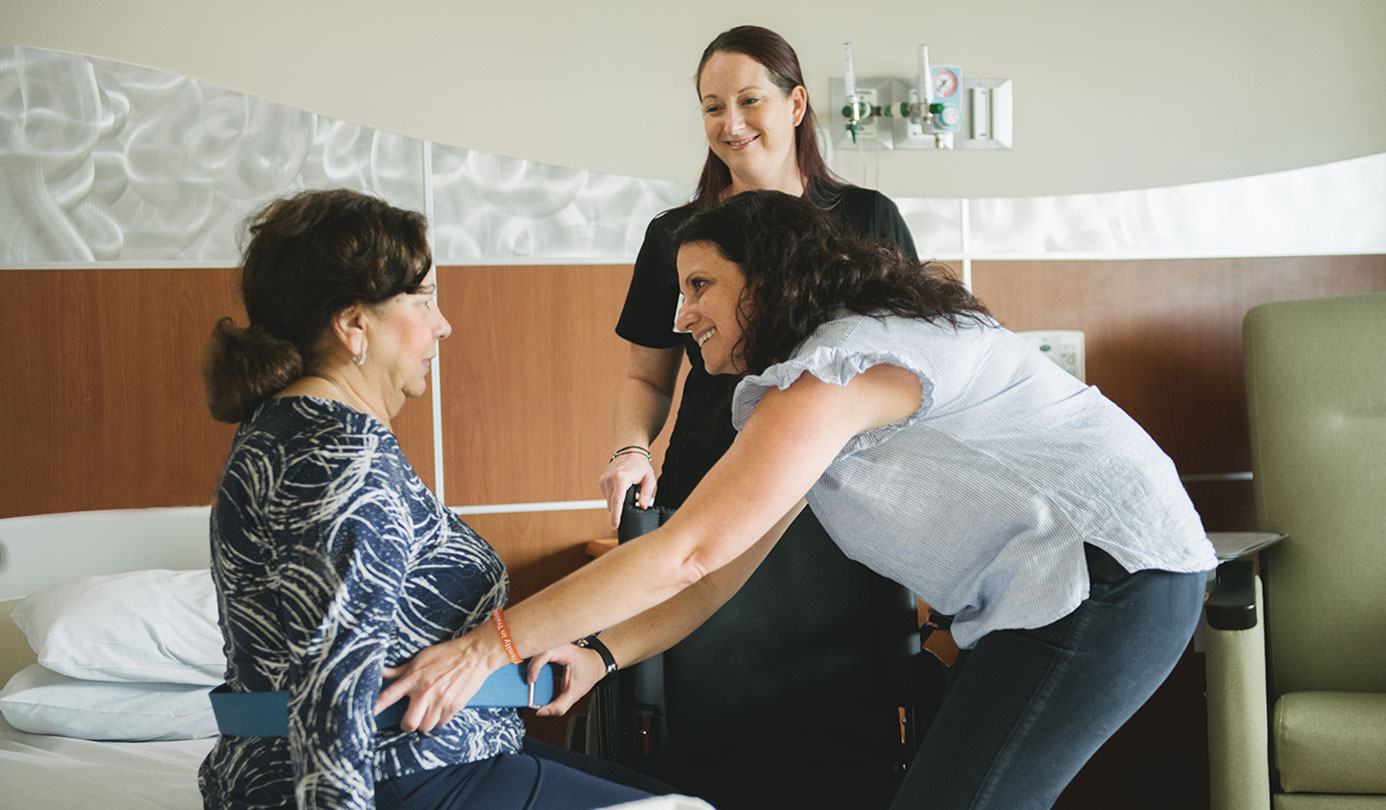 Patient and Family Centered Care
We treat patients and family members as partners in healthcare.