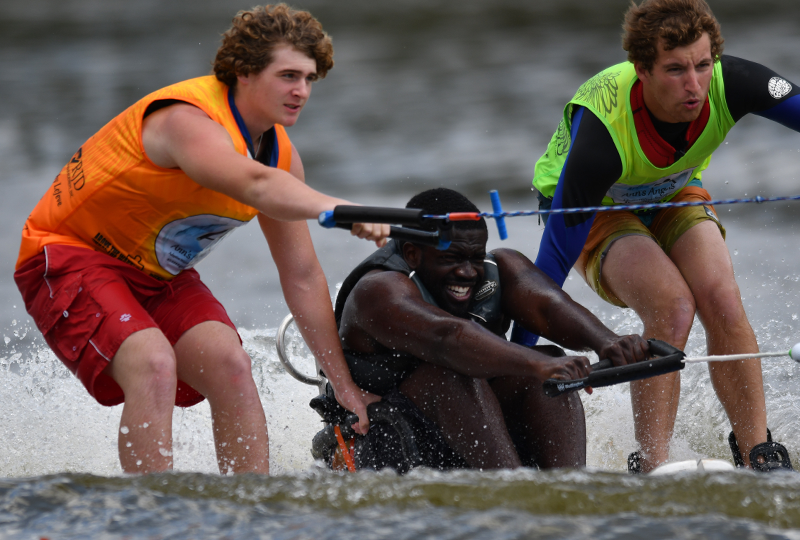 Adaptive Sports and Recreational Therapy
We help patients with physical disabilities participate in a variety of adaptive activities, including wheelchair sports.
Explore Our Adaptive Sports & Recreational Therapy Services
To learn more about inpatient and outpatient services, call:
954-518-5725
For patients who have become physically disabled due to a stroke, spinal cord or brain injury, amputation or other medical condition, re-adapting to life with a disability can be challenging—both physically and emotionally.
Why Choose Us
Unlike other rehabilitation centers in the community, Memorial's Adaptive Sports and Recreational Therapy offers a full-time program with an experienced and dedicated staff to help our patients go beyond and reach their maximum potential.
Our highly experienced team of rehabilitation experts works with patients throughout the continuum of care—including rehabilitation, recovery and transition—so they can get back to living the life they deserve.
Recreational Therapy
Our recreational therapy program aims to help individuals become as independent and productive as possible by integrating leisure interests into plan of care.
Recreational Therapy Frequently Asked Questions
What are the rehabilitation benefits of recreational therapy?
Recreational therapy is a treatment service designed to restore, remediate, and rehabilitate an individual's level of functioning and independence in life by using activities. It also promotes health and wellness as well as reduce or eliminate activity limitations and restrictions to participation in life situations caused by illness or disabling conditions.
Some of the benefits of recreational therapy include:
improving gross/fine motor skills,
coping skills,
and reduction of stress, anxiety, depression, and developing/maintaining social skills.
What types of recreational therapies do you have
Recreational therapy sessions at Memorial Rehabilitation Institute incorporate a variety of groups or one-to-one sessions such as cooking, painting, music, and more. Co-treatment opportunities with recreational therapy include:
Speech therapy
Neuropsychology
Recreational therapy educates individuals on the importance of leisure participation by facilitating connections to the Memorial Adaptive Sports program, support groups, and community events.
Adaptive Sports Frequently Asked Questions
What are the benefits of adaptive sports?
Adaptive Sports and Recreational program may have numerous long-term therapeutic benefits for participants. It addition to enhancing quality of life and improving overall health, our program may help participants:
Become more independent
Develop new skills
Feel more hopeful
Forge new friendships
Have fewer secondary medical conditions (i.e., diabetes, hypertension)
Improve mood
Improve self esteem
Increase motivation
Lower blood pressure
Maintain a healthy weight
Reduce stress levels
What adaptive sports programs do you offer
The Memorial Adaptive Sports and Recreational program offers a range of adaptive activities for people with physical disabilities who want to participate in recreational activities, including:
Adaptive bowling (for both pediatric and adult patients)
Adaptive cycling
Adaptive mountain biking
Adaptive rowing
Adaptive water aerobics
Fishing
Rugby
Wheelchair basketball
Wheelchair tennis

Memorial Adaptive Sports & Recreation Expo Water Ski Extravaganza 2022
Memorial Sharks Wheelchair Basketball Team
Watch to learn more about the Memorial Sharks wheelchair basketball team. For those who are prevented from playing sports due to a lower limb deficiency, wheelchair basketball is an option. Our players train and play basketball, all while seated in a wheelchair.
Anyone with partial to complete lower limb deficiencies can complete. No experience is necessary. Coaching and training are provided by our knowledgeable staff. Memorial Sharks wheelchair basketball teams have won national championships in back-to-back years, the most recent being the NWBA 2022 Div. III National Championship.

National Champs – 2022 Memorial Sharks Wheelchair Basketball Team
It matters to you. It matters to us.
Quality and Safety Data for Memorial Healthcare System
Our goal is to provide our patients with the information they need to make informed choices for themselves and their families.
View Quality and Safety
You have a right to know about pricing
We want to give you the information you need to make important healthcare decisions, including the costs of our rehabilitation services.
View Pricing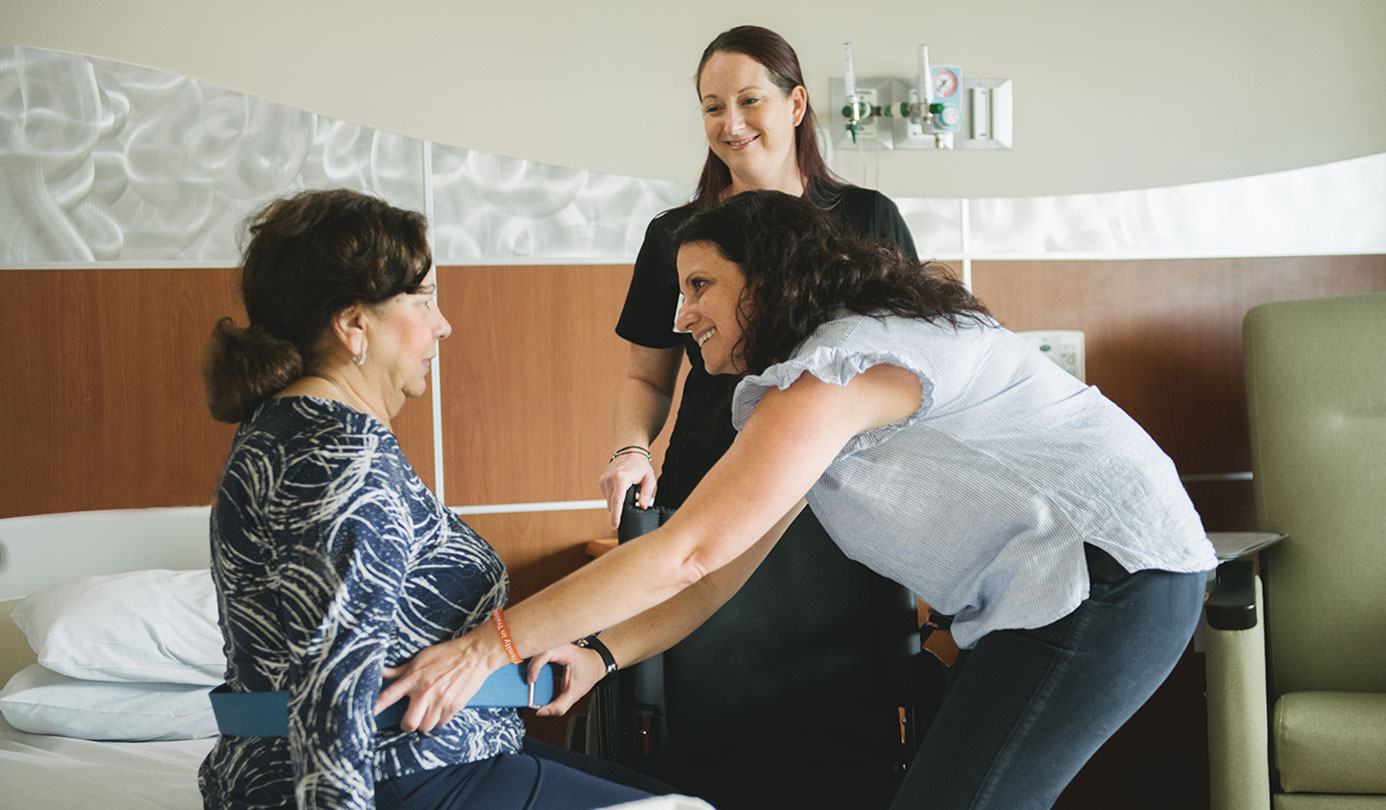 Patient and Family Centered Care
We treat patients and family members as partners in healthcare.