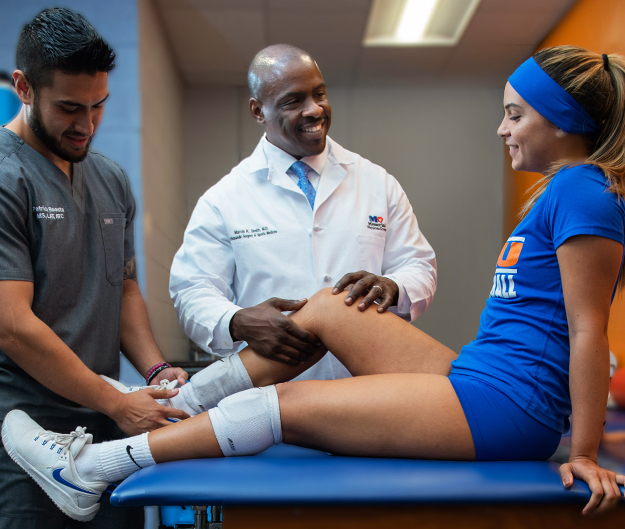 Memorial Orthopedic Surgery & Sports Medicine Center
Our orthopedic sports medicine team cares for athletes and active adults, including injections, physical therapy, and minimally invasive procedures.
Explore Our Orthopedic Surgery & Sports Medicine Services
If you're a weekend warrior, athlete, a performing artist, or someone who wants to remain active, an injury is not only frustrating – it can significantly affect your quality of life. At the Memorial Orthopaedic Surgery & Sports Medicine Center, our specialists understand the vital role that physical activity and sports performance play in your life.
Our team includes subspecialty trained physicians, surgeons, physical therapists, sports medicine specialists and a sports cardiologist. We provide advanced solutions to treat adults with sports injuries, help you maintain sports performance and prevent future injuries. As athletes ourselves, we recognize the challenges you face.
We offer Comprehensive Care for your Orthopedic needs
Memorial Orthopaedic Surgery & Sports Medicine Center Services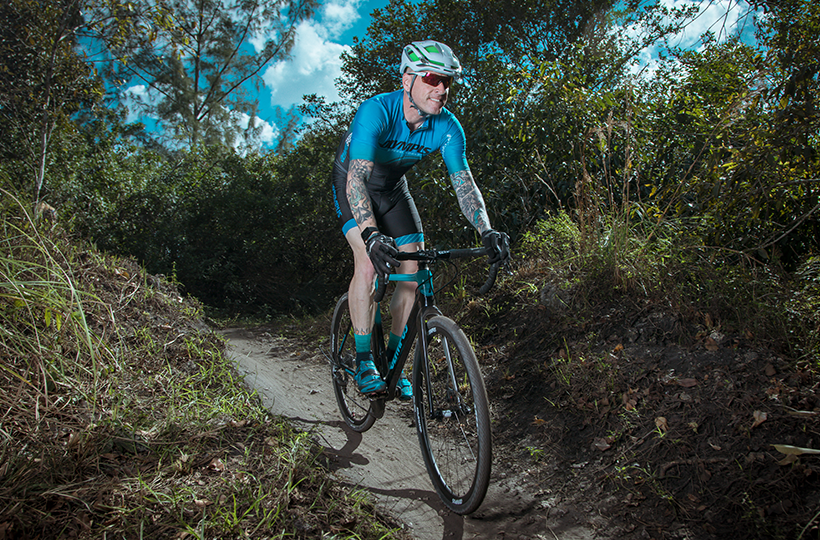 We are the first in Broward County to have a fully comprehensive adult sports medicine program, with orthopaedic surgery, primary care, and rehabilitation and physical therapy specialists all in one program. You'll find all the services you need within Memorial Healthcare System, so you receive coordinated care of your overall health.
Why Choose Memorial for Sports Medicine?
People come to the Memorial Orthopaedic Surgery & Sports Medicine Center because we offer:
Expert Team with Advanced Training and Sports Experience
You receive care from skilled sports medicine providers who understand the physical challenges you face as an athlete. You'll benefit from our:
Expertise: All of our doctors and surgeons have fellowship training and board certifications in fields such as sports medicine, orthopaedic sports medicine surgery, orthopaedic trauma surgery, physical medicine and rehabilitation, primary care and cardiology.
Focused training: Our physical therapists have sports-specific training or experience in a variety of sports, dance, other performing arts and joint replacement.
Personal sports experience: Many of our providers are athletes themselves, with experience playing sports at a variety of levels.
Care for top athletes and dancers: Our team members serve as healthcare providers for college, professional and semi-professional sports teams, and dance companies. Learn more about our Orthopaedic Surgery & Sports Medicine Center team.
Conservative Approach First
As sports medicine specialists, we're focused on helping you perform at your highest possible level. We begin with a thorough assessment to understand your medical history, goals and any symptoms. Whenever possible, we use nonsurgical treatments to provide safe, effective care to relieve symptoms and help you reach your performance goals.
If you need more advanced treatment, our board-certified orthopaedic surgeons offer the latest approaches, such as minimally invasive arthroscopic procedures.
Find out about our sports medicine treatments, including:
Specialized Therapy Programs
Our physical/occupational therapists and rehabilitation specialists have training and certifications in orthopaedics and sports injuries. They also have experience in dance medicine, sport-specific movement and biomechanics, and provide the full spectrum of care to help people recover from injury and surgery.
People returning to performance at all levels – athletes, first responders, dancers and performing artists – receive personalized care from a team who understands their unique needs.
Read more about our specialized therapy services, including performing arts and dance medicine.
Services for All Levels of Athletic Ability
We help players at all levels – professional athletes and performers as well as people at the recreational, college and elite performance levels. People of any age who want to stay active have access to our expert services and treatments. Learn about our sports physical therapy services and the sports health conditions and injuries we treat.
It matters to you. It matters to us.
Quality and Safety Data for Memorial Healthcare System
Our goal is to provide our patients with the information they need to make informed choices for themselves and their families.
View Quality and Safety
You have a Right to Know About Prices
We want to give you the information you need to make important healthcare decisions, including the costs of our services.
View Pricing