Lung Nodules
Our pulmonologists can monitor lung nodules, lesions or shadows to determine whether it is cancerous.
Sometimes lung cancer screening tests or other scans of the chest area reveal spots on the lungs. Your doctor may call them shadows, lung lesions or lung nodules. Lung nodules are areas that are more solid than normal lung tissue.

They are very common, but they can be concerning. In rare cases, the nodules may be an early sign of cancer.

If you have a nodule, it is important to meet with a pulmonologist. A specialist can monitor the nodule over time and determine whether it is cancerous.
Lung Nodules: Why Choose Memorial Healthcare System?
Patients seeking treatment for lung nodules at Memorial Healthcare System will find:
Experienced physicians: Our care team includes highly skilled, board-certified physicians who have decades of experience and specialize in evaluating the lungs.
Advanced diagnostic tools: We have sophisticated imaging technology, including CT scanning, PET scanning, robotic-assisted Monarch™ bronchoscopy and radiology-guided biopsy. This means all your appointments and tests take place at one convenient location. We can take images and samples of nodules repeatedly to monitor them for changes or growth.
A compassionate and reassuring approach to care: Our physicians take time to talk with you and your family about the likelihood of disease. We take time to answer your questions and teach anxiety management to help you as we monitor the nodules.
A network of specialists: As part of a large healthcare system, our team has access to many other specialists (i.e., medical oncologist, radiation oncologist, thoracic surgeon) for consultations. That also means patients who need to see an oncologist or thoracic surgeon will have prompt referral and care.
Frequently Asked Questions
What are Lung Nodules?
A lung nodule is a small growth in the lung that may be cancerous or benign (not cancerous). The cause may be scarring, past infections or environmental irritants.
Nodules vary in size, from the size of a pea to the size of a lemon. Patients usually do not have symptoms. Most often, they find out they have nodules during routine cancer screening or other chest imaging tests. A patient may have only one nodule, or several.
Very few lung nodules turn into cancer. However, you should have a specialist monitor them regularly.
What Happens if a Lung Nodule is Detected?
Monitoring Lung Nodules
Our care team uses "active surveillance," also called "watchful waiting," to monitor lung nodules. The goal is to make sure they do not progress to cancer.
Your pulmonologist will examine your initial CT scan or PET scan, then take more scans over time. The doctor will compare all of your scans to determine whether nodules have grown or changed.
Our specialists follow evidence-based, national guidelines to determine how often they want to test you.
Further Lung Cancer Screening
It's rare for a nodule to grow larger or change significantly. If it does, our care team coordinates with specialists in thoracic surgery. They can perform outpatient procedures to remove tissue to be tested for lung cancer. These tests include:
Monarch™ Bronchoscopy: A minimally invasive, robotic-assisted diagnostic tool for early detection of nodules.
CT-Guided Biopsy: An interventional radiologist uses imaging technology to guide a needle directly into the nodule.
Resection: A thoracic surgeon removes some or all of the nodule tissue.
What Happens If a Lung Nodule Is Cancer?
Only five percent of lung nodules turn out to be lung cancer. Because we are part of Memorial Healthcare System, we have access to cancer specialists (oncologists). Your pulmonologist will work closely with oncology to consult on your treatment. Together, we'll deliver timely, seamless, comprehensive care.
If you have cancer, your pulmonologist will refer you to Memorial Cancer Institute for treatment. Our team will continue to monitor you throughout cancer treatment, often providing care and support for any side effects.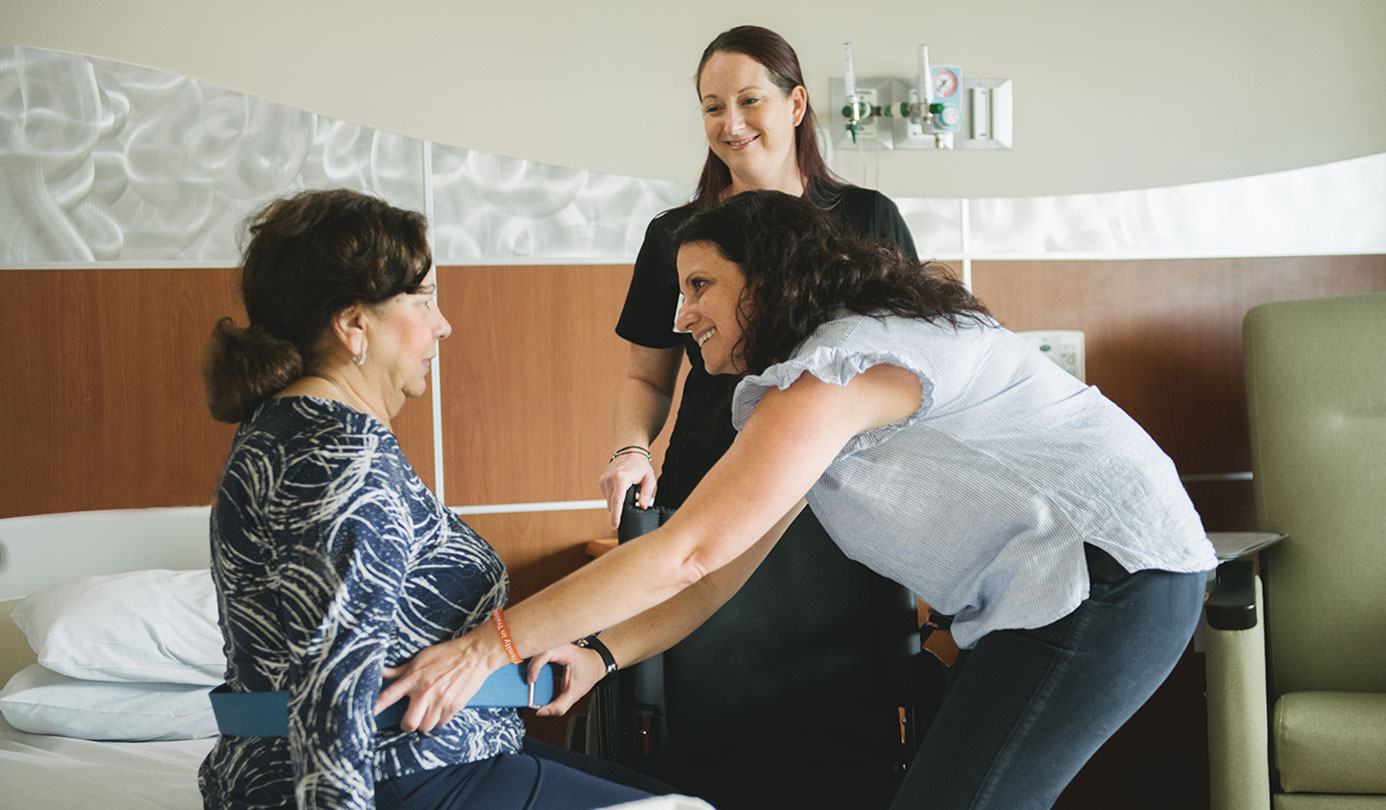 Patient and Family Centered Care
We treat patients and family members as partners in healthcare.
It matters to you. It matters to us.
Quality and Safety Data for Memorial Healthcare System
Our goal is to provide our patients with the information they need to make informed choices for themselves and their families.
View Quality and Safety
You have a Right to Know About Prices
We want to give you the information you need to make important healthcare decisions, including the costs of our services.
View Pricing