Pulmonary Hypertension
Our pulmonologists can create an individualized and comprehensive treatment plan for pulmonary hypertension.
Pulmonary hypertension (PH) is high blood pressure in the blood vessels in the lungs.

It is a serious disease that can lead to heart failure. PH has several physical, emotional and social consequences. But with proper diagnosis and treatment, many patients can still work, travel, and do the things they love.

Diagnosis is difficult, and each patient needs an individualized and comprehensive treatment plan. A pulmonology specialist must guide your care.
Pulmonary Hypertension: Why Choose Memorial Healthcare System?
Patients seeking treatment for pulmonary hypertension at Memorial Healthcare System will find:
Experienced physicians: Our care team includes highly skilled, board-certified pulmonologists who have decades of experience and specialize in diagnosing and treating pulmonary hypertension.
Leading diagnostic tools: Our team uses sophisticated tests, all conveniently on-site. We offer echocardiogram, pulmonary function tests and the "gold standard" required to confirm pulmonary hypertension — right heart catheterization.
Convenient, individualized treatment: Our pulmonologists may prescribe a personalized combination of medications, oxygen supplementation, respiratory therapy and pulmonary rehabilitation. All treatments are available on-site, for your convenience.
Compassionate care: Our care team concentrates on improving your symptoms so that you can breathe easier and live a fuller life. We develop a long-term relationship with you and your family, and we welcome your questions and input.
Frequently Asked Questions
What is Pulmonary Hypertension?
Pulmonary hypertension, or PH, is high blood pressure in the blood vessels of the lungs. It is different than systemic high blood pressure, which affects arteries throughout the body.
PH is a complex disease with varied causes, however, most of the time, the cause is not clear. PH can:
Lead to heart failure and sometimes death.
Cause many side effects including shortness of breath, fatigue and chest pain.
Bring on light-headedness, fainting, a racing or fluttering heartbeat or swelling in the legs.
How is Pulmonary Hypertension Diagnosed?
The symptoms of pulmonary hypertension can be very similar to other conditions, and there are many potential causes. So, diagnosing the disease is complex and requires a specialist.
At Memorial Healthcare System, our pulmonologists are specially trained and use sophisticated diagnostic tools, including:
Blood tests: These will check oxygen levels in your blood, as well as monitor liver and kidney function. Blood tests also may detect underlying disease contributing to PH.
Six-minute walk test: You may be asked to walk on a treadmill for six minutes while your doctor measures your body's ability to handle exercise.
X-rays: Images of the chest can reveal enlarged arteries, an affected portion of the heart and scarring in the lungs.
Electrocardiogram and echocardiogram: These tests use electrodes to check the heart's electrical impulses and take a picture of the heart called a sonogram. They may help your doctor diagnosis a condition other than PH.
Pulmonary function tests: Your doctor will use these to measure how much air your lungs can hold. They also test how much air moves in and out of your lungs.
Right Heart Catheterization
If other tests suggest that you have pulmonary hypertension, your doctor will schedule a right heart catheterization. It is the best test for accurate diagnosis of PH because it measures the pressure inside the pulmonary artery as it pumps blood to the lungs.
The test begins with your doctor inserting a thin rubber tube through a large vein in your groin or neck. The tube will pass up into your heart to measure the blood pressure on the right side of your heart.
What is the Treatment for Pulmonary Hypertension?
Our team specializes in long-term management of this complex, chronic condition. We take time to answer your questions and listen to your goals. Our goal is to improve your symptoms so you can do the things you need and love to do.
Your pulmonologist will develop an individualized treatment plan to treat your specific disease and alleviate your symptoms. Your care plan might include:
Medications: This treatment may include inhaled therapies, oral medications, intravenous treatments or drugs delivered under the skin.
Respiratory therapy and pulmonary rehabilitation: Our full-time respiratory therapist at our on-site Pulmonary Rehab and Fitness Center will teach you ways to improve your lung capacity and breath better during everyday activities. You will learn breathing techniques, strategies to avoid flare-ups, safe ways to exercise and more.
Oxygen supplementation: Some patients with pulmonary hypertension need extra oxygen. Your doctor will teach you how to use oxygen therapy to improve your symptoms and be more comfortable. You'll wear a mask or a thin tube with prongs that rest inside your nose. An air tank will pump oxygen into the mask or through the tubes so you can breathe easier.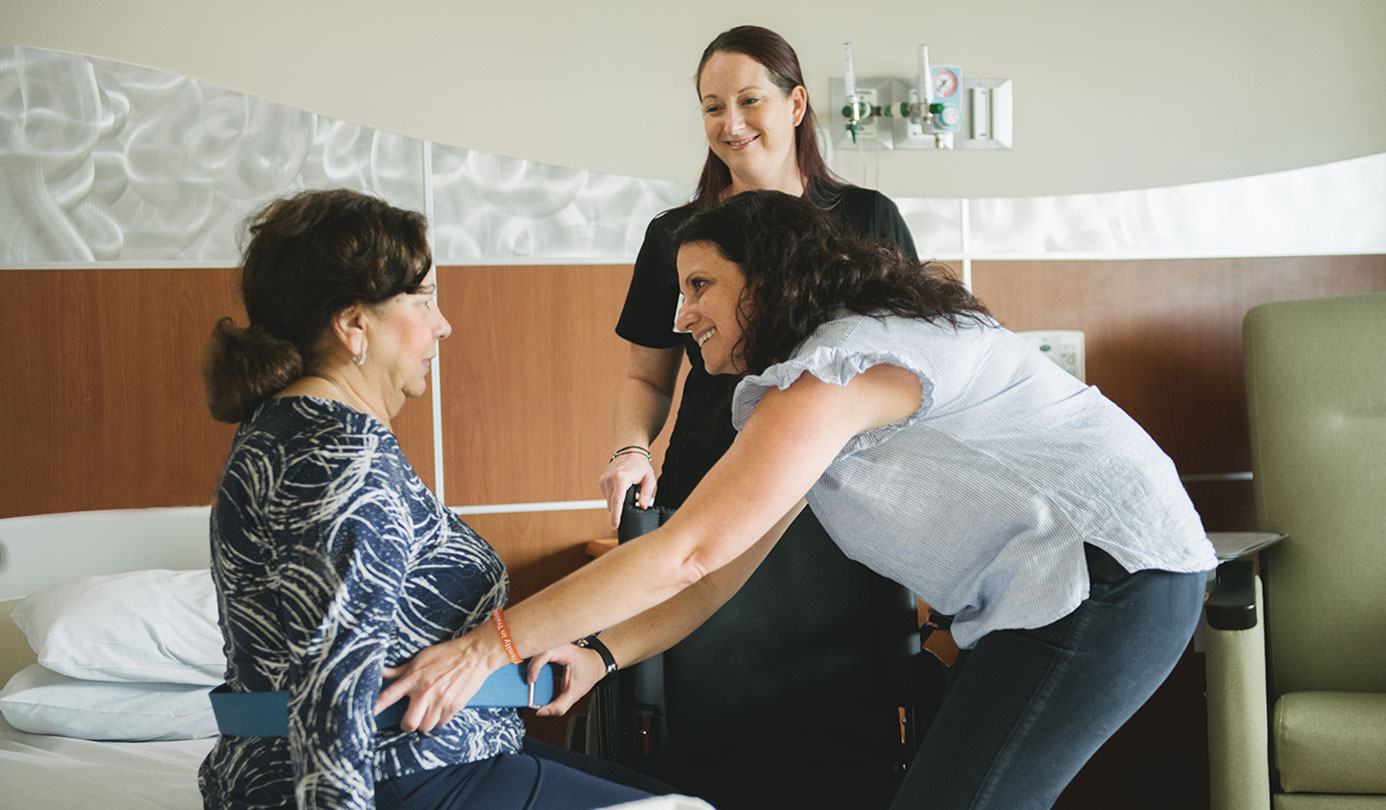 Patient and Family Centered Care
We treat patients and family members as partners in healthcare.
It matters to you. It matters to us.
Quality and Safety Data for Memorial Healthcare System
Our goal is to provide our patients with the information they need to make informed choices for themselves and their families.
View Quality and Safety
You have a Right to Know About Prices
We want to give you the information you need to make important healthcare decisions, including the costs of our services.
View Pricing