Certified Sleep Center
Our on-site, nationally accredited center's specialized physicians and therapists treat sleep disorders to improve your health and well-being.
Explore Our Certified Sleep Center Services
Memorial Healthcare System's Sleep Medicine Center is accredited by the American Academy of Sleep Medicine. The designation demonstrates a proven commitment to high-quality diagnosis and treatment of sleep disorders.
Our sleep center is attached to our office and staffed day and night with trained sleep technicians. This unique on-site model helps you get a prompt diagnosis and an individualized plan for treatment.
At the sleep center, we collaborate with equipment vendors and insurance companies to work within your insurance coverage.
Polysomnography to Diagnose Sleep Apnea and Narcolepsy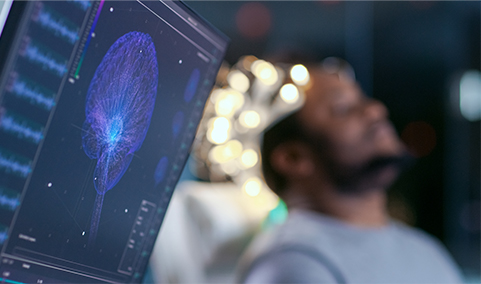 To diagnose a sleep disorder such as sleep apnea or narcolepsy, our sleep specialists conduct polysomnography. This is a painless, overnight sleep study done in a room that is comfortable and dark.
If you need a sleep study, here's what to expect:
You should arrive about two hours before bedtime.
You may bring personal items you use to sleep, such as a pillow, and you may wear your own pajamas.
Before you go to sleep, one of our sleep technicians will put sensors on your head and body to measure several variables while you sleep. The sensors attach to a computer that records brain waves, heart rate and rhythm, breathing, oxygen, and carbon dioxide.
The sleep technician also will observe leg and eye movements, body position, snoring, and any unusual behaviors.
You will have plenty of room to move around and remain comfortable, and you will be able to use the restroom if needed.
Your doctor will review the results of your sleep study, along with your personal medical and family history. You will fill out questionnaires that assess your sleep quality and symptoms. All of that information will help lead your doctor to a diagnosis and treatment plan.
Sleep studies are done initially for diagnosis and repeated as needed for follow-up.
Most are conducted at our sleep center, but some patients may qualify for at-home sleep studies.
MSLT to Diagnose Narcolepsy
To diagnose narcolepsy (hypersomnolence), our sleep specialists perform multiple sleep latency testing (MSLT).
This is a series of five naps every two hours, starting a couple of hours after you wake in the morning.
The test is conducted in a quiet, comfortable, dark room and takes an entire day.
To help you prepare, here's what to expect during MSLT:
Your sleep technician will place painless sensors on your head, face and chin. The sensors help your sleep technician evaluate your degree of sleepiness during the day, how quickly you fall asleep and the type of sleep you have when you nap.
For each nap trial, your sleep technician will wake you up after you sleep for 15 minutes. If you can't fall asleep for 20 minutes, that nap trial will end.
Between trials, you will have two-hour breaks. You must stay awake — you may eat, read or entertain yourself however you like.
Your doctor will review your MSLT results, along with your personal medical and family history. You will fill out questionnaires to assess your sleep quality and symptoms. Based on all of the findings, your doctor will diagnosis the condition and design a personalized treatment plan.
Finding the Right Fit for Your CPAP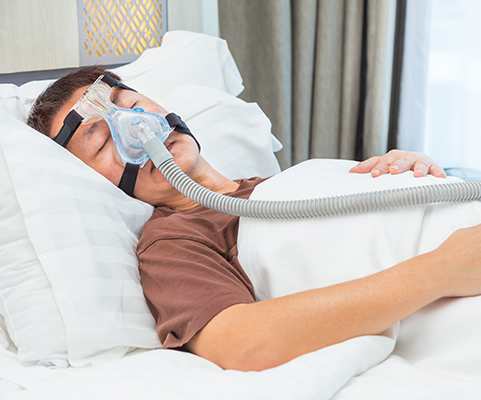 If you are diagnosed with sleep apnea, your doctor will prescribe a continuous positive airway pressure (CPAP) device. This machine connects to a mask that covers your nose and mouth. The system sends a flow of air into your airways to keep them open.
Most patients with sleep apnea feel much better after using CPAP. They usually have much more energy and are more alert. But many still have trouble adhering to treatment because the mask may be uncomfortable.
Our sleep center specialists focus on proper fit, so you stick with your treatment and feel continuously better. During any appointment, you can stop by the sleep center to make adjustments or try on different masks for maximum comfort. You can also get tips on maintaining and cleaning your CPAP equipment.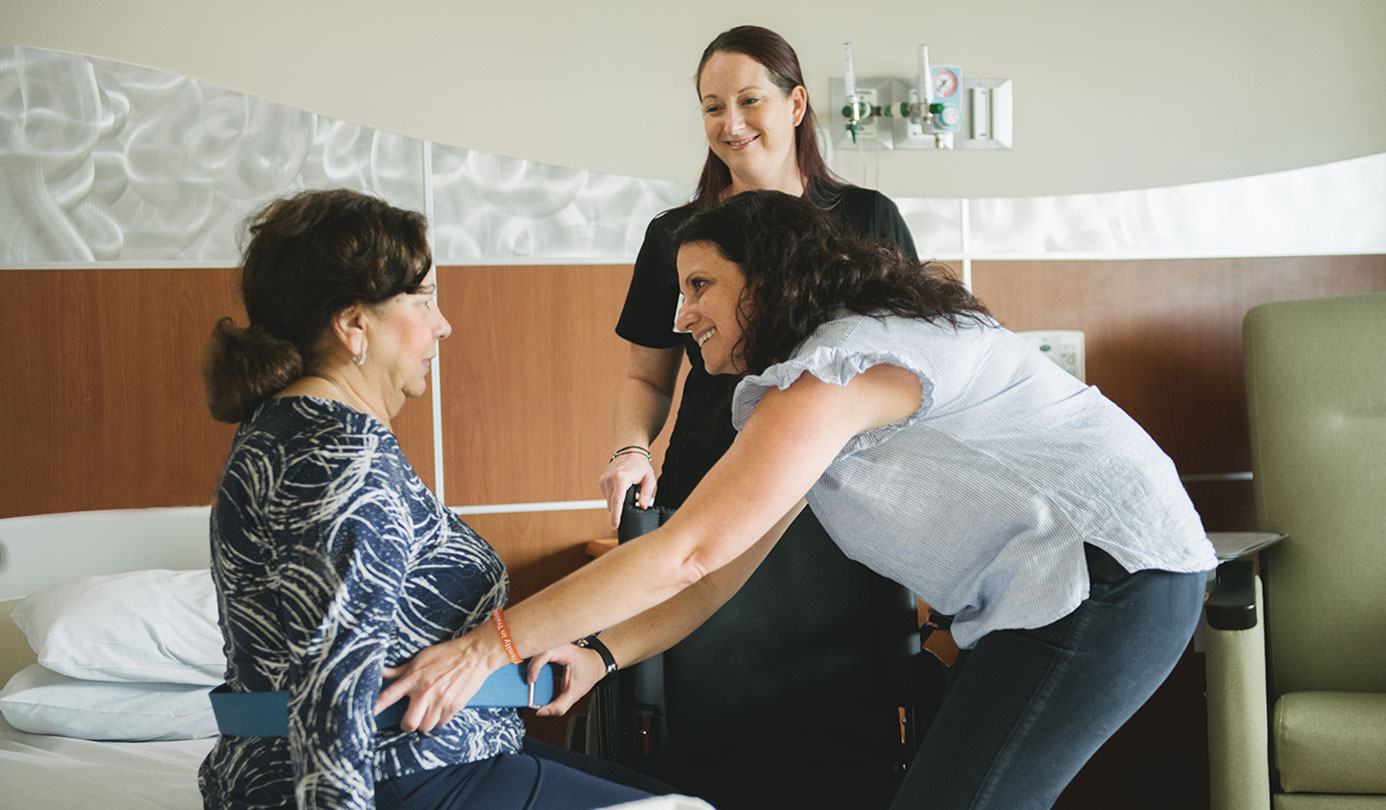 Patient and Family Centered Care
We treat patients and family members as partners in healthcare.
It matters to you. It matters to us.
Quality and Safety Data for Memorial Healthcare System
Our goal is to provide our patients with the information they need to make informed choices for themselves and their families.
View Quality and Safety
You have a Right to Know About Prices
We want to give you the information you need to make important healthcare decisions, including the costs of our services.
View Pricing