Asthma
Our pulmonologists diagnose asthma, prescribe medications and develop a plan to help you prevent or stop attacks.
If you have asthma, you may experience coughing, wheezing, shortness of breath and tightness in your chest. You also may have unexpected asthma "attacks."


There is no cure, but a qualified specialist can help. Our pulmonologists diagnose asthma, prescribe medications and develop a plan to help you prevent or stop attacks.
Asthma: Why Choose Memorial Healthcare System?
Patients seeking treatment for asthma at Memorial Healthcare System will find:
Experienced physicians: Our care team includes highly skilled, board-certified physicians who have decades of experience and specialize in diagnosing and treating asthma.
Gold-standard diagnostic tools: We offer on-site spirometry, which is the most accurate way to confirm an asthma diagnosis.
Comprehensive patient care and education: Our specialists take time to answer your questions and coach you about how to use inhalers correctly for best results. We also work with you to develop a personalized action plan to prevent and manage flare-ups.
Frequently asked questions
What is Asthma?
If you have asthma, your bronchial tubes (or airways) are often inflamed and swollen. Certain things may trigger asthma attacks (called exacerbations).
Exercise
Laughing or crying
Allergens (may be present during certain seasons)
Dust
Fumes
During an asthma attack, the muscles around the airways tighten. This restricts air from moving in and out of your lungs. When this happens, you experience coughing, wheezing, shortness of breath and chest tightness. Attacks can range from mild to severe, sometimes landing you in the hospital.
How is Asthma Diagnosed?
To diagnose your condition and determine the proper treatments, your pulmonologist will:
Ask you questions about your medical history.
Ask what might trigger your asthma attacks.
Order blood tests to measure oxygen levels.
Order allergy testing to see whether certain allergens make your asthma worse.
The industry standard to diagnose asthma is a breathing test called spirometry. Your doctor will ask you to blow into a sensor, which will measure the amount of air your lungs can hold. It will also calculate the speed of the air as you inhale and exhale. The results are an important indication of how well your lungs function.
What are the Treatments for Asthma?
Treatment for asthma combines medications and an "action plan" to prevent and manage attacks.
Medications to Manage Shortness of Breath and Asthma Attacks
Asthma medications often come in inhalers, which deliver drugs through your mouth to your lungs. Other treatments come in pills or injections. Your doctor will give you specific instructions on how to use medications and inhalers correctly to get the best results.
Your medications may include:
Bronchodilators, which are usually inhaled and work to relax the lung muscles and widen the airways
Long-acting and short-acting beta-agonists, which open the airways
New injected biologic options for severe asthma, which target molecules in the body that contribute to asthma
Inhaled corticosteroids to lessen inflammation and swelling in the airways
Oral or intravenous corticosteroids to reduce inflammation and swelling all over the body
Asthma Action Plan to Treat Trouble Breathing
Every patient should have an individualized "action plan" — this is a list of important information, education and instructions, including:
Proper inhaler technique, which is a common problem for asthmatic patients
How to avoid asthma triggers
Signs of an upcoming attack, and breathing and relaxation techniques to calm attacks when they start
What to do in the event of an asthma attack and when to seek emergency care
Tips for weight management and proper nutrition
How to control acid reflux, which is common in patients with asthma and can make symptoms worse
Emergency contact information
Our team of lung specialist also cares for patients who are hospitalized after asthma attacks.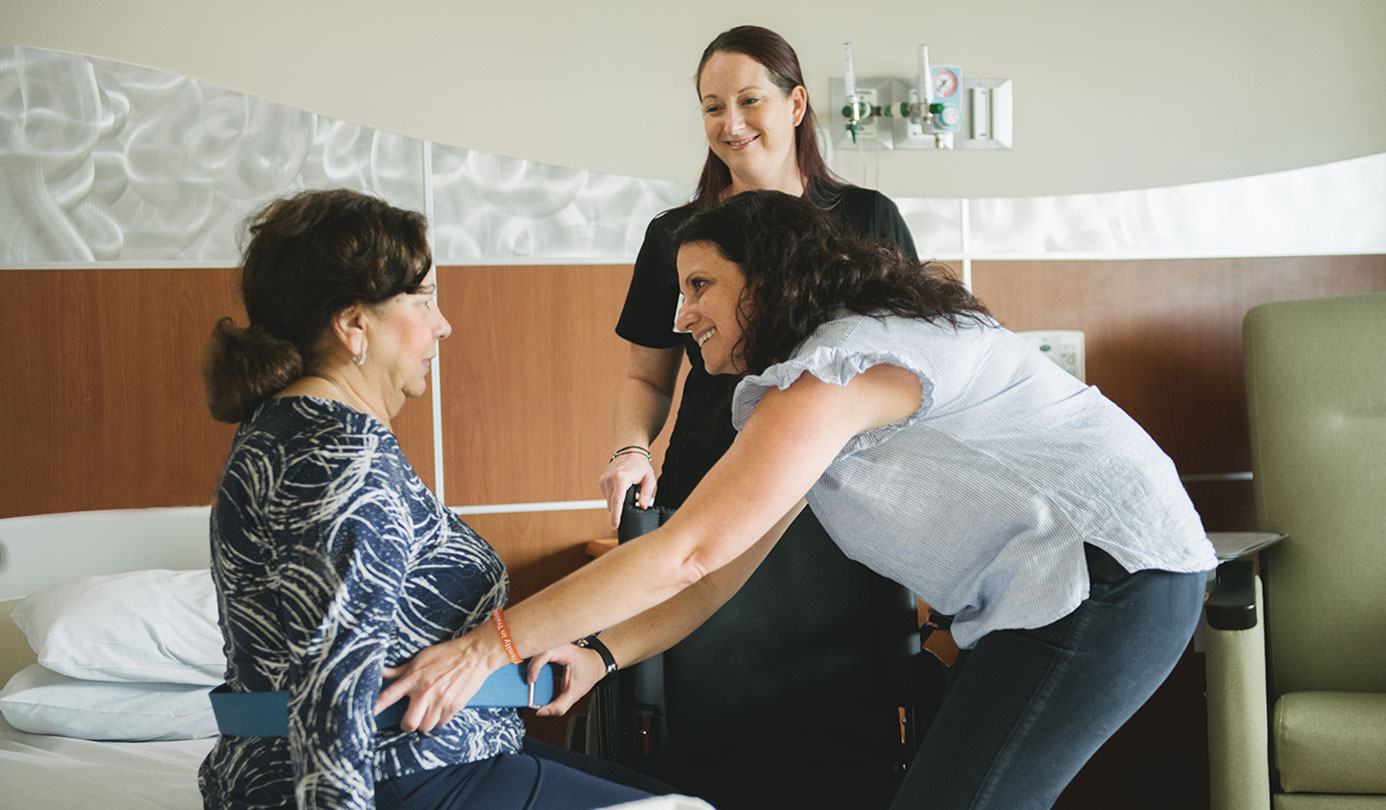 Patient and Family Centered Care
We treat patients and family members as partners in healthcare.
It matters to you. It matters to us.
Quality and Safety Data for Memorial Healthcare System
Our goal is to provide our patients with the information they need to make informed choices for themselves and their families.
View Quality and Safety
You have a Right to Know About Prices
We want to give you the information you need to make important healthcare decisions, including the costs of our services.
View Pricing