COPD and Emphysema
Our pulmonologists can design a COPD care plan to improve your shortness of breath and get you moving.
COPD, also called emphysema or chronic bronchitis, makes breathing very difficult. You may have chronic cough, shortness of breath, mucus, wheezing and tightness in the chest.


If left untreated, symptoms can get worse over time and may affect your ability to perform even basic daily tasks. Our team of specialists is here to help.

We can ease your symptoms and teach you how to breathe easier so you live a fuller life.

COPD: Why Choose Memorial Healthcare System?
When you seek COPD treatment at Memorial Healthcare System, you will find:
Experienced physicians: Our care team includes highly skilled, board-certified pulmonologists who have decades of experience and specialize in diagnosing and treating COPD.
Comprehensive and convenient COPD care: We have leading technology in our office to diagnose and treat COPD. Your tests, treatments and rehab sessions will take place on-site. When care requires other specialists, we collaborate within our network to provide prompt referral and treatment.
An on-site rehab center: Our respiratory therapist will train you to increase airflow so you can breathe better and do the things you enjoy. With our help, you will safely and effectively improve your lung function.
Personalized approach to care: You and your family are at the center of everything we do. Our doctors listen to you and take time to answer your questions and phone calls.
Frequently Asked Questions
What is COPD?
COPD includes two conditions: emphysema and chronic bronchitis. In patients with emphysema, the walls of the air sacs in the lungs are damaged. In chronic bronchitis, linings of the airways are always irritated, inflamed and swollen. Some patients with COPD may even have both.
The most common symptoms are chronic cough, shortness of breath, mucus, wheezing and tightness in the chest. They get worse over time without treatment.
How is COPD Diagnosed?
Diagnosing COPD (Obstructed Airflow)
We have multiple methods available on-site to determine quickly why airflow is obstructed and how severe the condition is. In addition to physical exam and medical history, you may also receive:
Spirometry: This is a very accurate tool to diagnose COPD. Spirometry measures how deeply you can breathe and how fast air moves into and out of your lungs.
Chest X-ray and computed tomography: Our team may also take pictures of your lungs with X-rays or CT scans to determine the extent and severity of your disease.
Blood tests: Arterial blood gas analysis can measure how much oxygen and carbon dioxide are in your blood. A high level of carbon dioxide can be a sign of poor lung function.
Pulse oximetry: This painless procedure measures the amount of oxygen in your blood. It may be used throughout your care to check lung function over time.
How do you Treat COPD?
Every patient with COPD is different. Our pulmonologists will individualize your treatment plan to help you:
Breathe better
Reduce flare-ups
Complete essential activities of daily living
Participate in activities you enjoy
Your care may include:
Respiratory therapy: At our on-site Pulmonary Rehab and Fitness Center, a respiratory therapist will show you how to control COPD symptoms. You'll learn breathing techniques, strategies to avoid flare-ups, safe ways to exercise with COPD, nutrition tips and smoking cessation.
Supplemental oxygen: Your pulmonologist will teach you how to use oxygen therapy to help you breathe easier. You'll wear a mask or a thin tube with prongs that rest inside your nose. A tank of air will gently pump oxygen into the mask or through the tubes, so your lungs don't have to work so hard.
Medications: Medications for COPD can alleviate your symptoms and prevent flare-ups, but treatment must be individualized. Our team will evaluate you and consider a wide variety of options, such as short-term bronchodilators, long-term bronchodilators, corticosteroids, antibiotics and more.
Vaccines: Infections can cause COPD flare-ups — making symptoms worse and reducing quality of life. Our team will make sure you are up to date on your vaccinations.
Referrals for surgery: For severe cases of COPD, surgery may be necessary (for example, bullectomy or lung transplantation). We partner with surgical specialists within Memorial Healthcare System and beyond to provide you surgical care when necessary.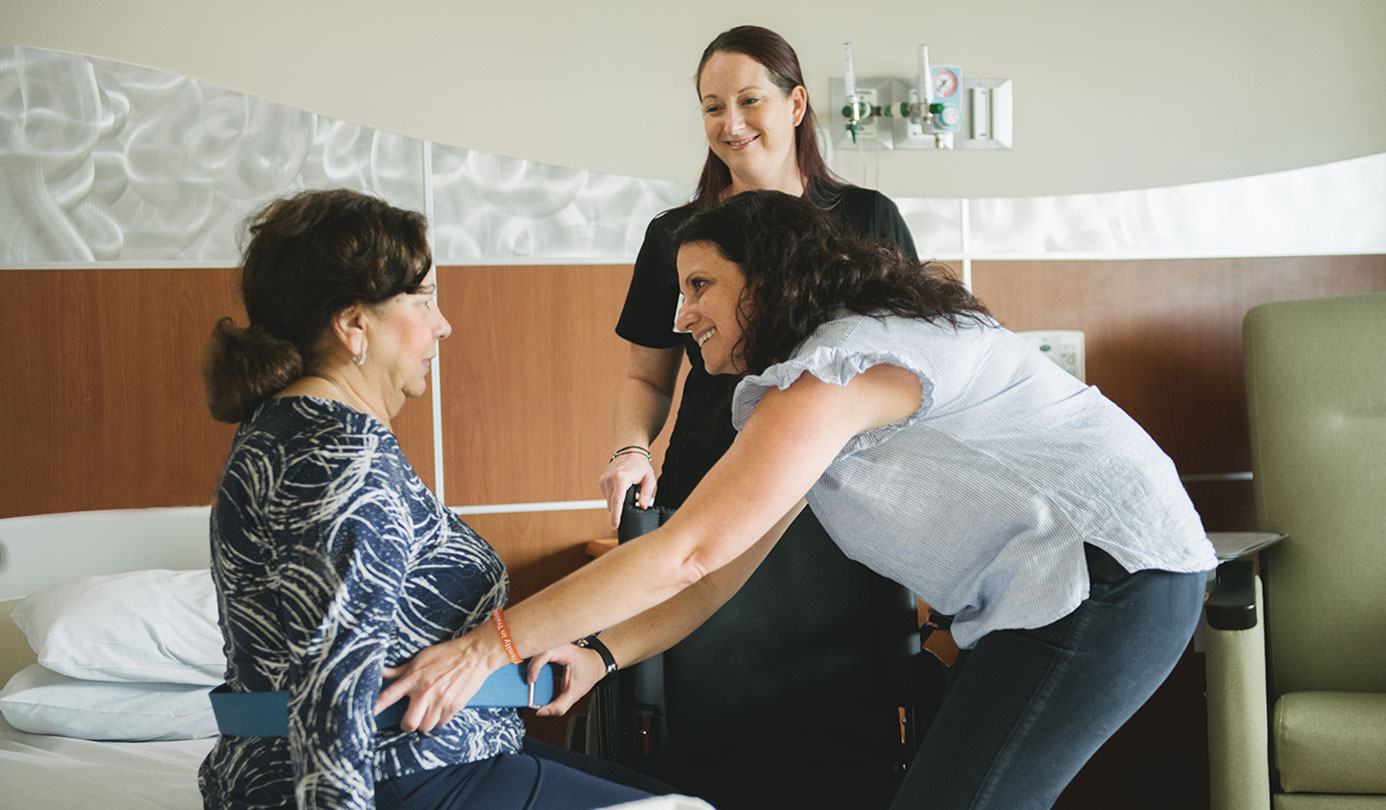 Patient and Family Centered Care
We treat patients and family members as partners in healthcare.
It matters to you. It matters to us.
Quality and Safety Data for Memorial Healthcare System
Our goal is to provide our patients with the information they need to make informed choices for themselves and their families.
View Quality and Safety
You have a Right to Know About Prices
We want to give you the information you need to make important healthcare decisions, including the costs of our services.
View Pricing