Nominate an Extraordinary Nurse
Do you know a Memorial Healthcare System nurse who goes above and beyond the call of duty to provide compassionate care to our patients and their families? If so, show your appreciation by nominating that nurse for The DAISY Award For Extraordinary Nurses (DAISY Award).
Established in 1999 by the DAISY Foundation, The DAISY Award is a national recognition program that honors a deserving nurse each month or quarter, based on criteria that meets the hospital's mission and values as it relates to patient care. The award not only shines a light on their great clinical skills and leadership, it celebrates the extraordinary compassion nurses provide patients and families every day.
Recipients of The DAISY Award receive a:
Certificate in a handsome portfolio, proclaiming the recipient as an "Extraordinary Nurse"
DAISY Award pin (perfect for their ID badge)
Unique, hand-carved, serpentine stone sculpture from Zimbabwe, entitled "A Healer's Touch"
Spotlight page on the DAISY Foundation website that describes why they're being honored
Each winner's facility also receives a large banner that can be displayed for a month to celebrate the award and highlight the special role nurses play in the high-quality care that Memorial Healthcare System is known for.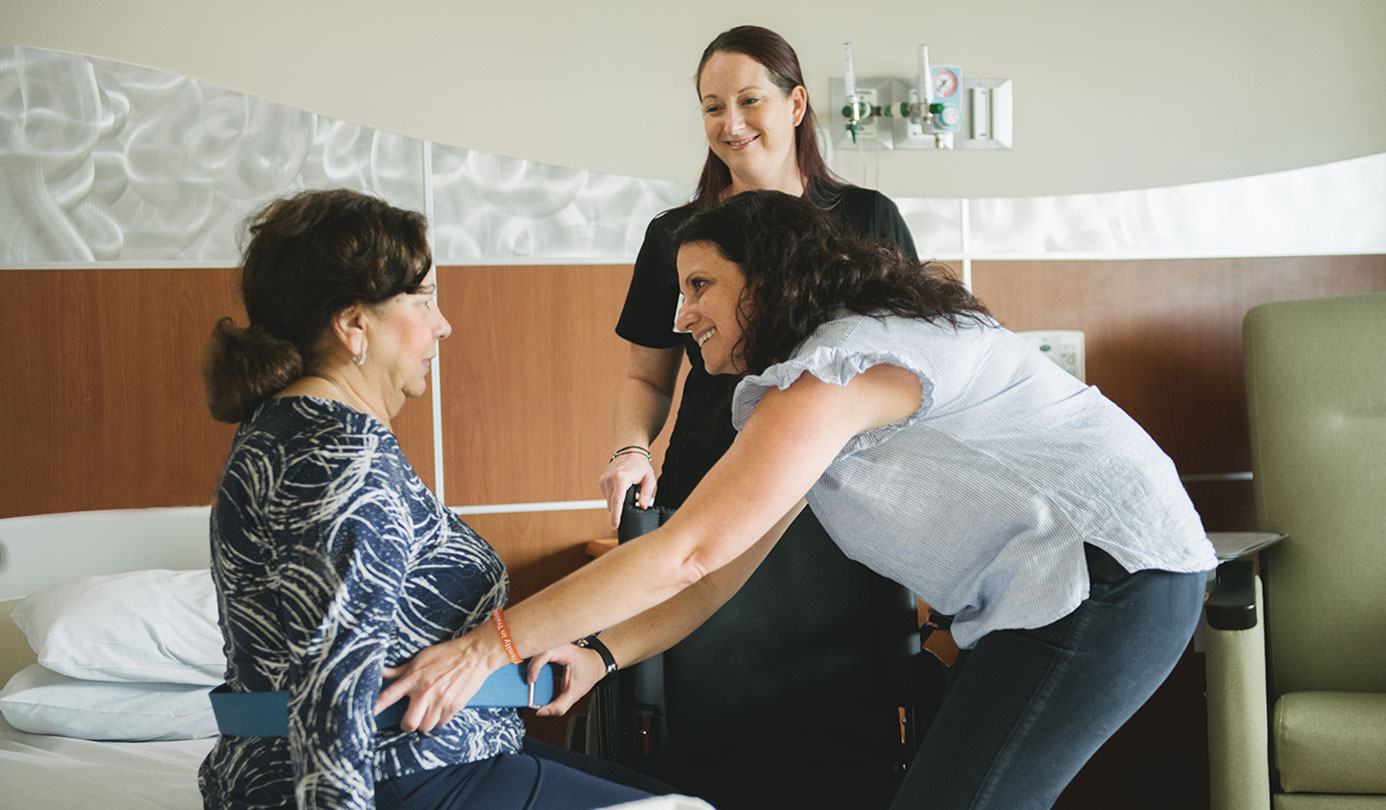 Patient and Family Centered Care
We treat patients and family members as partners in healthcare.
It matters to you. It matters to us.
Quality and Safety Data for Memorial Healthcare System
Our goal is to provide our patients with the information they need to make informed choices for themselves and their families.
View Quality and Safety
You have a Right to Know About Prices
We want to give you the information you need to make important healthcare decisions, including the costs of our services.
View Pricing
Take charge of your health and see what sets our care apart