SPRAVATO Antidepressant Treatment
Spravato is an FDA-approved nasal spray for the treatment of depression in adults who have not benefited from antidepressant medicines
Depression is a chronic mental health condition affecting approximately 1 in every 6 adults. An estimated 16 million American adults struggle with depression every year. The standard of care for depression is treatment with antidepressant medications, such as fluoxetine or citalopram.
However, in some cases, depression symptoms do not improve with antidepressant treatment. Persons who continue to experience symptoms of depression after trying at least two separate antidepressant medications at an appropriate dose for the recommended period of time may be considered to have Treatment Resistant Depression (TRD). In many cases, these individuals will have tried multiple oral antidepressants with little to no relief in their symptoms.
In 2019, the FDA approved a new type of antidepressant medication for the treatment of TRD — SPRAVATO™ (esketamine). Memorial Healthcare System's Esketamine Clinic is the first certified esketamine treatment center in South Florida.
What is SPRAVATO™ (Esketamine)?

Esketamine is an FDA-approved nasal spray medication approved for treatment of TRD and/or Major Depressive Disorder (MDD) with Suicidal Ideation (SI). Esketamine has been proven to reduce depression symptoms in patients with TRD, when used in combination with oral antidepressant therapy. Esketamine has the potential for dependence and/or addiction and therefore may not be appropriate in patients with a history of substance use disorder(s).
Patients must be referred to our Esketamine Clinic by their outpatient psychiatrist. Treatments are appointment-based and there is no walk-in availability.
What are the Requirements for Treatment?
Must have a diagnosis of TRD or MDD w/ SI
Must be taking at least one oral antidepressant medication
Must be engaged with a therapist, in either Cognitive Behavioral Therapy (CBT) or Dialectical Behavioral Therapy (DBT)
Additional Information
Our Esketamine Clinic only provides intranasal SPRAVATO™. TRD is not an FDA-approved indication for intravenous ketamine and is not provided under any circumstances through the SPRAVATO™ Clinic.
Because of the risks for sedation, dissociation, and abuse and misuse, esketamine can only be administered at health care settings certified in the FDA-mandated SPRAVATO™ Risk Evaluation and Mitigation Strategy (REMS) Program, such as the Esketamine Clinic at MRH.
The REMS Program requires patients be monitored for at least 2 hours following medication administration. Appointments typically take 2.5 to 3 hours.
Patients must have transportation provided to and from treatment by a family member, friend, or other means of transportation, as patients are not allowed to drive for the rest of the day following Esketamine administration.
Cost of treatment is dependent upon insurance. Many commercial insurances are accepted at the esketamine clinic, however, additional insurance authorization is often needed for approval of treatment.
SPRAVATO™ is not approved for patients with bipolar disorder or schizophrenia. If you have a diagnosis other than TRD, esketamine may not be right for you.
Location
Esketamine Clinic
Memorial Regional Hospital
Behavioral Health Department
3501 Johnson St. Hollywood, FL 33021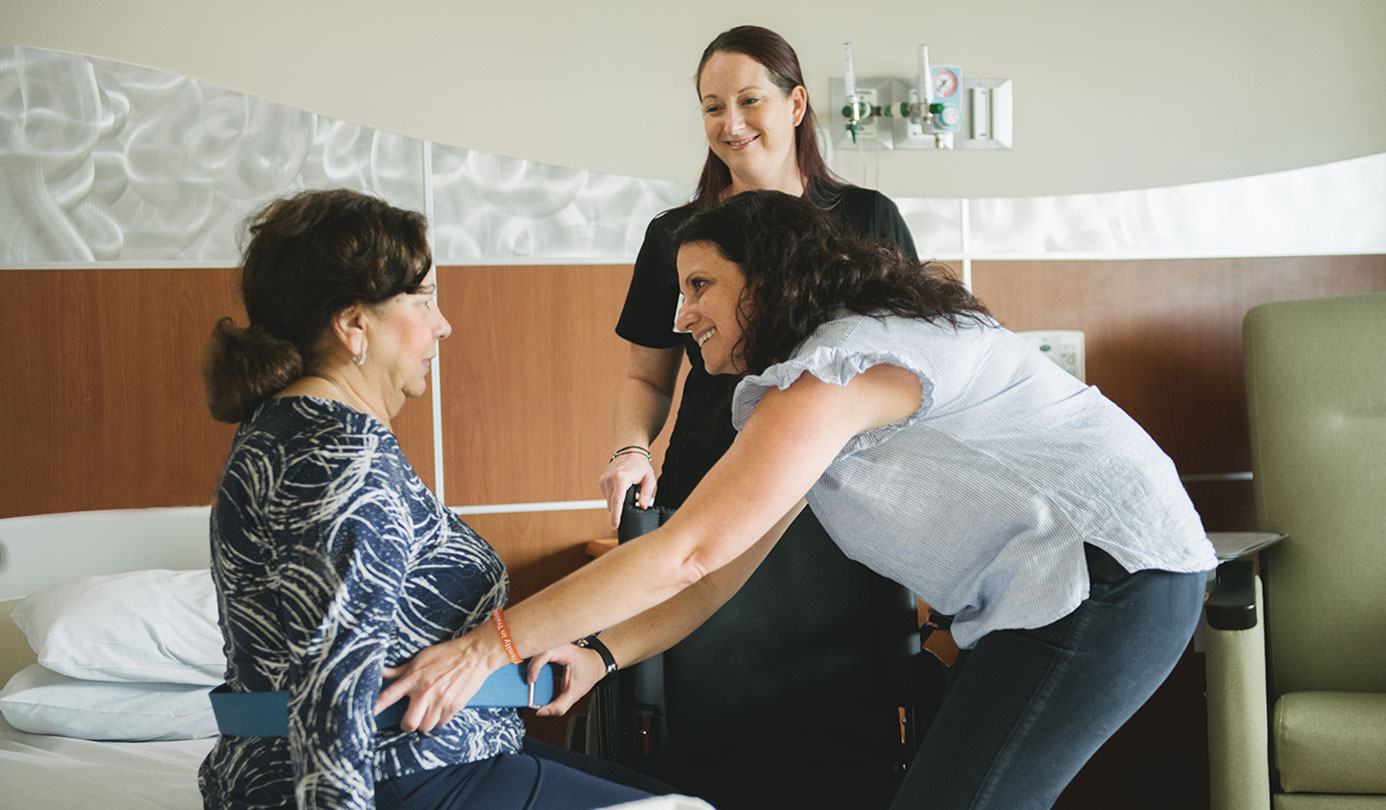 Patient and Family Centered Care
We treat patients and family members as partners in healthcare.
It matters to you. It matters to us.
Quality and Safety Data for Memorial Healthcare System
Our goal is to provide our patients with the information they need to make informed choices for themselves and their families.
View Quality and Safety
You have a Right to Know About Prices
We want to give you the information you need to make important healthcare decisions, including the costs of our services.
View Pricing