Managing a mental illness, mental health disorder and/or substance abuse problem can be difficult at times and may require inpatient psychiatric care.
We have created a safe and therapeutic environment at Memorial Regional Hospital for those who need immediate inpatient psychiatric treatment.
If you or a loved one (adult, child or adolescent) is experiencing a mental health or substance abuse crisis, we're here to help. Our psychiatric services include evaluation, stabilization and evidence-based treatment.
Our Inpatient Services
Our inpatient unit at Memorial Regional Hospital has 51 beds for adults. The unit is designed to provide crisis stabilization and treatment in a safe environment. Patients typically stay less than a week but the psychiatrist will determine when the patient is discharged.
Services and Treatments We Offer Include:
Biopsychosocial assessments
Crisis support and intervention
Discharge planning for next level of care
Lethality assessments
Mental health status exams
Parent education groups
Psychiatric evaluations
Therapeutic services (individual, family and group therapy)
Psychiatric stabilization
Psychiatric treatment
Substance abuse treatment
Visiting a Patient
Visiting Hours
Monday-Sunday: 1:30pm-2:30pm and 7:45pm-8:45pm
Visiting Guidelines
Please check with staff about what items can be brought into the unit. We encourage visitors to leave belongings at home because there is limited storage in the lobby.
Visitors and belongings are subject to search.
We welcome children age 14 and older who are accompanied by a parent or guardian.
Adult visitors are required to bring a photo ID.
Our Commitment to Safety
All of our inpatient behavioral health programs participate in reporting data outcomes through the Joint Commission. We also report core performance measures through the Hospital-Based Inpatient Psychiatric Services (HBIPS). The HBIPS core measure initiative, part of the Joint Commission accreditation process, is a major national leadership effort to improve quality, safety and performance of hospital-based inpatient psychiatric services.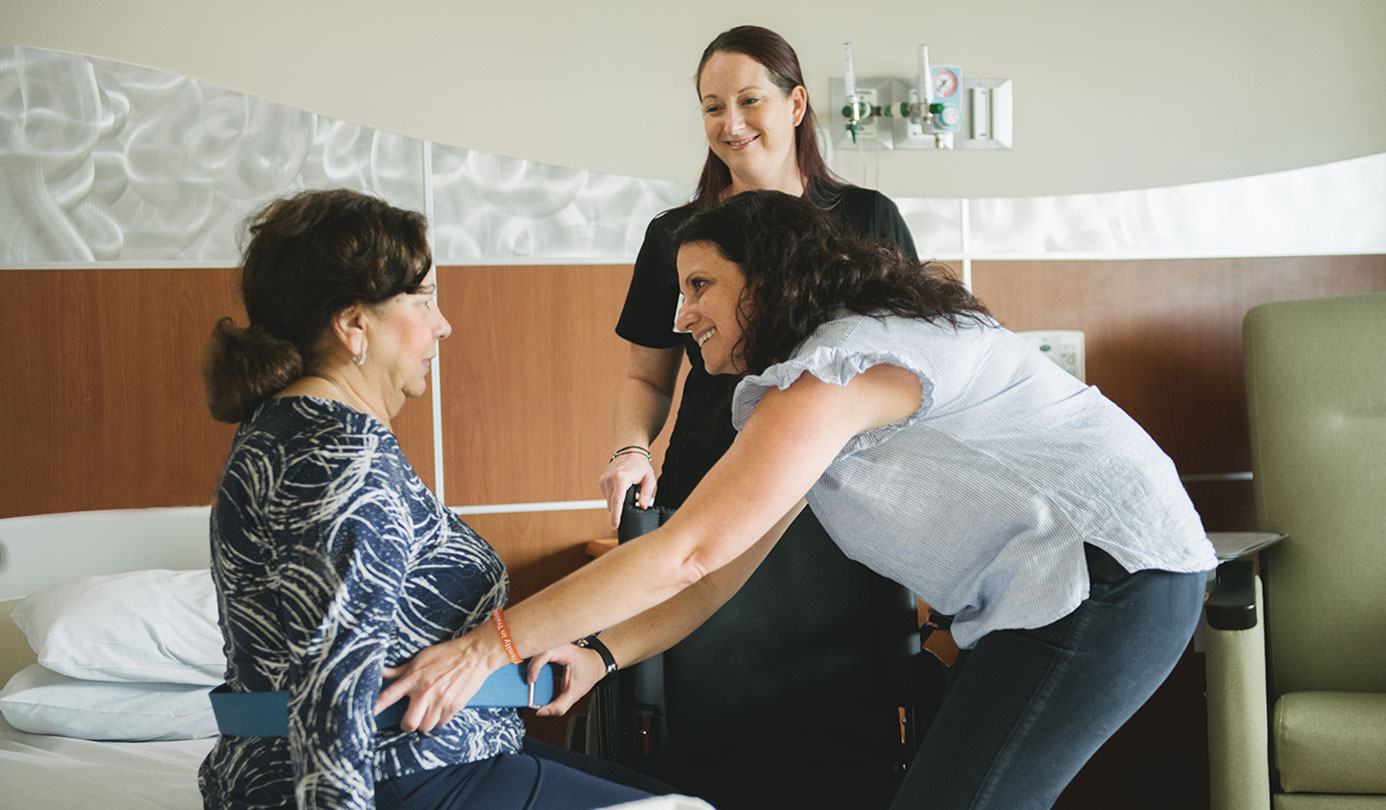 Patient and Family Centered Care
We treat patients and family members as partners in healthcare.
It matters to you. It matters to us.
Quality and Safety Data for Memorial Healthcare System
Our goal is to provide our patients with the information they need to make informed choices for themselves and their families.
View Quality and Safety
You have a Right to Know About Prices
We want to give you the information you need to make important healthcare decisions, including the costs of our services.
View Pricing