Childbirth During COVID-19
Safety Procedures for Mom and Baby
Your safety is our top priority at The Family Birthplace. Rest assured we have COVID-19 procedures in place to protect you and your baby.
If entering the hospital through the Emergency Department, you will be moved quickly through the process to the Family Birthplace.
Please check mhs.net/birthplace for any policy changes before coming to the hospital.
Where to Arrive for Delivery
Please use the following entrances when arriving for delivery:

Memorial Regional Hospital
Emergency Department entrance
For scheduled cesarean birth or inductions use the Outpatient Entrance from 5:30 am - 5 pm
Please use the Emergency Department entrance outside of these hours.

Memorial Hospital West
Main hospital entrance 6:00 am - 8:00 pm
Please use the Emergency Department entrance outside of these hours.

Memorial Hospital Miramar
Main hospital entrance 5:30 am - 9 pm
Please use the Emergency Department entrance outside of these hours.
How We Care for You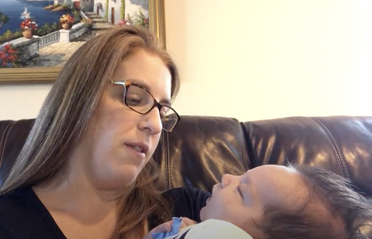 We use personal protective equipment and safety protocols, including:
Precautions above and beyond standard deliveries for healthy moms
Specialized staff with enhanced personal protective equipment care for moms who test COVID-19 positive
We can safely care for newborns whose mothers have, or potentially have, COVID-19, including:
Testing newborns for COVID-19
The use of a dedicated breast pump for safe breastfeeding
Throughout every step of your labor and delivery journey, we're well-prepared for a safe, memorable experience for you and your baby, and we look forward to caring for you.
Family Birthplace / Labor & Delivery Visiting Guidelines
Patients and their families determine who will be designated as the care partner. Care partners are individuals provided access 24 hours a day, 7 days a week. Please speak with a member of the patient's healthcare team to discuss sleeping arrangements for the care partner.

Because patient-directed visitation provides options that work best for patients and their family members, extended family members and visitors should check with the patient and/or care partner before arriving at the hospital.

At times, the healthcare team might ask family members or visitors to step out of the room. This could occur for a number of reasons, including for the patient's privacy and safety. Space limitations or healthcare needs may require that the number of visitors be limited during the patient's stay.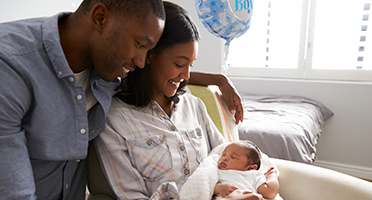 Visitors and sibling visitation hours vary. Please contact the care partner or The Family Birthplace for more information. Visitors must present a photo ID, and minor siblings must be accompanied by an adult.

We understand that the birth of a baby is an exciting time, and families may desire to capture this special occasion. We encourage taking still photos because video recording and live video calls can be distracting to the mom and the healthcare team. We will be happy to let you know when it is a good time to start recording. Our healthcare providers will decide if they wish to take part in the pictures or help take photos of you and your family. Special arrangements can be made with the expressed consent of all parties.
What to Pack for the Hospital
We are excited that you have chosen to have your baby at Memorial Family Birthplace. To make your stay more comfortable, please bring these items with you to the hospital:
Items for mom
Identification (driver's license and insurance card)
Lip balm
Robe and slippers for walking during labor
Socks and undergarments
Nightgowns/pajamas (for after delivery)
Hair ties, if needed
Toiletries
Hair dryer
Loose-fitting clothing to wear home
Aromatherapy diffuser and essential oils
Relaxation podcast and/or music playlist
Bluetooth speaker
Items for support person
Photo Identification
Change of clothes
Sweater
Toiletries
Snacks to limit the need for trips outside the hospital
Items for baby
Name and phone number of pediatrician
Clothes (washed, no fabric softener)
Onesies
Sleepers
Hats
Socks
Wearable blanket
No mittens
Car seat (installed)
Travel wipes if desired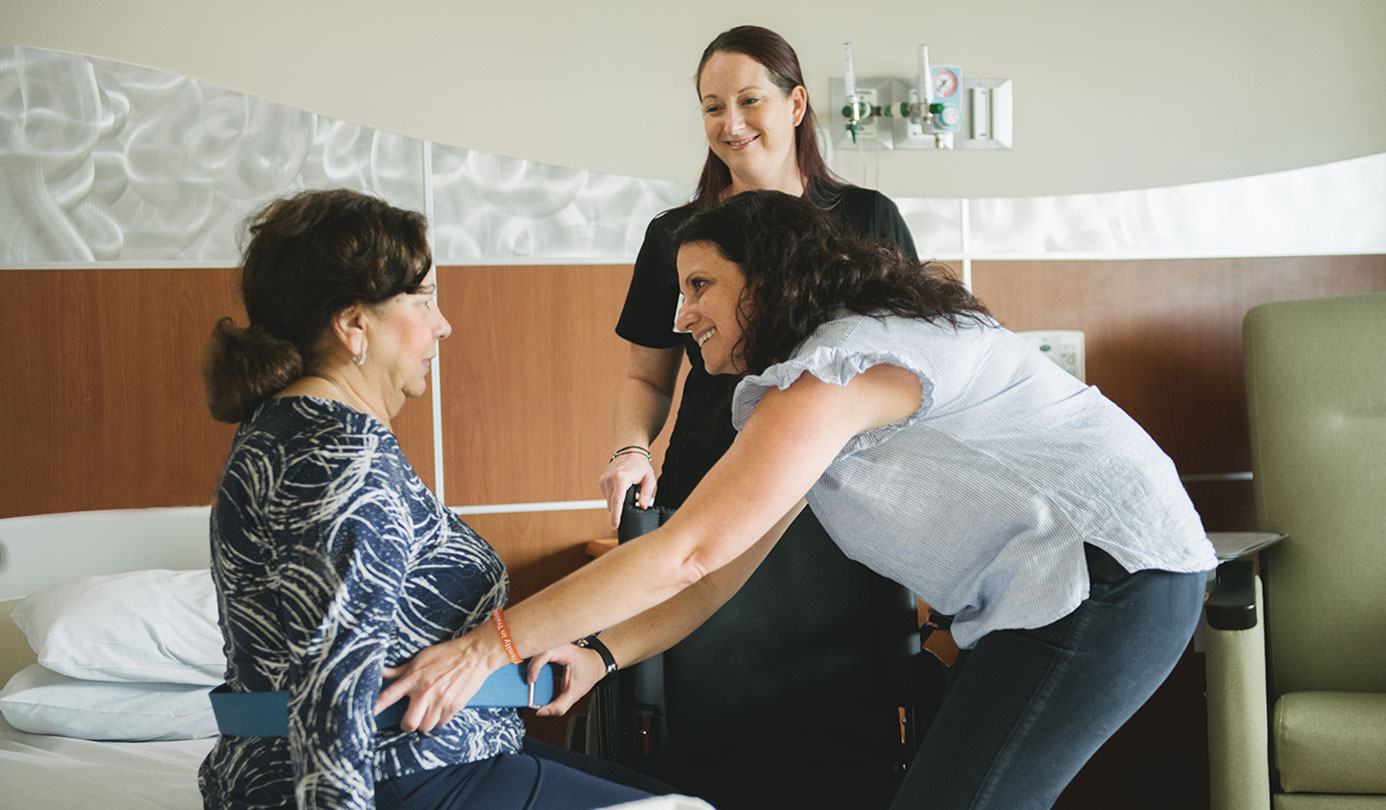 Patient and Family Centered Care
We treat patients and family members as partners in healthcare.
It matters to you. It matters to us.
Quality and Safety Data for Memorial Healthcare System
Our goal is to provide our patients with the information they need to make informed choices for themselves and their families.
View Quality and Safety
You have a Right to Know About Prices
We want to give you the information you need to make important healthcare decisions, including the costs of our services.
View Pricing