Vaginal Birth After Cesarean (VBAC)
Learn more about vaginal birth after cesarean (VBAC) at Memorial Family Birthplace
At Memorial Family Birthplace, patient education is a priority for our labor and delivery team. We want our pregnant moms to feel empowered to make the delivery choice that best fits their wishes.

During your prenatal appointments, we are here to discuss the pros and cons of cesarean, vaginal, and vaginal birth after cesarean (VBAC) deliveries to help you prepare to welcome your little one into your family.

All three hospital locations support vaginal, cesarean and VBAC deliveries for our laboring moms. Our primary goal is a safe delivery for you and your baby. For any questions or concerns, please reach out to your physician's office or one of our three Memorial Family Birthplace locations:
What is a VBAC?
A VBAC – known as vaginal birth after cesarean – is a delivery option for moms who have previously had a cesarean birth. Not everyone is a VBAC candidate, especially if you have a known placenta previa, placenta accreta or uterine complication. Additional factors like a multiples pregnancy or previous unsuccessful VBAC will also be taken into consideration.

If you are cleared by your doctor to try a VBAC delivery, our team at Memorial is here to offer education, support and encouragement, every step of the way.


What are the benefits of a VBAC?
Mothers who successfully have a VBAC delivery often report a faster recovery, less pain and lower complication risk. VBAC patients are also typically discharged from the hospital sooner and return to regular daily activities more quickly.

According to the Centers for Disease Control and Prevention, women who have a VBAC delivery are also less likely to experience birth-related morbidities, including:
Blood transfusions
Ruptured uterus
Unplanned hysterectomy
Unplanned admission to the Intensive Care Unit (ICU)
Who is a good candidate for a VBAC?
You and your doctor will determine if you are a good candidate, but these are some factors to consider for a successful VBAC:
A previous low-transverse (horizontal) c-section delivery
Successful previous vaginal delivery (including VBAC)
Younger than 35 years old
Not overweight or obese
No other uterine scars or previous rupture
Availability of physicians for emergency care
Who is not a good candidate for a VBAC?
If any of the following factors apply to you, your doctor will not recommend a VBAC:
Advanced maternal age
History of pregnancy complications like preeclampsia
How your labor and delivery typically progresses
Pregnancy history
Previous delivery within 18 months
All three of our Memorial Family Birthplace locations have an OB-GYN on staff 24 hours a day, seven days a week, to ensure the correct level of care for a VBAC delivery.


Talking to your doctor about a VBAC
Our entire team is here to support you throughout your pregnancy, labor, delivery and postpartum care.

If you've previously delivered via cesarean and would like to try VBAC for your current pregnancy, we encourage you to have that conversation with your physician early in your pregnancy. Our team will make a note of your wishes and continue to monitor your progress throughout your pregnancy, evaluating at each appointment if VBAC remains the safest option for both you and baby.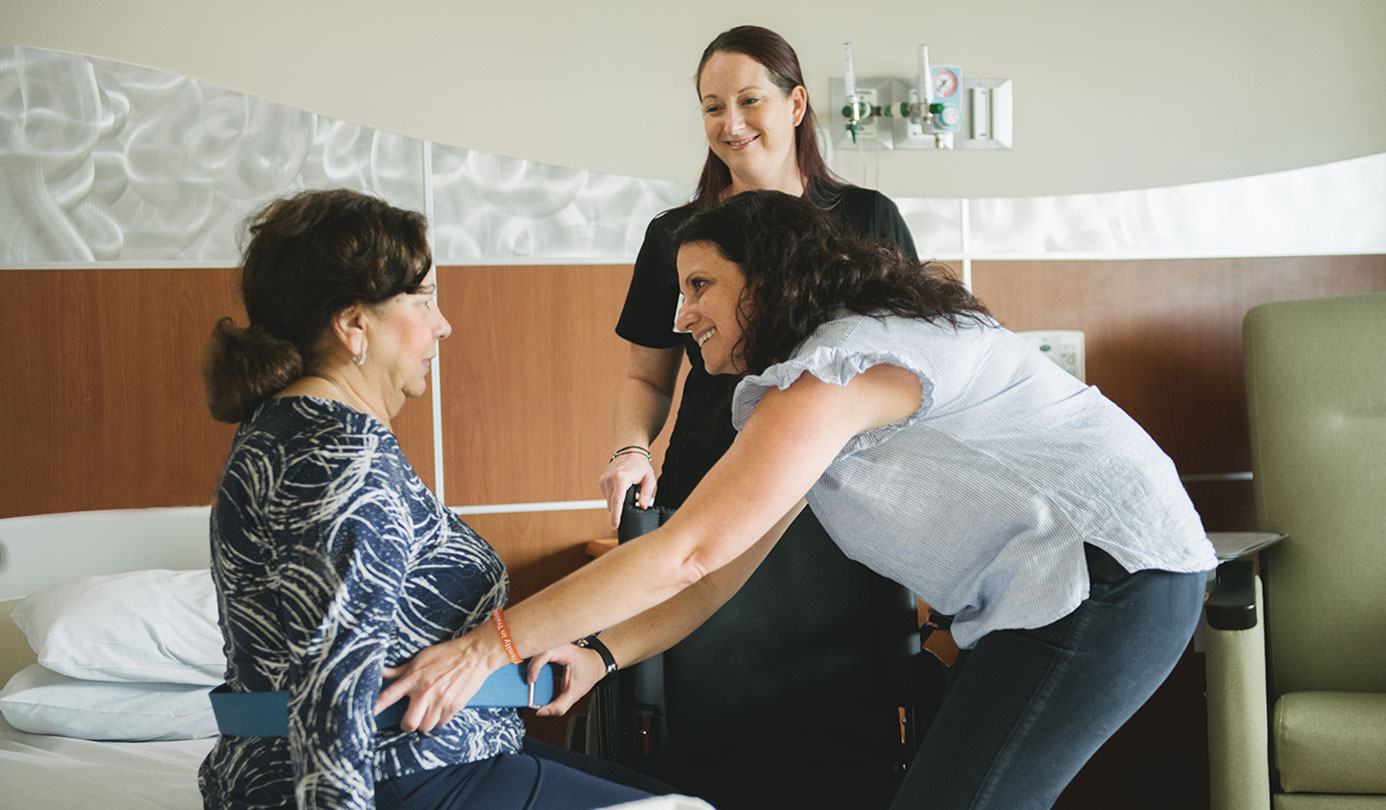 Patient and Family Centered Care
We treat patients and family members as partners in healthcare.
Take charge of your health and see what sets our care apart