Memorial Regional Hospital Family Birthplace
Remodeling Notice
We're enhancing and upgrading our entire 4th floor to be dedicated for maternity services over the next year to provide a more modern and comfortable birth experiences. While remodeling takes place, no construction will take place around moms and babies, all rooms continue to be private, and our expert Mother/Baby Nurses will continue to provide the same outstanding care.
Memorial Regional Hospital
3501 Johnson Street
Hollywood, Florida 33021
The Dr. Henry D. Perry Family Birthplace at Memorial Regional Hospital is pleased to provide our families with a comfortable labor and delivery experience to welcome your newest little family member.
Once your little one has arrived, you both will be moved to one of our postpartum suites with a TV, free WiFi, in-room dinette set, private bath and a sleeper sofa for your partner. We also have dedicated antepartum suites for our pregnant moms who require close monitoring prior to giving birth.

Our hospital has:
Private labor/delivery/recovery (LDR) suites
OB operating rooms
Postpartum recovery suites
Cesarean section rooms
Antepartum suites
Level IV NICU rooms
Parking and Visiting
Parking and Hospital Entrance
Delivering moms should use the Emergency Department entrance.
For scheduled cesarean birth or inductions, please use the Outpatient Entrance from 5:30 am - 5 pm (and the Emergency Department entrance outside of those hours).
Complimentary valet parking is available from 8 am - 10 pm at the main entrance and 24 hours at the ER.
Visitor Policy
Please see the Visitors page for the latest updates and more information on how Memorial is working to keep our patients, families and visitors safe.
Maternity Orientation at Memorial Regional Hospital Family Birthplace
Mothers-to-be and their partners are invited to register for a hybrid maternity orientation of the Family Birthplace at Memorial Regional Hospital.
Even simple questions like "where should we park?" and "what hospital doors should we come through?" are essential to know as you prepare for your little one's arrival. These tours are designed to help answer questions on the ins and outs of labor and delivery.
You can also watch the virtual tour and orientation videos on this page to become more familiar with our amenities and what to expect during your stay.

Tour the Family Birthplace at Memorial Regional Hospital
Maternity Education
Maternity Classes
Our team is excited to introduce hybrid (in-person and virtual) maternity classes taught by our Memorial Family Birthplace educators.
You may register for any class, regardless of which Family Birthplace location you choose for the birth of your baby.­
Some classes are offered in Spanish / Ciertas clases también se ofrecen en español.
Pregnancy app
We encourage you to register for our free Memorial Family Birthplace Pregnancy App, an online pregnancy resource center designed to educate expectant moms about prenatal care, labor and delivery, breastfeeding, and postpartum care for you and your newborn.
Features, Services, and Resources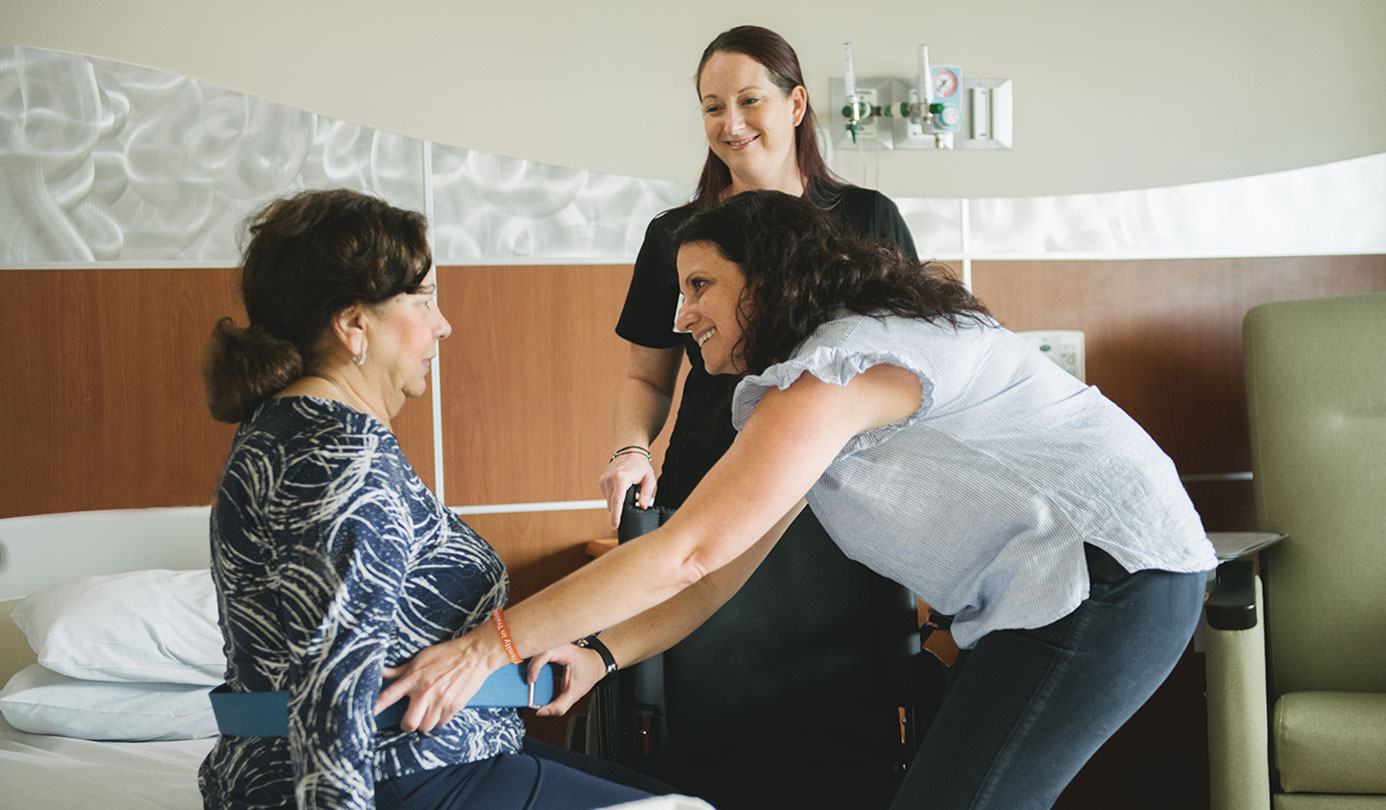 Patient and Family Centered Care
We treat patients and family members as partners in healthcare.
It matters to you. It matters to us.
Quality and Safety Data for Memorial Healthcare System
Our goal is to provide our patients with the information they need to make informed choices for themselves and their families.
View Quality and Safety
You have a Right to Know About Prices
We want to give you the information you need to make important healthcare decisions, including the costs of our services.
View Pricing
Take charge of your health and see what sets our care apart