Care After Your Baby Arrives
Learn about the comprehensive postpartum care services offered at Memorial Family Birthplace.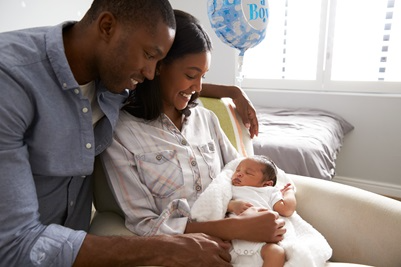 At Memorial Family Birthplace, we know you've spent months preparing for your little one's arrival. We are here for you during each part of your labor, delivery and postpartum care. After your baby is born, you will both be cared for by our labor and delivery team for the first few hours following delivery.

If you had a cesarean (C-section) delivery, you and your little one will stay in recovery for a few hours before being transferred to the postpartum unit.
Vaginal delivery moms typically remain in their labor and delivery suite with their baby until you are ready to be moved to the postpartum floor.

Our team encourages skin-to-skin contact between mom and baby immediately following birth and breastfeeding within the first few minutes.
What to Expect: Postpartum Services
At Memorial Family Birthplace, we want your baby's birth and those first few days together to be magical. Our dedicated postpartum unit offers specialized nursing care for both moms and newborns. We provide breastfeeding and lactation assistance, pain management and supportive newborn care to help you heal from delivery and focus on the most important thing: bonding with your little one.
Rooming-in With Moms and Babies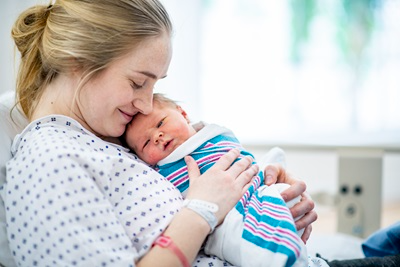 We promote rooming-in with your baby because it helps establish a strong breastfeeding connection and enables our new parents to care for their little one. Our postpartum nursing team will check on you and the baby every four hours – sooner if you need assistance with anything from breastfeeding to diaper changing. We encourage skin-to-skin as much as possible to help regulate your baby's temperature and blood sugars. Skin-to-skin also benefits breastfeeding as your baby gets used to your comforting smell.
Your Baby's First Bath
A milestone for your baby is their first bath – and you will be a part of this special occasion. Baby's first bath occurs twelve hours after birth to promote extra bonding time and decrease any stress your little one might be feeling. The vernix from delivery is also a skin protectant, soaking into their skin and regulating their temperature. We help you make your baby's first bath an unforgettable moment between parents and their little one.
Safety is a Priority
We use the HUGS tag system and each baby is given a unique identification code. Mom and her partner will have matching bracelets with their baby's ID number, which our nurses will routinely check. If the baby gets too close to the doors, the system activates and locks down the entire floor.
Before You Go Home
Moms and babies typically stay in the hospital for at least 48 hours following a C-section and 36 hours following a vaginal delivery.

To meet discharge criteria, you must be able to pass gas, walk, comfortably move around and have your physician clear you to go home. Your little one will also be examined by their pediatrician and undergo their newborn screening before being discharged.
Newborn Screening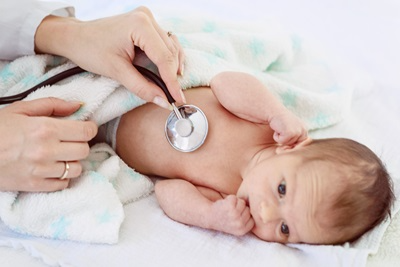 Newborn screenings are mandatory in Florida and help us get a comprehensive health assessment of your little one. Newborn screenings help to identify potential heart issues like diseases or heart conditions. At Memorial, the following newborn screenings are performed within the first 24 hours of your baby's arrival:
Bloodwork (heel stick on your baby's foot)
Pulse-ox to check your baby's oxygen saturation
Hearing screening
Our nursing team will also perform a 36-hour bilirubin test to check your baby's bilirubin levels. High bilirubin levels indicate jaundice, which is common in babies.

If treatment is needed, Memorial offers light therapy which helps to resolve most bilirubin issues quickly.


Postpartum Screening
At 24 hours post-delivery, our team will perform a postpartum screening on moms. It's a ten-question series that touches on how the mom is feeling emotionally in the last seven days. Your mental health is just as important as your physical health – and at Memorial, we are here for you.

Our postpartum questionnaire helps us get a baseline for how you are feeling, and if you need a little extra support, we have those resources already in place for you. Options range from a social worker to psychologist to support groups and Telehealth visits with a counselor – whatever you need, we are here to support you.


Postpartum Discharge Class
Each day, our postpartum nurses offer a discharge education class for our new moms that are ready to go home. Our team provides helpful instructions on car seat safety, safe sleeping, infant care and postpartum signs of concern. All moms are encouraged to attend this brief but information-packed class – even if this is your fourth baby.

Memorial also provides a special Baby News book full of helpful tips and tricks for those first few days at home. Baby News comes in multiple languages and touches on infant health and safety, circumcision care, family support, breastfeeding and postpartum care for mom.
Memorial is Here for You After Your Baby is Born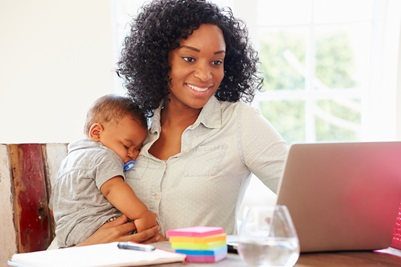 We are thrilled to be a part of your baby's arrival and the unforgettable first few days. During this special time, we are here for you and encourage our new parents to take advantage of our knowledge and expertise.
Our Internationally Board-Certified Lactation Consultants (IBCLC) team will help you troubleshoot any breastfeeding issues or concerns, and our skilled postpartum nursing team will help answer all of your questions. We'll also give you hands-on training for the best way to change diapers, swaddle and bathe your little one.
For parents-to-be who are excitedly anticipating your baby's arrival, we encourage you to attend our virtual maternity classes, including video tours of the Family Birthplace, what to expect during labor and delivery, Lamaze and prenatal yoga, breastfeeding 101 and much more.

For more information, please contact any of our three convenient locations.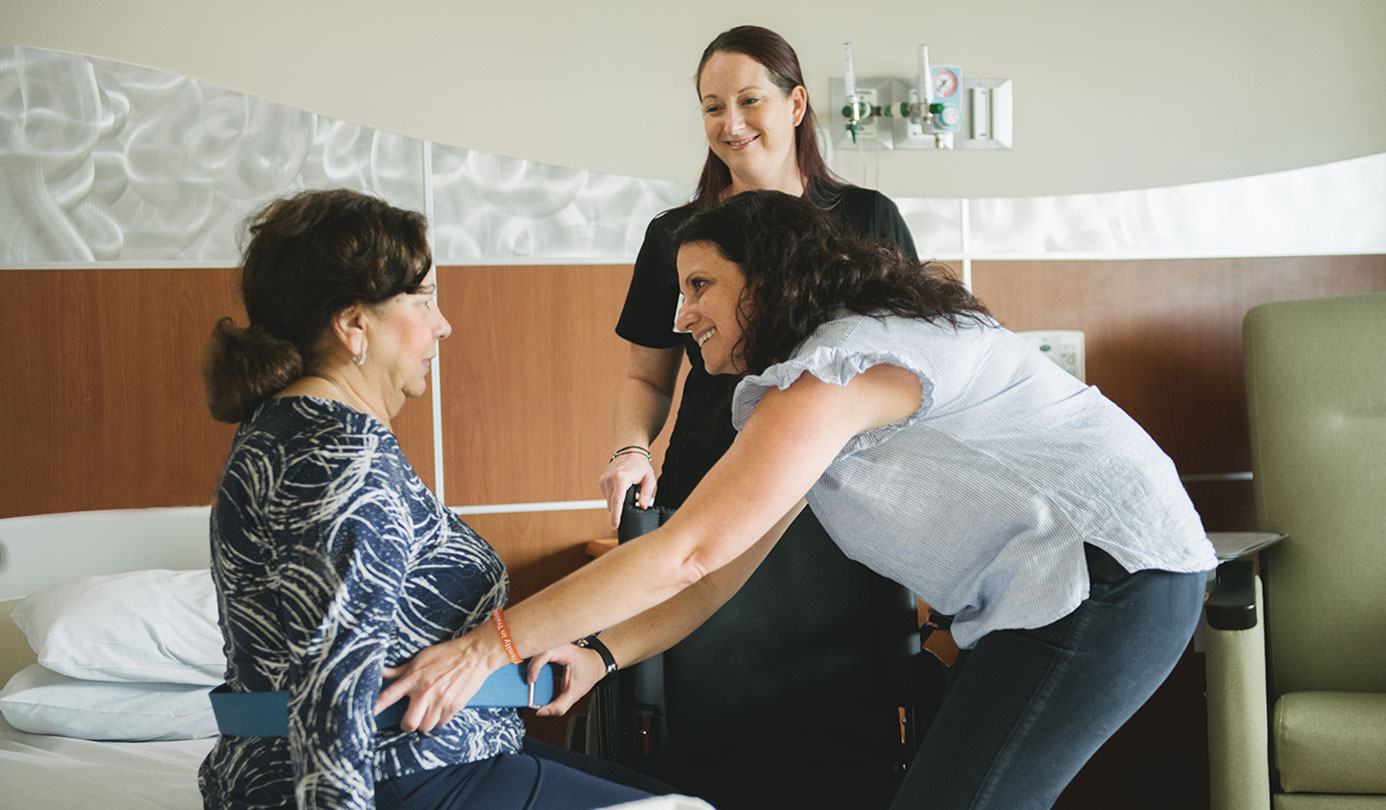 Patient and Family Centered Care
We treat patients and family members as partners in healthcare.
It matters to you. It matters to us.
Quality and Safety Data for Memorial Healthcare System
Our goal is to provide our patients with the information they need to make informed choices for themselves and their families.
View Quality and Safety
You have a Right to Know About Prices
We want to give you the information you need to make important healthcare decisions, including the costs of our services.
View Pricing
Take charge of your health and see what sets our care apart