Mediastinal Disease Diagnosis and Treatment
We offer minimally invasive and advanced procedures to treat mediastinal disease
Memorial Healthcare System's thoracic surgeons are specially trained and certified to diagnose and treat mediastinal disease. We offer specialized, technologically advanced surgeries to treat these rare, often complex conditions.
Call to schedule an appointment with one of our thoracic surgeons:
954-265-1125
Mediastinal Disease Care: Why Choose Memorial Healthcare System?
When you come to Memorial for mediastinal disease, you'll find:
Expert surgeons: Our board-certified thoracic surgeons have specialized training and experience in mediastinal disease. We are experts in the rare conditions that affect the mediastinum and thymus (part of your lymphatic system).
Prompt and accurate diagnosis and treatment: We see you quickly and perform advanced diagnostic testing in-house. This means you can start treatment for mediastinal disease as soon as possible. Because our surgical team is dedicated to patients with thoracic conditions, you don't wait in line behind patients needing other types of surgery.
Patient- and family-centered care: At Memorial, we focus on you and your family. We offer minimally invasive treatment options whenever possible to help you recover faster. We also offer many supportive services to help you manage your condition. Examples include integrative medicine experts, sleep therapists, palliative care, support groups, social workers and pharmacists specializing in thoracic conditions.
Multidisciplinary team: Mediastinal tumors may be benign or cancerous. Depending on diagnostic test results, we build a team based on your needs. Your team may include oncologists at Memorial Cancer Institute, pulmonologists, neurologists, radiologists and other specialists.
Patient trust: We consistently receive excellent reviews from patients, who appreciate our compassion and guidance as they navigate diagnosis and treatment.
Mediastinal Disease Tests We Offer
Perhaps you have symptoms of possible mediastinal disease, or a test revealed a problem. Memorial's thoracic team has advanced technology to accurately assess chest cavity structures. We perform all diagnostic testing on-site for your convenience and prompt results.
Diagnosing mediastinal conditions might include a combination of the following tests:
Mediastinal Surgery
Most mediastinal conditions eventually require surgery, depending on the size, location and cause of the problem. Our board-certified, fellowship-trained thoracic surgeons carefully review all test results and recommend next steps. We take time to explain our recommendations and answer all your questions.
We offer the following mediastinal procedures:
Mediastinoscopy
This minimally invasive diagnostic procedure is used to take a tissue sample from lymph nodes.
Thymectomy
This surgery removes the thymus gland. For patients with myasthenia gravis, removing the thymus gland can help reduce symptoms. If you have a thymus gland tumor, removing it usually cures the condition.
Sternotomy
This procedure cuts through the breastbone to access the mediastinum. We use this more invasive approach only when necessary.
Whenever possible, we use robotic-assisted surgery or video-assisted thoracoscopic surgery (VATS). These approaches have several benefits:
Faster recovery time and return to everyday activities
Fewer and smaller incisions, which means less scarring and lower risk of infection
Less pain and blood loss
Shorter hospitalization
Your treatment may also involve antibiotics to treat infection or chemotherapy or radiation to shrink a tumor. We work closely with Memorial's multidisciplinary team to include surgery as part of a comprehensive plan.
It matters to you. It matters to us.
Quality and Safety Data for Memorial Healthcare System
Our goal is to provide our patients with the information they need to make informed choices for themselves and their families.
View Quality and Safety
You have a Right to Know About Prices
We want to give you the information you need to make important healthcare decisions, including the costs of our services.
View Pricing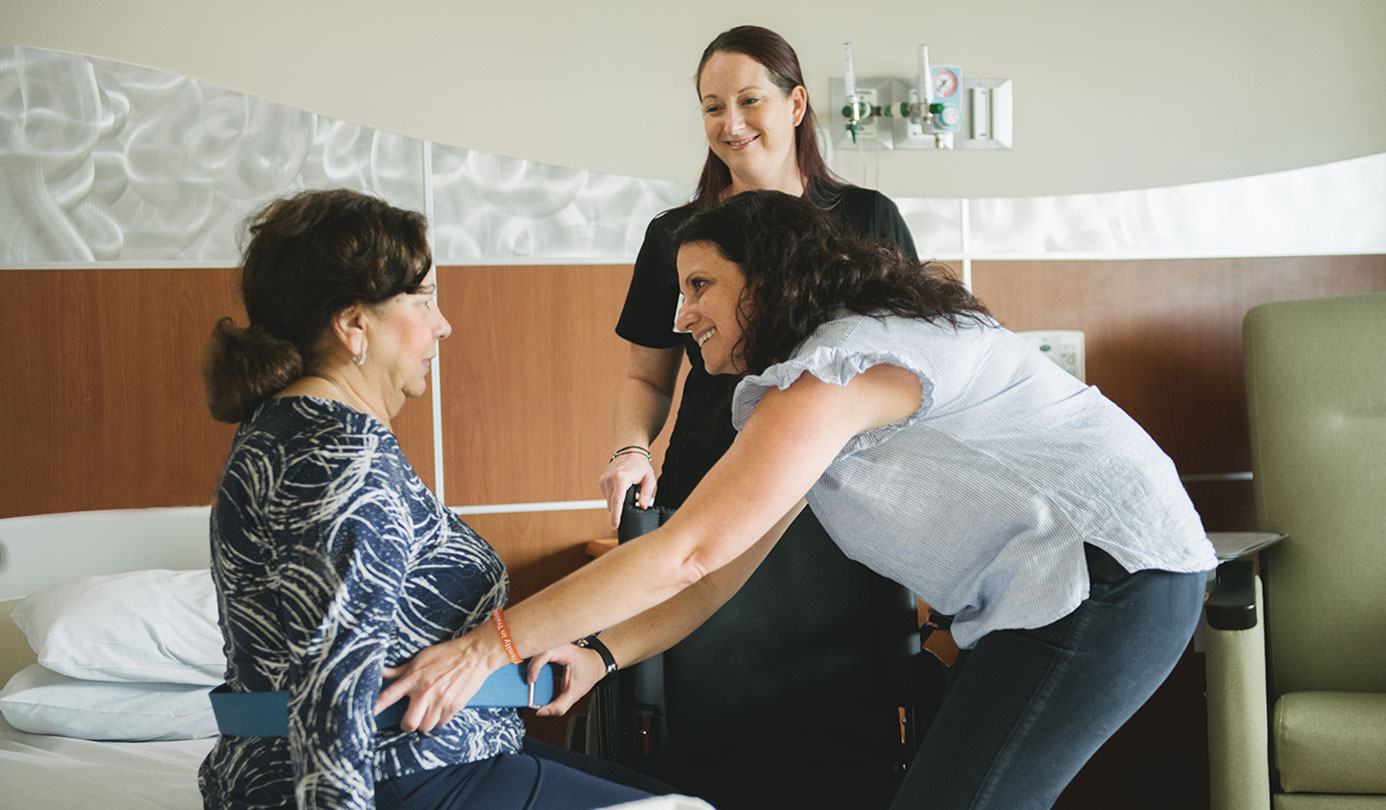 Patient and Family Centered Care
We treat patients and family members as partners in healthcare.