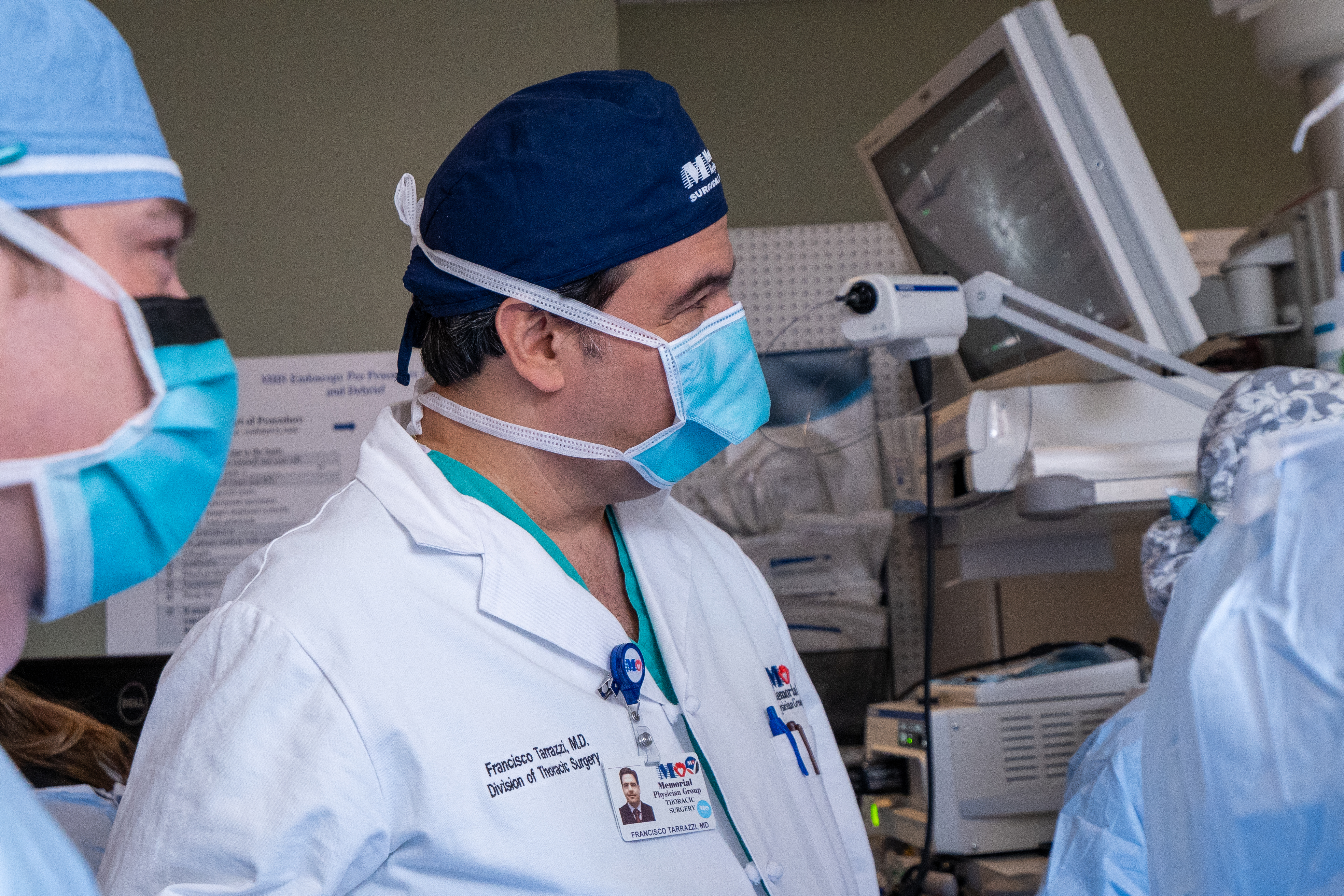 Esophageal Diagnosis and Treatment
Our thoracic surgeons offer advanced procedures to improve your quality of life.
Memorial Healthcare System's thoracic surgeons are specially trained and certified to diagnose and treat esophageal conditions. We offer several procedures to remove diseased tissue and relieve your symptoms.
Esophageal Disorders Care: Why Choose Memorial Healthcare System?
When you come to Memorial for care of an esophageal disorder, you'll find:
Expert team: Our board-certified thoracic surgeons have specialized training and experience in esophageal disease. We diagnose and treat patients with simple to complex problems in the esophagus.
Prompt and accurate diagnosis: Earlier treatment is more effective against some forms of esophageal disease. We see you quickly and perform advanced diagnostic testing. This means you can get a diagnosis, start treatment and relieve symptoms as soon as possible.
Multiple surgical options: We offer the latest surgical treatments, including options not available elsewhere. If you need surgery, our doctors perform procedures to repair or open the esophagus or to remove diseased tissue. We recommend minimally invasive techniques, including advanced endoscopic procedures, whenever possible to reduce pain and expedite recovery.
Comprehensive treatment: At Memorial, you have access to a variety of supportive services that help relieve symptoms and improve your health. Services include a special type of therapy that helps you swallow and speak, as well as nutritionists who can help you feel better through diet. Your team also may include integrative medicine experts, sleep therapists, palliative care, support groups, social workers, and pharmacists specializing in thoracic conditions.
Multispecialty care: People with esophageal conditions sometimes need support from other medical specialists. We work closely with experts throughout the Memorial system to ensure you receive high-quality, effective, whole-person care. Your team might include gastroenterologists; radiologists; ear, nose and throat (ENT) physicians; and other specialists.
Esophageal Tests We Offer
Esophageal disorders can interfere with your ability to enjoy life and may result in serious health problems. Many of these conditions are misdiagnosed or diagnosed late, affecting your quality of life. Accurate and early assessment and treatment are essential.
Our team listens closely to understand your symptoms and their impact on your life. We ask detailed questions to explore the reasons for your symptoms and understand your overall health.These tests are used to diagnose a wide variety of esophageal disorders, including gastroesophageal reflux disease (GERD), hiatal hernia, achalasia and cancer. We conduct the tests at our fully equipped on-site endoscopy suite, so you don't have to travel for various appointments.
We offer the following advanced methods to diagnose the cause of swallowing problems:
Esophageal Treatments
Memorial offers a range of effective procedures, including several that aren't available elsewhere in our region.
Our surgical options for esophageal disorders include:
Some procedures can be performed using robotic-assisted or video-assisted thoracoscopic surgery (VATS). These approaches have several benefits:
Faster recovery time and return to everyday activities
Fewer and smaller incisions, which means less scarring and lower risk of infection
Less pain
Less blood loss
Shorter hospitalization
It matters to you. It matters to us.
Quality and Safety Data for Memorial Healthcare System
Our goal is to provide our patients with the information they need to make informed choices for themselves and their families.
View Quality and Safety
You have a Right to Know About Prices
We want to give you the information you need to make important healthcare decisions, including the costs of our services.
View Pricing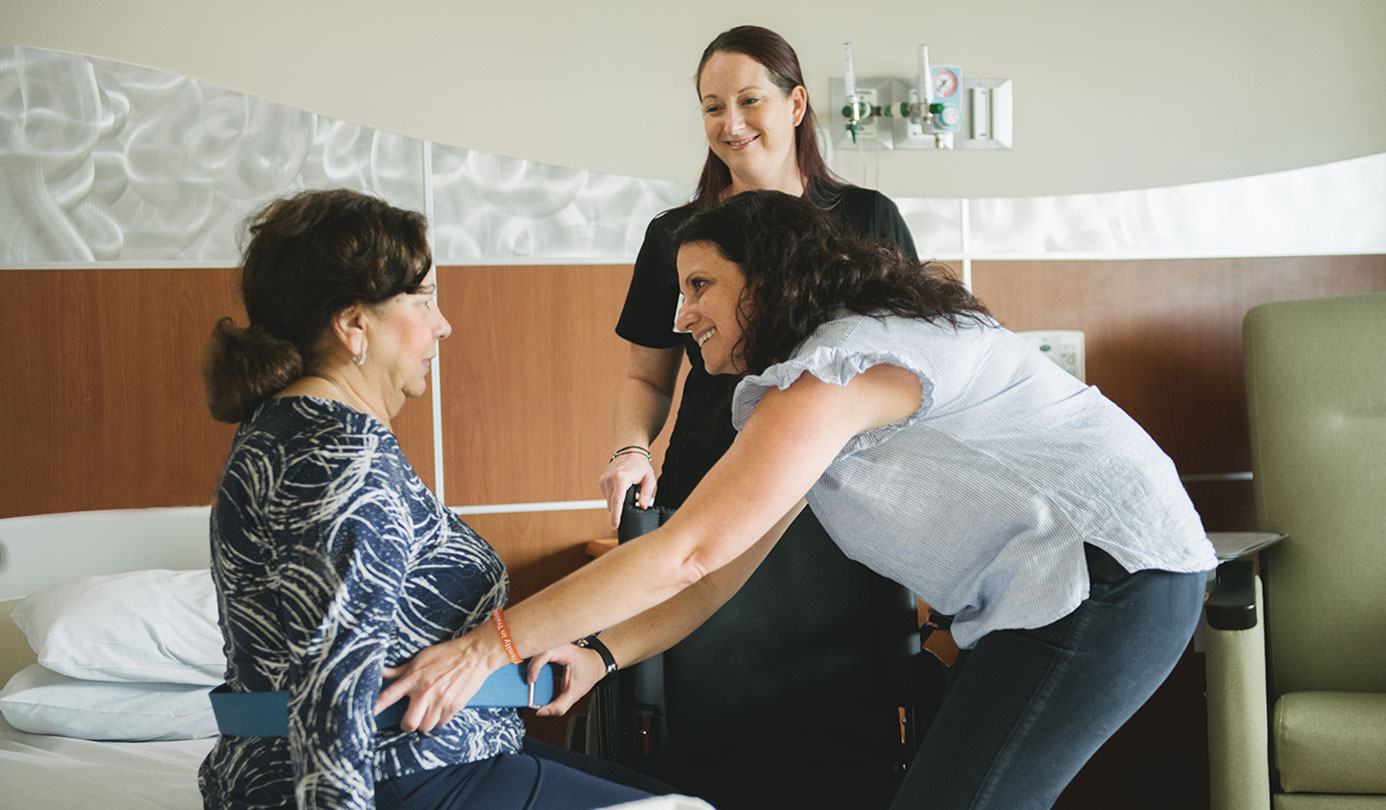 Patient and Family Centered Care
We treat patients and family members as partners in healthcare.