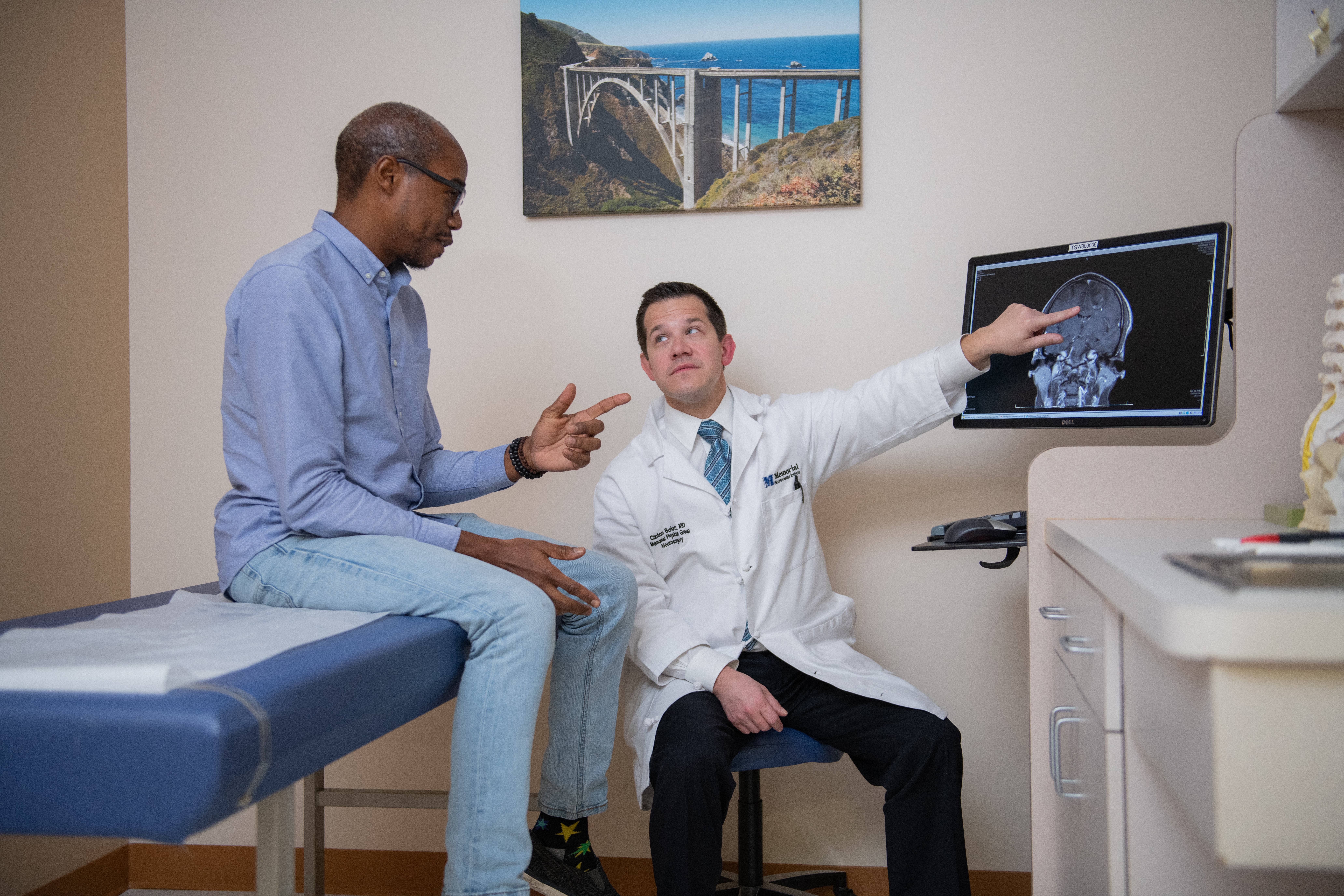 Brain Tumors
We offer comprehensive diagnosis and treatment for patients with brain tumors as well as head and neck tumors located on the face or nose.
When a patient is diagnosed with a brain tumor, whether cancerous or non-cancerous, our goal is to remove it while minimizing any effects on your quality of life. Our specialists collaborate to develop individualized treatment plans for every patient with a brain tumor.
Typically, we remove brain tumors using surgery or radiation. We may also use an innovative technique called an awake craniotomy, where the patient stays awake during surgery.
Brain Tumor Care: Why Choose Memorial Healthcare System?
At our facilities, you will find:
Collaboration on brain tumor treatment
Data shows that patients whose treatment involves a variety of specialists experience better outcomes. That's why we conduct a monthly meeting called a tumor board to discuss all our patients who have brain tumors.
During this meeting, a team of highly skilled specialists determine the best treatment plan for each of our patients. This multidisciplinary tumor board includes:
Neurosurgeons: Specialists who treat injuries or diseases of the brain, spine or related nerves.
Oncologists: Specialists who treat cancer and provides medical care for a person diagnosed with cancer.
Pathologists: Specialists who diagnosis and manage human disease.
Radiation oncologists: Specialists who use radiation therapy to shrink cancerous tumors.
Brain Tumors Overview
Brain tumors are abnormal growths of cells within the brain or skull. If they start in the brain, they are called primary tumors. If they grow when cancer from somewhere else in the body, such as the breast or lung, moves to the brain, then they are called metastatic tumors.
Even if a brain tumor is not cancerous, it can press on surrounding tissue and cause issues, such as trouble speaking, remembering or moving. Especially if the tumor is in a part of the brain that's responsible for movement or speech, it's important to remove it.
Doctors don't know exactly what causes a primary brain tumor. Sometimes the growths, especially when they're small, don't cause noticeable symptoms. As brain tumors get bigger, some people can experience:
Headaches, especially ones that are worse after waking up
Dizziness and balance difficulties
Nausea or vomiting
Speech or memory problems
Sudden seizures
Brain Tumor Care: What to Expect
Brain tumor surgery can be done with a minimally invasive approach depending on the tumor and location.
Patients experience significant benefits from minimally invasive surgery, including:
Smaller incisions
Less blood loss
Faster recovery
Reduced pain
If a tumor is particularly close to a part of the brain responsible for an important function, your physician may recommend an awake craniotomy. During this procedure, our team of neurologists and neurosurgeons use a process called motor and language mapping.
Before they remove the tumor, they test the area of the brain near it for critical movement or speech abilities. This might involve electrically stimulating specific areas of the brain while asking the patient to perform certain activities, such as speaking, reading, counting or moving their arms.
This process ensures that your surgeon can remove as much of the tumor as possible without damaging any vital speech or motor functions.
I've been doing standup comedy for 23 years, and thank God for Memorial because I can do it for much longer now.
Kyle - Patient Testimonial

Professional Photographer Nearly Loses Sight Due To Brain Tumor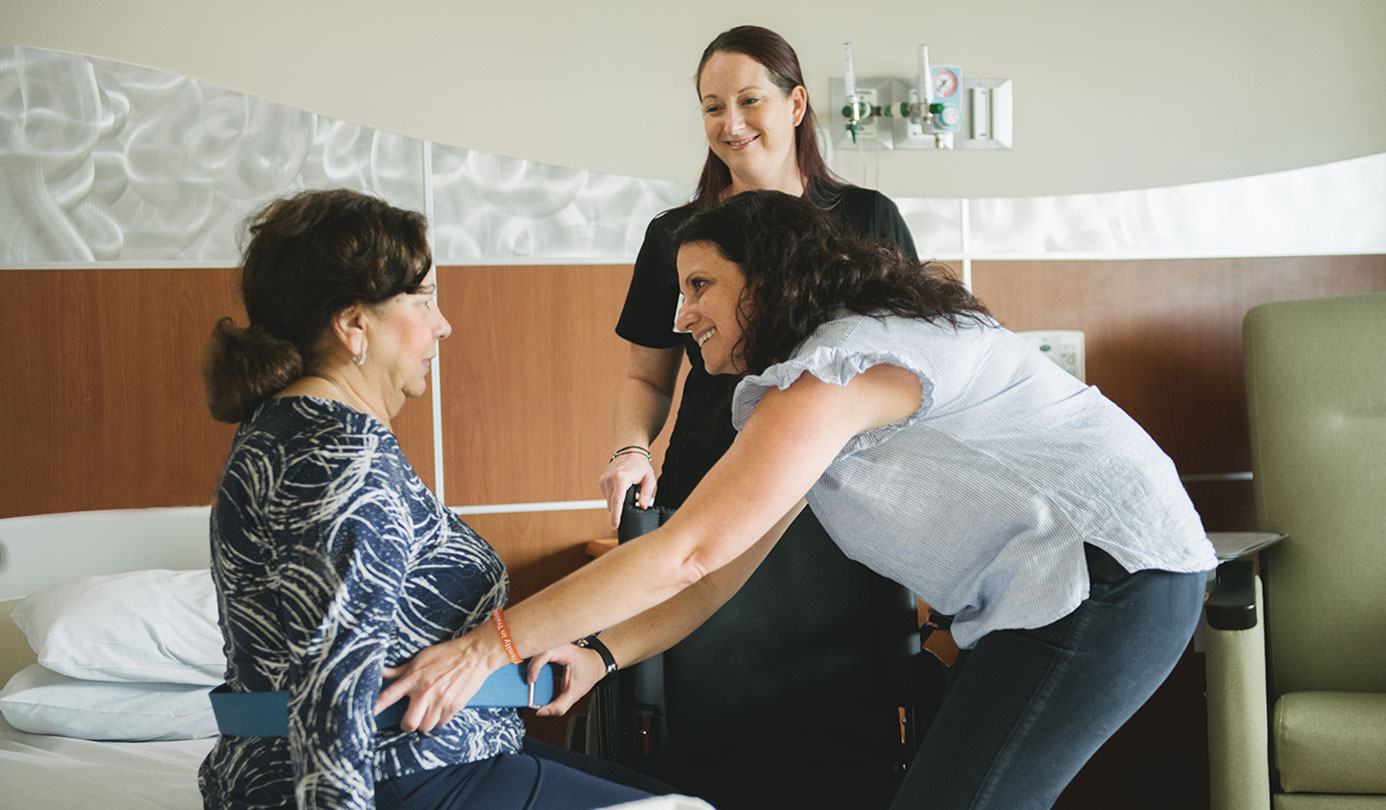 Patient and Family Centered Care
We treat patients and family members as partners in healthcare.
It matters to you. It matters to us.
Quality and Safety Data for Memorial Healthcare System
Our goal is to provide our patients with the information they need to make informed choices for themselves and their families.
View Quality and Safety
You have a Right to Know About Prices
We want to give you the information you need to make important healthcare decisions, including the costs of our services.
View Pricing