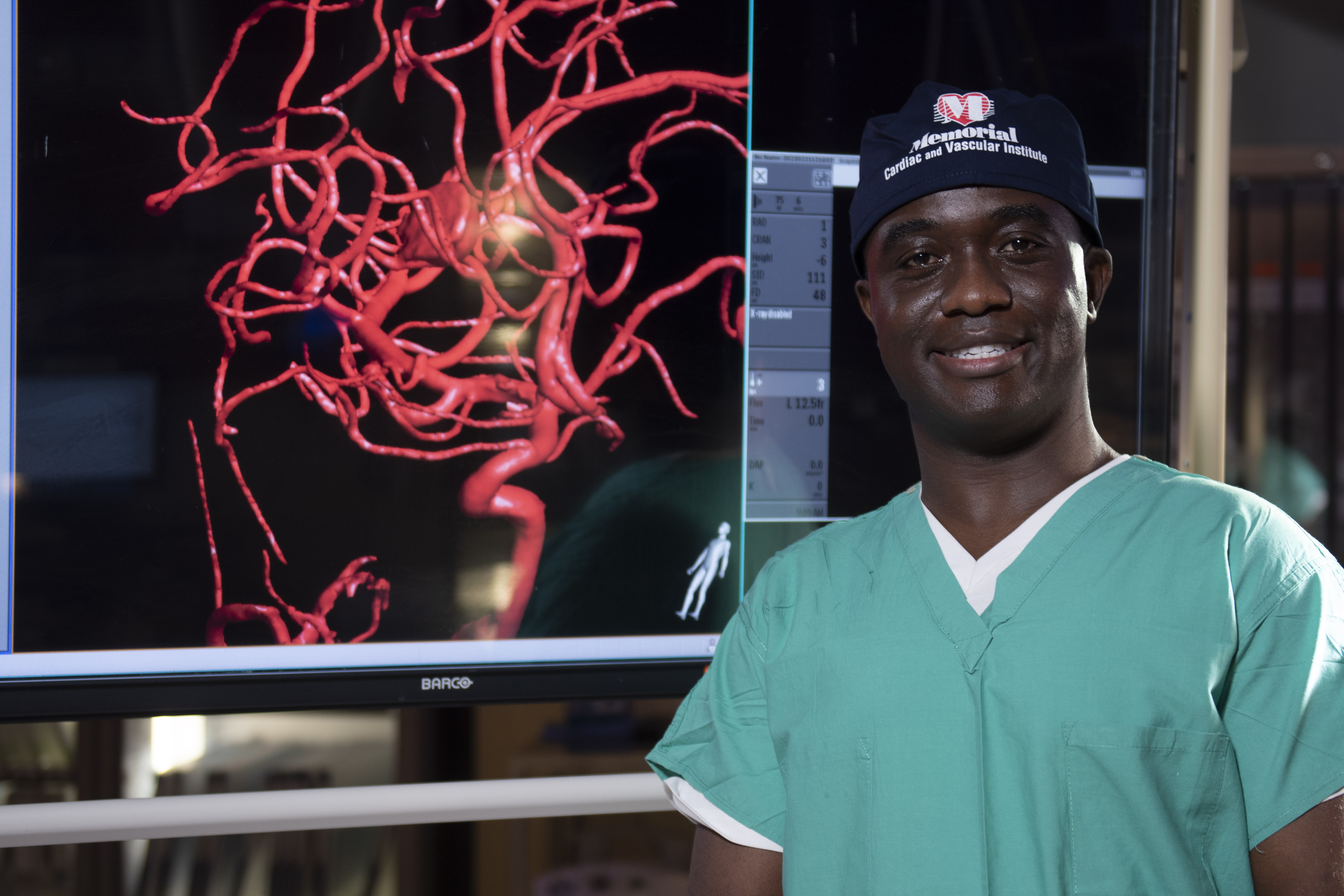 Brain Aneurysms
We offer comprehensive diagnosis and treatment for patients with brain aneurysms using minimally invasive stent surgery at our Comprehensive Stroke Centers and Primary Stroke Center.
A brain aneurysm is a bulge in a blood vessel of the brain. Unruptured aneurysms don't always cause symptoms. However, if this blood vessel does rupture, the result can be a hemorrhagic stroke, or bleeding in the brain.
Surgeons used to use "open" surgery to treat aneurysms, meaning the skull was opened up to expose the brain. With the expertise of our cerebrovascular surgeon, we use the latest technology to treat aneurysms.
We offer a minimally invasive approach that involves smaller incisions and faster recovery.
Brain Aneurysm Care: Why Choose Memorial Healthcare System?
At our facilities, you will find:
Brain Aneurysms Overview
Brain aneurysms are small bulges in blood vessels. They can appear to be the size and shape of a berry. There is no specific known cause of an aneurysm.
However, there are some factors that can affect a person's risk.
Age: Aneurysms are more common in adults than in children.
Sex: Females are more likely to develop an aneurysm than males.
Lifestyle choices: Heavy alcohol or drug use can increase risk, as can cigarette smoking.
Family history: People who have a first-degree relative, such as a parent or sibling, who has had a brain aneurysm have a higher risk.
Health conditions: In particular, high blood pressure is a risk factor.
While many aneurysms don't cause symptoms, as the aneurysm grows, it may press on surrounding tissue and cause some discomfort. Signs of an aneurysm could include:
Dilated pupils
Pain behind the eyes
Numbness in one side of the face
Seeing double
Stent Surgery: What to Expect
To treat a brain aneurysm, our surgeon implants small stent-like devices (small, soft mesh tubes) that direct blood flow away from aneurysms. Surgeons place stents in an artery or blood vessel to improve blood flow. The stents help to direct the blood away from the aneurysm, decreasing the chances of a rupture.
Stent surgery takes less time than other options, is safer and significantly reduces the risk of stroke. Stent treatment can even be used for aneurysms that have already ruptured.
As a minimally invasive procedure, stent surgeries promote the benefits of:
Less blood loss
Faster recovery
Decreased pain
Comprehensive Stroke Care
When a cerebral aneurysm ruptures, the resulting bleeding is called a hemorrhagic stroke or subarachnoid hemorrhage. If a stroke occurs, Memorial Healthcare System offers advanced emergency stroke care.
Memorial Healthcare System has Joint Commission-certified Comprehensive Stroke Centers and a Primary Stroke Center. To achieve certification as a Comprehensive Stroke Center, health systems must:
Offer advanced imaging
Use the most innovative treatment options
Have a dedicated neurocritical care unit
Treat a high volume of patients
Participate in the latest research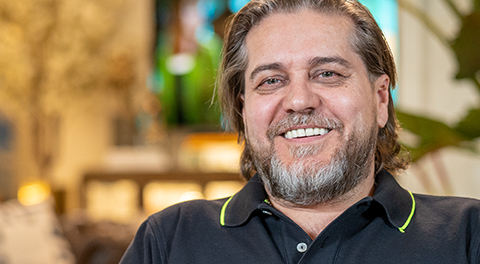 Adrian's Wife and Friend Helped Save His Life When an Aneurysm Caused a Complex Stroke
Being transferred to Memorial from a primary stroke center made all the difference for Adrian, who had a complex, hemorrhagic stroke.
Call us today to schedule a new appointment or follow-up visit
954-265-9500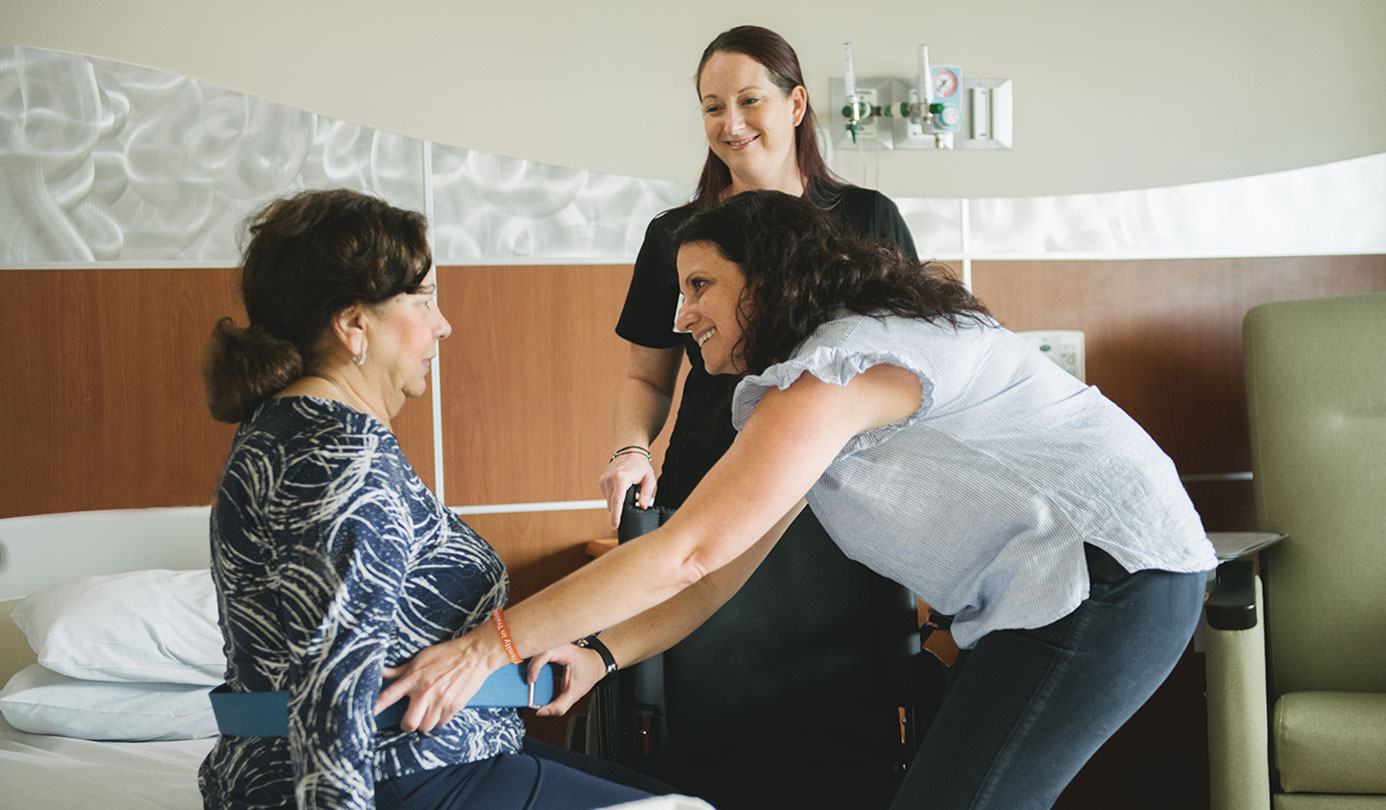 Patient and Family Centered Care
We treat patients and family members as partners in healthcare.
It matters to you. It matters to us.
Quality and Safety Data for Memorial Healthcare System
Our goal is to provide our patients with the information they need to make informed choices for themselves and their families.
View Quality and Safety
You have a Right to Know About Prices
We want to give you the information you need to make important healthcare decisions, including the costs of our services.
View Pricing