Arteriovenous Malformations (AVMs)
We treat arteriovenous malformations (AVMs) using minimally invasive surgery, radiation and neurosurgery, at our Comprehensive Stroke Center and Primary Stroke Center.
Arteriovenous malformations (AVMs) are clusters of abnormal blood vessels. When an AVM forms in the brain, it can interfere with the vital process where the veins and arteries carry blood to the lungs and heart.


Our aim is to treat AVMs before these blood vessels rupture. If a rupture does occur, it causes a stroke. Memorial Healthcare System offers comprehensive stroke care and the most innovative AVM treatment options.
AVM Care: Why Choose Memorial Healthcare System?
At Memorial Healthcare System, you will find:
AVM Overview
Arteries play a crucial role in carrying blood that is full of oxygen from the heart to other important parts of the body. Veins have an equally important role in taking that blood from critical organs back to the heart. When an AVM forms, a person has a tangled cluster of arteries and veins that interrupts these vital processes.
AVMs can form anywhere in the body. When they form in the brain, they are particularly concerning because of the risk of a stroke, or bleeding in the brain. Some people who have an AVM might experience symptoms, including:
Headaches
Dizziness
Numbness or tingling
Sudden seizures
Muscle weakness
Memory loss or confusion
AVM Care: What to Expect
Treatment for an AVM may include:
Radiation
Minimally invasive surgery
Neurosurgery
When you first step foot in one of our facilities, we evaluate you to determine a baseline for your AVM treatment plan. Our goal is to shrink the malformation enough that it can be treated with radiation or removed through surgery.
Your AVM treatment may involve a minimally invasive procedure making a few small incisions and inserting a catheter (a small tube) into the blood vessels. This catheter is used to plug up the vessels that are supplying the AVM, which significantly lowers the risk of a stroke.
During this procedure, a tiny high-definition camera is also inserted into the brain. The images it captures guide your neurosurgeons and help them make more precise movements.
Comprehensive Stroke Care
Patients who have an AVM diagnosis can visit our neurointerventional radiology team for treatment before a stroke or bleeding occurs.
If a stroke or hemorrhage does occur, Memorial Healthcare System offers treatment through our Comprehensive Stroke Centers and Primary Stroke Center. To achieve Comprehensive Stroke Center certification through The Joint Commission, health systems must:
Offer advanced imaging
Use the most innovative treatment options
Have a dedicated neurocritical care unit
Treat a high volume of patients
Participate in the latest research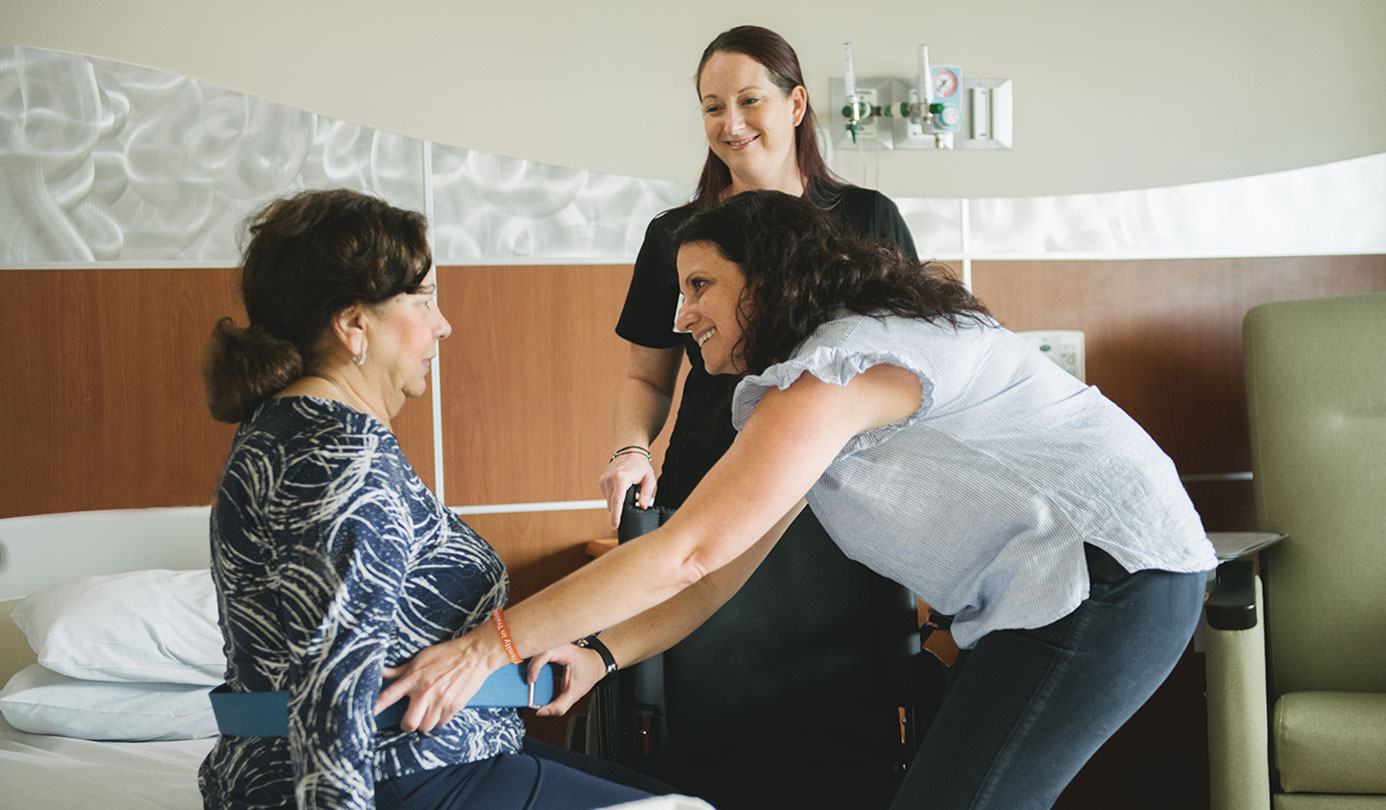 Patient and Family Centered Care
We treat patients and family members as partners in healthcare.
It matters to you. It matters to us.
Quality and Safety Data for Memorial Healthcare System
Our goal is to provide our patients with the information they need to make informed choices for themselves and their families.
View Quality and Safety
You have a Right to Know About Prices
We want to give you the information you need to make important healthcare decisions, including the costs of our services.
View Pricing