Types of Hernias We Treat
A hernia occurs when part of your body breaks through a weak area of muscle or tissue. Some hernias have few or no symptoms. Other hernias are very painful.
Our surgeons have experience with all types of hernias, from simple to complex. We also redo past hernia surgeries with revisional surgery after a hernia recurrence.
What Causes Hernias?
The cause of a hernia is weak muscles or tissues in your body coupled with strain. Being overweight or obese is a common risk factor for a hernia. Other things that put you at higher risk of a hernia include:
Age and family history
Chronic conditions, including cough or COPD
Damage from past surgeries or past injuries
Frequent or long-lasting constipation
Pregnancy
Smoking or history of smoking
Strenuous exercise or heavy lifting


Hernia Symptoms
A common hernia symptom that people notice is a lump or a bulge. The bump might get smaller or go away when you are in certain positions, such as lying down. You might be able to push on it to make the bulge disappear. The lump may also get bigger or more painful when you put pressure on it by standing, coughing or exercising.
Other symptoms of a hernia include:
Pain or discomfort
Nausea
Swelling
Tenderness at the hernia site
Vomiting
A hiatal hernia occurs at the level of your diaphragm involving your esophagus and stomach. Your stomach moves above the diaphragm into the chest. Symptoms of a hiatal hernia are different from other hernias and can include:
Acid reflux
Chest pain
Heartburn
Trouble swallowing
These symptoms are very similar to gastroesophageal reflux disease (GERD). Our surgeons can order tests to diagnose GERD or a hiatal hernia (or both) and recommend the right treatment. Find out more about our hiatal hernia treatment with GERD surgery.

Hernia Types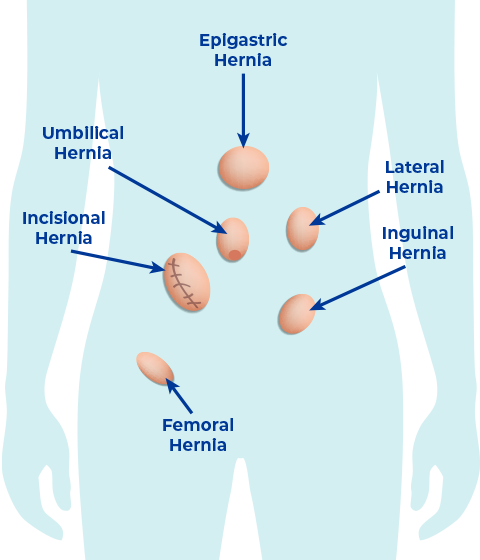 We provide comprehensive hernia treatment for these conditions. A hernia is a hole or defect in the muscle wall, and therefore will not heal on its own, so the only way to treat a hernia is with surgery. The types of hernia surgery we perform include the following.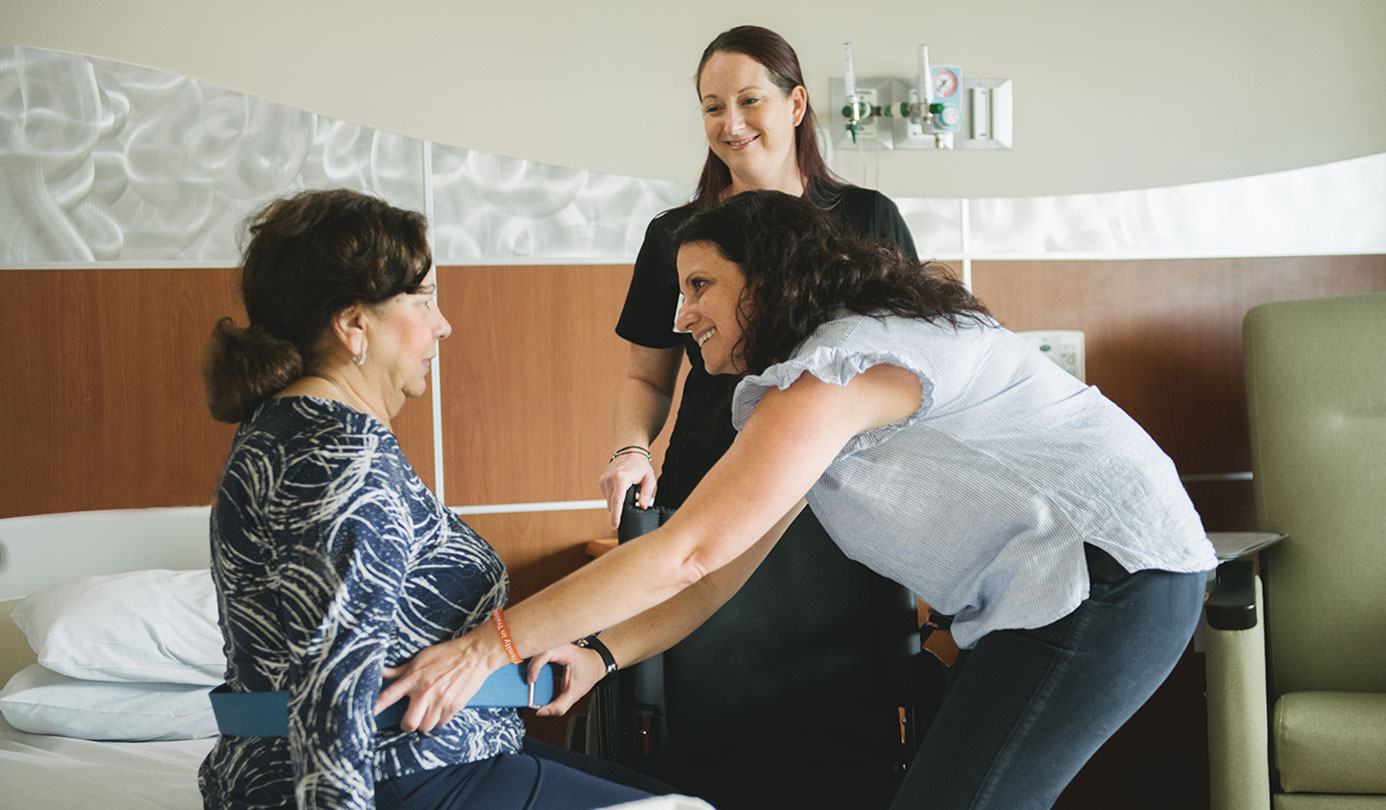 Patient and Family Centered Care
We treat patients and family members as partners in healthcare.