Medical Exercise Training
Designed with You In Mind
The journey to health and wellness, post weight-loss surgery, takes commitment and perseverance. We are here to support your efforts and make them count. No obstacle is too big, no goal to small.
Our exercise programs include the following to ensure a smooth transition:
Clinical Exercise Physiologist designed exercise prescriptions
Recommendations based on individual goals, medical history and fitness level
Development of sustainable exercise habits
Assessment and monitoring
Fitness Packages
Medical Exercise Training (Small Group)
8 Sessions = $180
12 Sessions = $240
24 Sessions = $432
36 Sessions = $576
Payment plans available for 24 and 36 sessions.
Two complimentary Small Group Exercise Training sessions are offered to all Memorial Weight-Loss Surgery Program patients.
This program includes the following services:
One hour sessions, two or three days a week (flexible days and times).
Individualized exercise program developed and supervised by a team of clinical professionals in a small group setting.
Cardiovascular, strength, mobility and flexibility training.
Inclusive and encouraging atmosphere among supportive peers.
Medical Fitness Coaching (Individual)
This program includes the following services:
Five, in-person, 1-1 appointments, every one to three weeks, with virtual or phone follow-up support in between appointments.
Individualized exercise prescription designed to sustain independent exercise at home or in a community fitness center.
Great option for those with transportation or schedule limitations.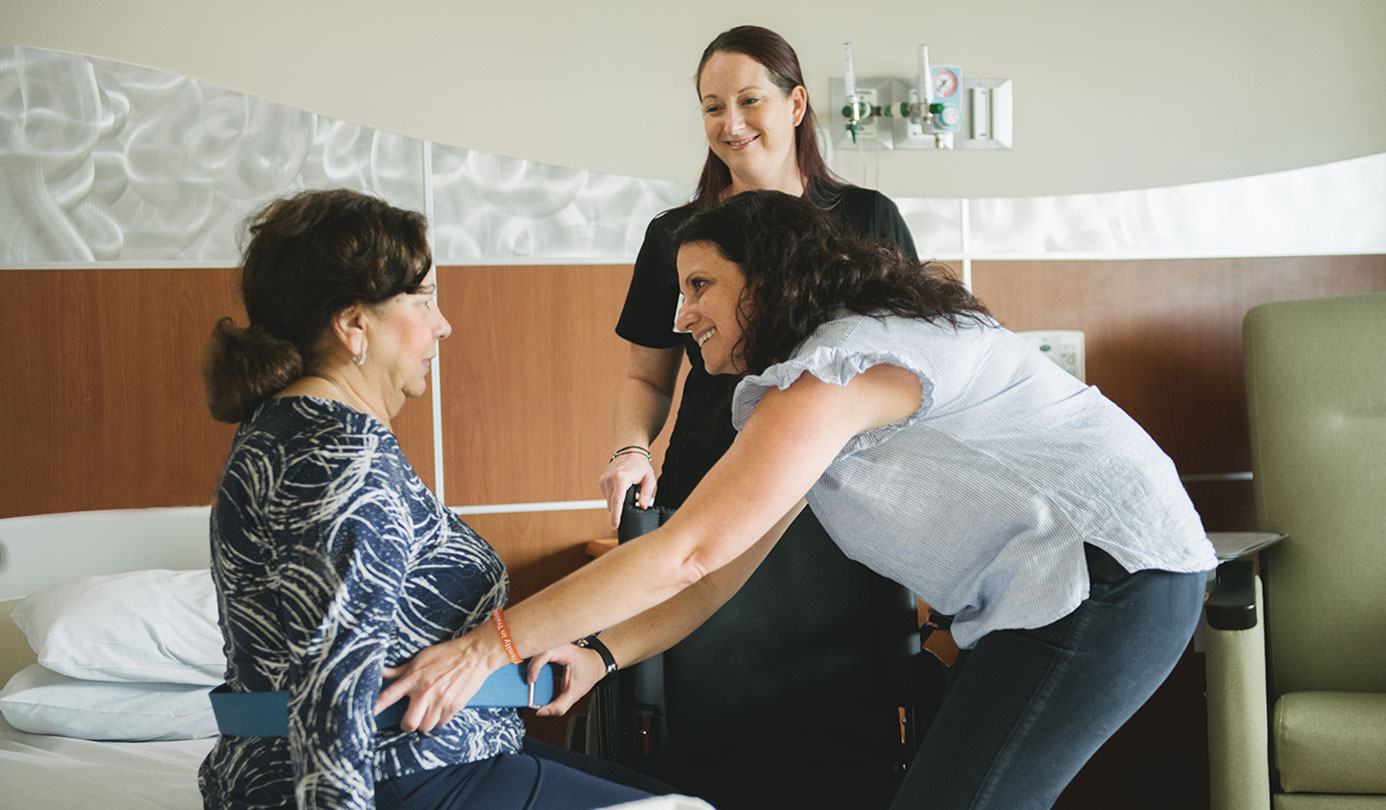 Patient and Family Centered Care
We treat patients and family members as partners in healthcare.