Jason Kovacevic, MD
Critical Care Medicine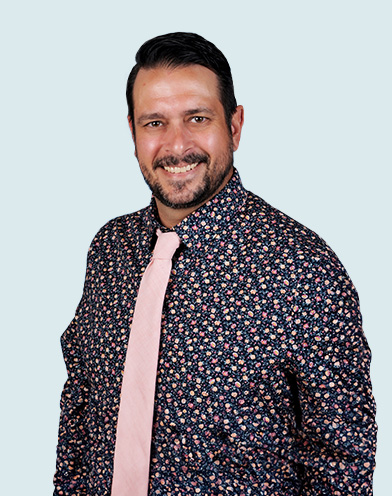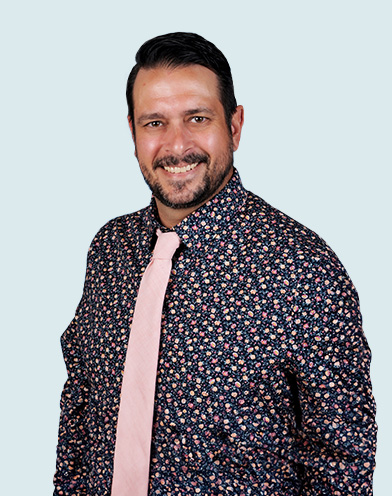 Memorial Division of Critical Care Medicine
3501 Johnson Street Third Floor
Hollywood, FL 33021
954-965-5396
About Me
I am a critical care physician at Memorial Healthcare System. I work in the intensive care units (ICUs) caring for critically ill patients in respiratory failure requiring intubation and mechanical ventilation, sepsis and people with cardiac problems requiring advanced therapies such as balloon pumps and other mechanical support. We also care for patients with a variety of neurological conditions such as major strokes, brain bleeds and severe seizures.

My path to medicine was a bit unusual as I did not consider a career as a physician until I graduated from college. I worked in medical billing for a few years while pursuing medical school. Now, I can't imagine doing anything else.

I love working in the ICUs because of the diverse population I care for and the ability to work closely with families at the bedside, perform advanced procedures and be a part of a multidisciplinary team with other specialists to care for those who are critically ill.

I approach patient care as a partnership. Trust between families and providers is essential, as is clear communication due to the complicated nature of the care. I always do my best to touch base with patients and also their families so they have the latest information, can ask questions and be sure we are doing everything possible for their loved ones.

In addition to caring for patients, I'm also passionate about teaching and mentoring medical students and young doctors.

Hospital Affiliations
Gender
Education
Education
Ross University School of Medicine, 2013
Internships
University Of Massachusetts School Of Medicine, 2015, Internal Medicine
Residency
University Of Massachusetts School Of Medicine, 2018, Internal Medicine
Fellowships
University of Massachusetts, 2021, Critical Care Medicine
Certifications
American Board of Internal Medicine-Critical Care Medicine
American Board of Internal Medicine-Internal Medicine
American Board of Internal Medicine-Pulmonary Disease
Awards, Achievements, and More
Publications
Please view Dr. Jason Kovacevic publications on PubMed.
Professional Organizations
American Thoracic Society
American College of Chest Physicians
American Medical Association
Alpha Omega Alpha (Post-graduate member)
Presentations
Grand Rounds/Educational Presentations
"COVID-19 Treatment Updates", Multi-disciplinary Critical Care Conference, University of Massachusetts, 12/2020
"The difference between ECMO and CMO is that little extra.", Department of Pulmonary/Critical Care Grand Rounds, University of Massachusetts, 08/2020
"ARDS plus COVID", Internal medicine residency noon conference, University of Massachusetts, 04/2020
"Hypersensitivity Pneumonitis", Department of Pulmonary/Critical Care Grand Rounds, University of Massachusetts, 02/2020
"Boy, that escalated quickly", Internal medicine residency noon conference, University of Massachusetts, 01/2020
"You took that in strid…or", Department of Pulmonary/Critical Care Grand Rounds, University of Massachusetts, 01/2020
"Legionella", Department of Pulmonary/Critical Care Grand Rounds, University of Massachusetts, 11/2019
"Malignant melanoma and pulmonary complications", Department of Pulmonary/Critical Care Grand Rounds, University of Massachusetts, 10/2019
"Chronic eosinophilic pneumonia", Department of Pulmonary/Critical Care Grand Rounds, University of Massachusetts, 07/2019
"Critical Care in the adult patient with CF", Department of Pulmonary/Critical Care Grand Rounds, University of Massachusetts, 05/2019
Poster Presentations
Muzaffarr Z DO, Kovacevic J MD. "Disseminated Aspergillosis presenting as Endophthalmitis, In a Patient with Goodpastures Disease." (CHEST 2022), 10/2022
Acosta D DO, Espinosa C DO, Kovacevic J MD. "An Unusual Case of Empyema Necessitans After Treatment of Primary Empyema Thoracic" (CHEST 2022), 10/2022
Kovacevic J MD, Fiore C MD, Sood R MD. "Rare Case of Infected Tracheal Pseudomembrane after Brief Intubation." (CHEST 2020), 10/2020
Kovacevic J MD, Patel B DO, Wong W DO. "Rare Case of Malignant Melanoma Diagnosed by Bronchoscopy with BAL." (ATS 2020), 10/2019
Kovacevic J MD, Dudiki N MD, Kodela J DO. "An Unusual Case of Complicated Pleural Effusion after Talc Pleurodesis." (ATS 2020), 10/2019
Kovacevic J MD, Dheyab AJ MD, Ito-Fukunaga M MD, Patel B DO, "Interesting Case of Metastatic HCC Diagnosed with Vacuum Assisted Clot Retrieval System." (ATS 2019), 10/2019
Kovacevic J MD, et al. "Pulmonary Adenocarcinoma with Signet Ring Features: An Unusual Case of a Rare Disease." (CHEST 2017), 10/2017
Kovacevic J MD, Dheyab A MD. "A case of classical subtype nodular sclerosing Hodgkin's lymphoma, following a diagnosis of pulmonary sarcoidosis.", (CHEST 2017), 10/2017
Oral Presentations
Williams V DO, Espinosa C DO, Kovacevic J MD. "Case of Fatal Folfox induced pneumonitis", Rapid Fire oral presentation CHEST 2022, 10/2022
QI Poster Presentations
Kovacevic J MD, Mickelson J DO, Dikengil F MD, Defeo E DO. Point of Care Ultrasound for Internal Medicine Residency, University of Massachusetts Quality Improvement Poster Competition, 06/2017
Kovacevic J MD, Leslie G MD, et al. "Improving Behavioral Health Referrals in the Benedict Clinic.", University of Massachusetts Quality Improvement Poster Competition, 06/2016
Kovacevic J MD, Leslie G MD, Yazdani M MD. "Evaluating the Effects of Direct Admissions on Night Float Admitting", University of Massachusetts Quality Improvement Poster Competition, 06/2016
Awards
Resident Choice for Attending of the Year, Mount. Sinai Medical Center, Miami Beach, 2022
Milford Regional Hospital Senior Resident of the Year, University of Massachusetts Internal Medicine Residency, 2017
Resident Educator of the Year, University of Massachusetts Internal Medicine Residency, 2017
A Case of Classical Subtype Nodular Sclerosing Hodgkin's Lymphoma, Following a Diagnosis of Pulmonary Sarcoidosis, 2nd Place University of Massachusetts Poster Competition, 2017
Improving Behavioral Health Referrals in the Benedict Clinic, 2nd Place University of Massachusetts Poster Competition, 2017
Outstanding House Officer, University of Massachusetts Medical School, 2016
Evaluating the Effects of Direct Admitting on Night Float, 1st Place University of Massachusetts Poster Competition, 2016