Armand Golchin, MD
Critical Care Medicine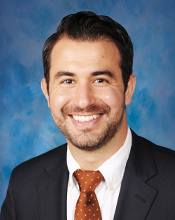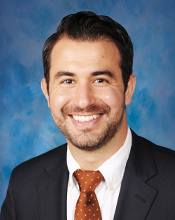 Memorial Division of Critical Care Medicine
3501 Johnson Street Third Floor
Hollywood, FL 33021
954-965-5396
About Me
I am an intensivist at Memorial Healthcare System. I care for patients in the intensive care unit (ICU) with conditions including septic shock from various infections, acute respiratory distress syndrome, acute pulmonary embolism, acute coronary syndrome, cerebrovascular accidents, diabetic ketoacidosis, and a variety of other critical conditions.

I also care for critically ill patients before and after cardiac, abdominal or neurological surgeries, as well as perform emergent bedside procedures and manage ventilators. I am trained in critical care echocardiography and enjoy teaching doctors in-training about its utility at the bedside.

I chose to pursue a career in medicine because I find it to be an extremely fascinating and challenging field. Learning about the anatomy and physiology of the human body is very stimulating and motivating. However, the biggest inspiration for becoming a doctor and an intensivist has been the honor to serve others.

It is a privilege to be able to provide care for critically ill patients. Due to the complexity and nature of their illnesses, it requires a team effort to help them get well. It requires collaboration between nurses, consultants, pharmacists, nutritionists, case managers, physical therapists, respiratory therapists and many more. When the team works in synchrony and patients improve, it is incredibly rewarding.
Hospital Affiliations
Gender
Languages
Education
Education
Saba University School Of Medicine, 2013
Internships
Florida Atlantic University, 2015, Internal Medicine
Residency
Florida Atlantic University, 2017, Internal Medicine
Fellowships
Baystate Medical Center, 2019, Critical Care Medicine
Certifications
American Board of Internal Medicine-Critical Care Medicine
American Board of Internal Medicine-Internal Medicine
Awards, Achievements, and More
Professional Organizations
Society of Critical Care Medicine
American College of Chest Physicians
American Thoracic Society
Extracorporeal Life Support Organization
International Society for Heart and Lung Transplantation
European Society of Critical Care Medicine
Presentations
Tiwary A, Germain MJ, Golchin A, Agarwal K, Engelman D, Greco B. Reducing the Incidence of Post CABG AKI by Early Intervention guided by Novel Urinary Biomarker NephroCheck (TIMP-2*IGFBP-7): An Institutional Experience. American Society of Nephrology, San Diego, CA. 2018.
Golchin A. Management of Bronchopulmonary Fistula in Severe ARDS. Northern New England Pulmonary and Critical Care Fellows Conference, Albany Medical College, Albany, NY. 2018.
Golchin A, Kiffin N. Damage Control of difficult open-book pelvic fracture following a high-speed motorcycle accident. 20th Annual Trauma Symposium, Memorial Regional Trauma Center, Hollywood, FL. 2013.
Awards
Fellow of the Year at University of Massachusetts – Baystate, 2019
ATS Fellow Track Symposium scholarship recipient, 2018
ATS Resident Boot Camp scholarship recipient, 2017
1st place Maryland American College of Physicians Doctors Dilemma, 2012