Marcela Fundaminsky, MD
Family Medicine - Memorial Primary Care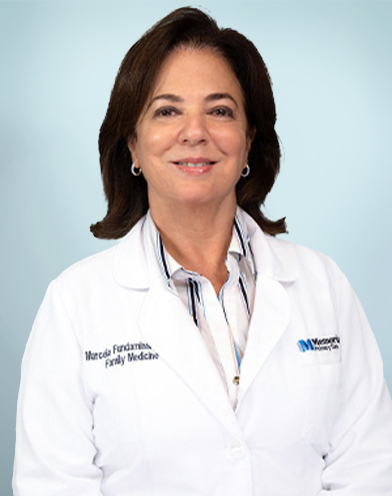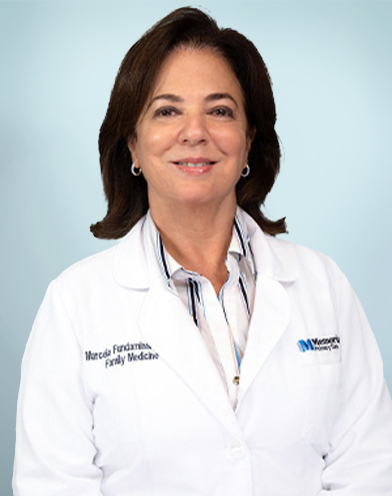 Memorial Primary Care
20801 Biscayne Boulevard Suite 201
Aventura, FL 33180
954-276-1043
About Me
I am a primary care physician at Memorial Healthcare System. I care for patients with chronic diseases and conditions, including diabetes, hypertension, high cholesterol, arthritis, heart disease, kidney disease, skin problems, and pulmonary diseases such as asthma and COPD. I also treat everyday conditions such as the common cold, cough, flu, sore throat, ear infections and urinary tract infections.
I was drawn to a career in family medicine because it provides a way for me to help people improve their health and focus on preventive medicine. I enjoy partnering with my patients and working as a team to make positive changes in their health.
I see all my patients as full and complex human beings, not just the condition or concern with which they present. So much in our lives can influence our health, and I believe it is important to factor in all the physical, mental, and spiritual conditions at play to determine the best way forward.
In addition to working with patients and families, I also earned a Master of Public Health degree, which helps me to expand my view and knowledge on health prevention from the individual toward society and communities.
Hospital Affiliations
Gender
Education
Education
Universidad Central De Venezuela, 1990
Residency
Jackson Memorial Hospital, 2002, Family Medicine
Fellowships
Certifications
American Board of Family Medicine-Family Medicine
Awards, Achievements, and More
Professional Organizations
American Academy of Family Physician
Florida Academy of Family Physician
Awards
Excellence in Behavioral Science, 2002
Resident Teacher Award, 2002
Award of Academic Merit, University of Miami, 1999
Medical School, Top 10% of graduating class, 1990