Transitional Year Residency Education
Transitional Year Residency
During the Transitional Year Residency, residents will complete clinical rotations in the following specialty areas:
In addition to these specialties, residents can also participate in the following electives:
Didactic Schedule
Didactic Schedule
In addition to clinical rotations, residents also participate in presentations (i.e., articles, powerpoint, videos, orthobullets, APMA redRC), workshops and other learning opportunities. Below is an example of an annual workshops/didactics schedule.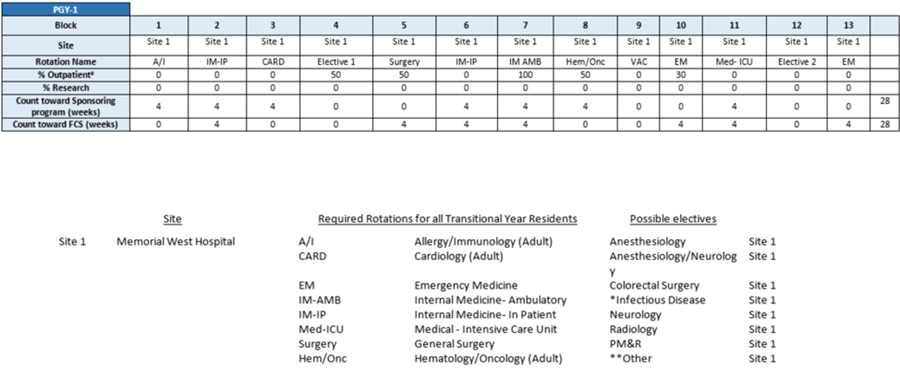 It matters to you. It matters to us.
Quality and Safety Data for Memorial Healthcare System
Our goal is to provide our patients with the information they need to make informed choices for themselves and their families.
View Quality and Safety
You have a Right to Know About Prices
We want to give you the information you need to make important healthcare decisions, including the costs of our services.
View Pricing