About Our Transitional Year Residency
Are you undecided on your medical career and choice of specialty? Is your life's dream to go into anesthesia, dermatology, diagnostic radiology, neurology, nuclear medicine, ophthalmology, physical medicine and rehabilitation, osteopathic neuromusculoskeletal medicine, preventive medicine or radiation oncology?

Many of these ACGME specialties require a one-year transitional year residency to hone residents' fundamental skills and to provide exposure to different aspects of medicine, and develop interpersonal communication skills, medical knowledge, and clinical practice acumen.
Memorial Healthcare System's Graduate Medical Education Department opened the program for 2022-2023 academic year. The mission of the Transitional Year Residency is to provide a broad-based program of graduate medical education, in multiple clinical disciplines, designed to facilitate the choice of and preparation for a specific specialty, including specialties requiring a year of Transitional Year fundamental clinical education as a prerequisite. Our graduates will advance the overall mission of Memorial Healthcare System, which is to heal the body, mind, and spirit of those we touch. We aim for our residents to act as agents of change, leading the delivery of exceptional care to our diverse South Florida community.

The goal of the Transitional Year Residency is to train residents to become competent, ethical, and compassionate physicians providing the highest level of care to their patients and their community in preparation for advancement into their chosen subspecialty. We aim to ensure that the residents become good managers of healthcare resources and have the requisite clinical knowledge, skills, and attitudes to pursue further specialty training, or engage in research and education in their future careers. Our objectives include the provision of a rigorous, flexible, high-quality curriculum led by supportive faculty, staff, and program leadership committed to competency-based medical education for each resident.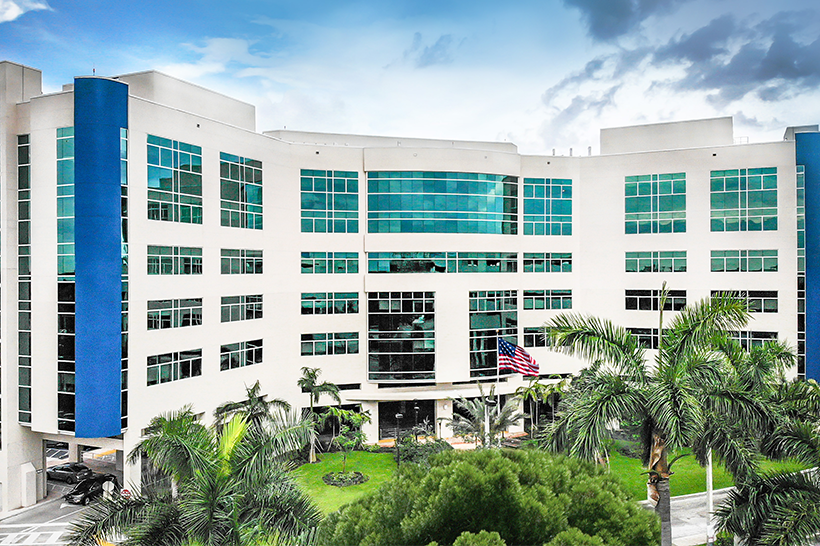 About Memorial Hospital West
Memorial Hospital West (MHW) is a 486-bed facility that provides high-quality patient- and family-centered care to patients. This facility offers a comprehensive array of surgical and procedural services, including advanced endovascular cardiac and neurosurgical procedures, orthopedic surgery, bariatric surgery, hepatobiliary surgery, general surgery, surgical oncology, robotic surgery, endoscopic procedures, and a busy obstetric service with a Level 2 neonatal ICU. This facility also houses both adult and pediatric emergency rooms and a 32-bed critical care unit. Prior to COVID-19, the hospital performed over 9,400 major operations, an additional 7,000 procedures outside the operating room, and almost 80,000 adult ER visits.
The hospital houses the
Moffitt Cancer Center
and a dedicated inpatient department of 44 beds for the Moffitt Malignant Hematology and Cellular Therapy program. In 2020, the center performed 68 stem cell transplants and 388 admissions. MHW is a Joint Commission certified Stroke Center providing high level stroke and neurological care.
MHW earned Leapfrog's Hospital Safety Score "A" Ranking for Patient Safety in 2012, 2013, 2014, 2015, 2016, 2017, 2018, 2019 and 2021. It's also listed in "100 Top Hospitals" by Truven Health Analytics and Modern Healthcare magazine for 2014 and 2013.
Because of the growing need to train and retain physicians in South Florida, a $20 million investment in 2018 went towards the construction a two-story GME building attached to the hospital. The building boasts ample resident lounge areas, call rooms, lactation rooms, computers and workstations for all trainees. We anticipate receiving a designation of Statutory Teaching Hospital Status by the Florida State DOH sometime in the near future due to the hospital's commitment to academic medicine.
Our esteemed faculty hold academic appointments at Florida Atlantic University, Florida International University, and Nova Southeastern University and are committed to training our future physicians. In addition to creating institutional wide protocols, our faculty lead numerous ongoing research and quality improvement projects.
We are proud to state that since GME began at Memorial Healthcare System in 2018, we have achieved a 25% rate of under-represented minority trainees for the GME enterprise as a whole. This is partly due to our location in South Florida which is a very diverse area of the country and the recent emphasis and funding of UME and GME by state government. We will continue to place the same emphasis on diversity for the future Transitional Year program and all future GME programs at Memorial Healthcare System. The faculty and administrative personnel at Memorial Healthcare System are already very diverse due to our South Florida location.
It matters to you. It matters to us.
Quality and Safety Data for Memorial Healthcare System
Our goal is to provide our patients with the information they need to make informed choices for themselves and their families.
View Quality and Safety
You have a Right to Know About Prices
We want to give you the information you need to make important healthcare decisions, including the costs of our services.
View Pricing