Program Director's Welcome
Thank you for your interest in the Podiatric Medicine and Surgery Residency (PMSR) program at Memorial Healthcare System. We believe that every person who wants to become a podiatric physician does so with the aim of helping others and making a difference.
Our residency program strives to train residents to become outstanding podiatric physicians trained for full treatment – medically and surgically – of lower extremity problems. With the added benefit of being apart of one of the largest public health care systems in the nation, residents will have exposure to South Florida's diverse population. Patients receiving podiatry services and clinical care are exposed to a multidiscipline team approach to ensure they experience excellent care and outcomes.
The residency program is approved by the Council of Podiatric Medical Education as a PMSR with Rearfoot accreditation. We hope you will consider joining us to keep our patients on their feet.
About Our Podiatric Medicine and Surgery Residency Program

The Podiatric Medicine and Surgery Residency at Memorial Healthcare System has been in existence for about 10 years since Hollywood Medical Center was purchased by the South Broward Hospital District. Since then, the program has grown to two residents per year with approximately 20 podiatrists participating in their training. Residents rotate through all disciplines required for graduation. Training is at five of the district hospitals and two surgery centers, Memorial Same Day West and Weston Outpatient Center. In addition, Memorial Primary Care Clinic provides podiatry treatment for patients in an office setting.
About Memorial Regional Hospital
Memorial Regional Hospital, the flagship facility of Memorial Healthcare System, is one of the largest hospitals in Florida, with a reputation for advanced medicine and technology. The 571-bed hospital is one of six Level I trauma centers in the state qualified to treat the most severe, life-threatening injuries. Among its renowned programs are:
See awards given to Memorial Healthcare System.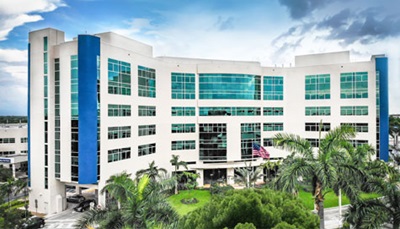 It matters to you. It matters to us.
Quality and Safety Data for Memorial Healthcare System
Our goal is to provide our patients with the information they need to make informed choices for themselves and their families.
View Quality and Safety
You have a Right to Know About Prices
We want to give you the information you need to make important healthcare decisions, including the costs of our services.
View Pricing