Contact the Office of Academic Affairs for information about our graduate medical education residency programs.
Explore Our PM&R Residency Curriculum
Rotation Schedule
Residents have an eight week rotation schedule dedicated to inpatient and outpatient learning. Each rotation will focus specifically on either inpatient or outpatient settings to maximize time spent in a protected learning/working environment and to minimize transitions in care. The schedule allows residents to focus on learning in their individual service without interruptions from other services and responsibilities. The inpatient experience is based at the Memorial Rehabilitation Institute and outpatient clinics and consultative services are based at the PM&R outpatient clinic, Memorial Regional Hospital and Memorial Hospital West. Our Faculty include PM&R physicians trained and board certified in interventional pain management, pediatrics, brain injury, EMG/NCS, spinal cord injury, cancer rehabilitation, amputee/prosthetics, and internal medicine.
View 2021-2022 PMR ACGME Block Schedule (PDF).
Inpatient Experience
Memorial Rehabilitation Institute

Brain Injury/Cerebrovascular Accident
CVA/Neuro Rehabilitation
Orthopedic Trauma and Amputee
Medically Complex Acute Rehabilitation
Spinal Cord Injury

Acute Rehabilitation consulting service at Memorial Regional Hospital (Level 1 Trauma Center)
Outpatient Experience
Residents will have a robust and comprehensive outpatient component in their residency program which includes:
Spasticity Clinic
EMG/NCS Clinic
Amputee Clinic
MSK and Sports Medicine Clinic (with PM&R and Orthopedic Surgeons)
Interventional Pain Management Clinic and procedures
Spinal Cord Injury Clinic
Pediatric Rehabilitation Clinic
Cancer Rehabilitation
Brain Injury Clinic
Integrative Medicine Clinic
20 days of paid time off available each year.
Didactic Offerings
The following are examples of conferences and workshops that will be offered through the Memorial PM&R Residency Program.
Resident Didactic Curriculum
The didactic series is about 12 months and provides at least four hours of protected resident educational hours per week. These didactic sessions are provided and supervised by PM&R faculty, residents, and allied health professionals. Most of our curriculum is delivered using small group discussions and team based learning. However COVID-19 has forced us to increase our virtual offerings for didactic sessions allowing residents and students to participate in didactics from anywhere.
Research Curriculum
Memorial Healthcare System a system wide research curriculum that provides education to all resident specialties. We have dedicated research faculty available for support and assistance to residents with original or ongoing research.
Evidence-Based Medicine Curriculum
Memorial Healthcare System's Graduate Medical Education Department provides a wide educational series created and led by our DIO, Saima Chaudhry, MD. This is an interactive, resident led (attending supervised) program to promote EBM and life-long learning.
Sports Medicine Journal Club
The orthopedic sports medicine team, holds a bimonthly educational program with approximately 100 participants throughout the system. Each session is led by an orthopedic sports medicine surgeon, PM&R resident, and an allied health professional (physical therapist, athletic trainer, etc.).
Quality Improvement Curriculum
PM&R faculty will provide mentorship for residents to complete at least one quality improvement project prior to graduation.
Hands On Workshops
Hands on workshops to promote procedural competency early in a resident's career in order to maximize confidence and efficiency prior to graduation. Workshops includes 6 EMG/NCS, 6 Ultrasound, one spine intervention, and at least 2 spasticity procedural workshops per year.
Continuity Curriculum
This curriculum is being developed to expose residents to the multi-faceted nature of healthcare. As the team leader for a patient's rehabilitation, it is important for residents to understand all levels of care, as well as the various disciplines that a patient may encounter throughout their rehabilitation.
PM&R Grand Rounds
Grand rounds, led by internal and visiting physicians, are held monthly either in person or virtually (based on COVID numbers and availability). Grand rounds are a CME-accredited conferences attended by a multidisciplinary audience.
Workshop and OSCE Week
The final week of each academic year is reserved for dedicated learning and residents focus on learning basic and advanced topics related to PM&R. Mornings are spent reviewing pertinent functional anatomy, physiology, pathophysiology, and pharmacology for each topic. The afternoons are hands-on sessions in EMG, ultrasound, and spasticity. The week concludes with an OSCE type activity to promote retention and safe procedural skills.
Noon Conference at Memorial Regional Hospital South
This conference will be held at Memorial Regional Hospital South for residents and faculty to attend. Topics will include:
Interesting Case Discussion
Radiology
Pharmacy
Rehab Technology
Conferences Outside of Memorial Healthcare System
Residents are encouraged to be involved in local and national medical associations and conferences. We require that all residents give at least one national presentation at a major conference. Residents receive four conference attendance days (outside of the standard 20 personal days). We also reimburse up to $1,000 per academic year for conference fees, travel, and expenses for each resident that has a poster or presentation. Conferences are a great way to network with other residents and physiatrists, and to experience all that the world of PM&R has to offer. We like to see the Memorial Healthcare System "M" representing us at conferences. It helps to spread the word about our great program.
Anatomy Lab and Functional Anatomy
This forum is presented in conjunction with an anatomist and the PM&R faculty as an overview of gross anatomy and correlates with clinical pathology. Located at the Florida International University (FIU) state-of-the-art anatomy laboratory, these two-hour sessions during PGY2 will consist of the following:
Review of the anatomy on the cadaver led by an anatomist
Overview of the clinical syndromes led by the residents and PM&R faculty
Ultrasound Workshop
One meeting per month for a six-month curriculum (one joint covered each session):
45-minute lecture given by an upper-class resident
20 minutes on general anatomy of importance
15-20 minutes about US specific anatomy, what it will look like, exact positioning of the wand, some clinical pearls about needle placement etc.
Hands-on session with one attending in the room, and two residents from each class. Joints Included:
Knee
Hip
Wrist
Elbow
Shoulder
Ankle/foot
EMG Workshops
These will include faculty-led workshops designed to review current EMG/NCV techniques and clinical applications.
Spasticity Workshop
The purpose of the workshop is to review current treatment options for spasticity and dystonia to differentiate between clinical features.
Scholarly Activity
Memorial has a robust medical student program, and accepts medical students from FIU, FAU, NOVA, and via VSAS (based on COVID status). We encourage resident and student interaction and learning. After all, our residents are the heart and soul of this program.
Committee Assignments
Committee participation is an effective way to promote professional development. Residents are encouraged to participate on committees within national organizations.
Other Activities
PM&R residents are encouraged to submit their research work for presentation at local, regional and national meetings. In addition, the department is supportive of resident and faculty efforts to publish case reports and research projects.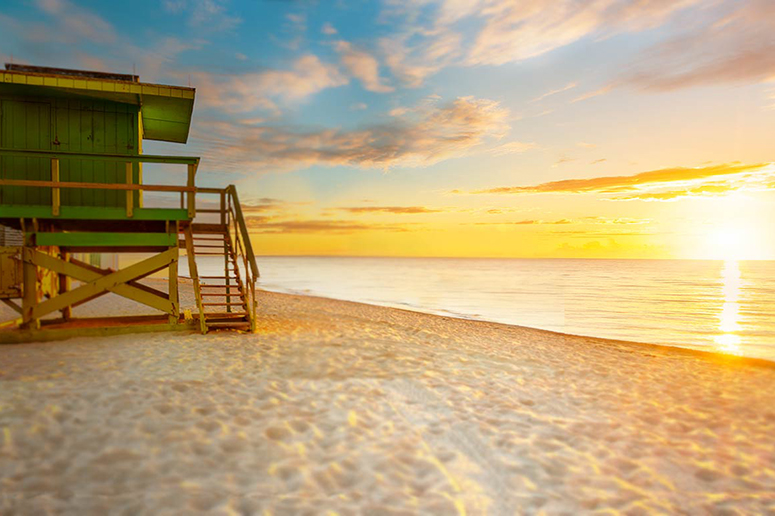 A Sunny Lifestyle Feature
Every day feels like a holiday when you live in South Florida. Discover everything we have to offer.
It matters to you. It matters to us.
Quality and Safety Data for Memorial Healthcare System
Our goal is to provide our patients with the information they need to make informed choices for themselves and their families.
View Quality and Safety
You have a Right to Know About Prices
We want to give you the information you need to make important healthcare decisions, including the costs of our services.
View Pricing
Take charge of your health and see what sets our care apart