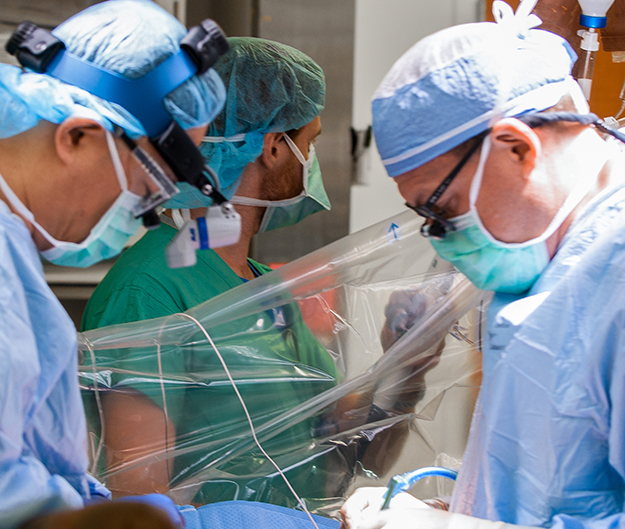 Memorial Transplant Institute
As the only Transplant Institute to offer adult and pediatric heart and kidney transplants in Broward County, we guide you through the transplant journey.
The entire transplant team at Memorial Transplant Institute is committed to providing attentive care during every part of your treatment. From medical supervision to social support, financial assistance to dietary guidance, we'll be by your side through each phase of your transplant and recovery.
Transplant Services We Offer
We offer the following organ transplants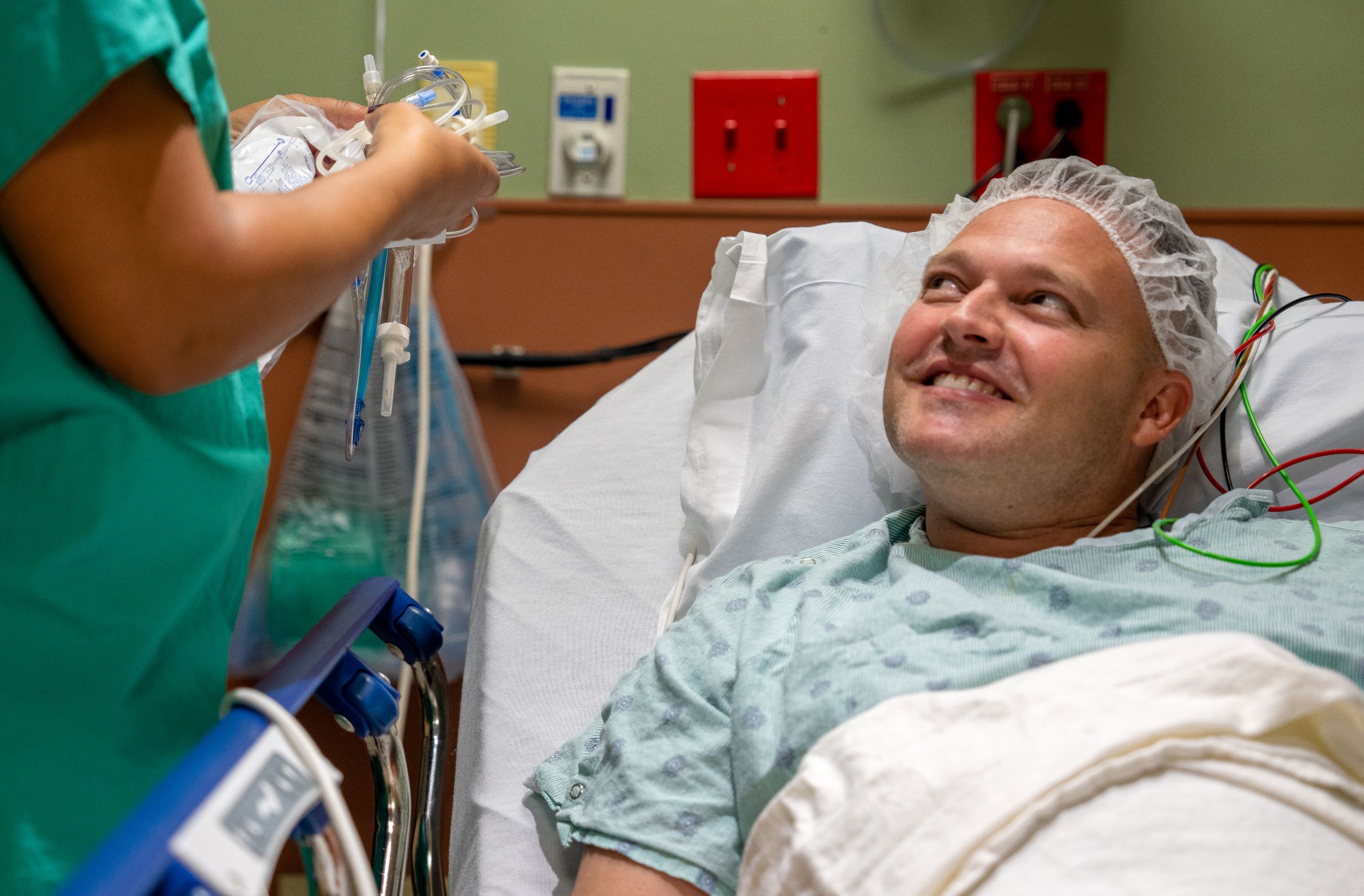 Our robust variety of support programs are designed around one goal: Keeping you as healthy as possible before transplant, safe during surgery and thriving after transplant.
Why Choose Us for Your Organ Transplant?
You are not alone on your journey back to health. Our transplant specialists collaborate with you, your family, and an integrated team of care providers to ensure the most appropriate treatment plan. Our dedicated team focuses entirely on your changing needs, offering you everything from personalized disease management strategies to advice on what to pack for your hospital stay. As part of a much broader hospital network, we have access to the most recent medical advances and latest research, as well as a diverse array of resources. We offer:
Quality transplant care close to home: Memorial Transplant Institute is one of only two centers in Broward and Palm Beach Counties offering pediatric and adult heart and kidney transplant services.
Extensive experience: Memorial Regional Hospital was the first in Broward County to offer heart transplants for adults and, since then, our transplant program has grown in size and scope.
Care for your entire lifetime: We are the only pediatric and adult provider for both heart and kidney transplant in the area. The benefits of staying in one system have many payoffs, including consistency, familiarity and better coordination of care.
Innovative care for complex cases: Our doctors and surgeons are able to perform innovative and complex procedures not available at all hospitals nationwide. We offer advanced heart care, too, including ventricular assist devices (VAD) which can help your heart work better while you wait for transplant or can serve as an alternative to transplant.
Care tailored to you: From evaluation to recovery, we work in close collaboration with you, your family and your referring physician to ensure mutual understanding and ongoing support throughout your transplant journey. Learn more about why you should choose Memorial Transplant Institute.

Our Kidney Transplant Program
Your Transplant Care Team
Our expert, cross-disciplinary team has every aspect of your transplant experience covered.
Your core transplant surgery team
Transplant surgeons: Doctors who perform transplant surgery
Anesthesiologists: Doctors who specialize in the administration of drugs that prevent pain during surgery
Intensive care transplant nurses: Nurses specializing in the care of transplant patients
Advanced nurse practitioners: Licensed practitioners who work closely with doctors and surgeons
Intensivists: Doctors who specialize in the care of the critically ill
Perfusionists: Experts in using the heart-lung machine during surgery
Transplant specialists
Transplant Cardiologists: Heart doctors
Transplant Nephrologists: Kidney doctors
Transplant Immunology specialists: Doctors who specialize in caring for the immune system and help decrease organ rejection
Transplant Infectious Disease specialists: Doctors who help you avoid dangerous infections
Laboratory medicine/Transplant pathology experts: Experts who check donor suitability and organ quality
Transplant Pharmacists: Experts who monitor the immunosuppressive medications required after transplant
Transplant Coordinators: Registered nurses who coordinate your care
Transplant Dietitians: Registered dietitians who provide transplant-specific education and nutritional support before and after transplant
Additional support
Physical therapy and rehabilitation specialists: Specialists who use physical activity to help your body get stronger
Transplant dietitians: Nutrition experts who help you meet nutritional goals
Transplant psychologist and social workers: Experts who help you cope with a variety of transplant concerns
Transplant financial counselors: Experts who help you understand the various financial aspects of your transplant
Independent living donor advocate: People who represent and protect the living donor
Patient Resources
Physician Resources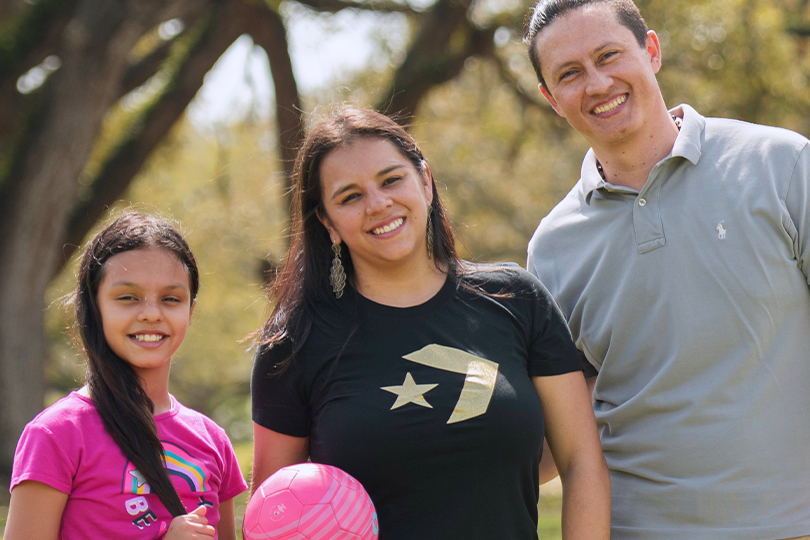 Nancy's Heart Transplant
Nancy started having chest pains and always felt tired. She turned to Memorial for a second opinion that saved her life.