PGY2 Oncology Pharmacy Residency: Memorial Cancer Institute
The Memorial Cancer Institute's (MCI) PGY2 Oncology Pharmacy Residency Program builds on the Doctor of Pharmacy education and PGY1 pharmacy residency experience to contribute to the development of oncology clinical pharmacists in advanced or specialized practice. The MCI PGY2 residency will provide the resident(s) with opportunities to function independently as practitioners by conceptualizing and integrating accumulated experience and knowledge and incorporating both into the provision of patient care that improves medication therapy.
The program's aim is, upon successful completion of the PGY2 Oncology Pharmacy Residency, the resident will possess the competencies that qualify them for Hematology/Oncology clinical pharmacy specialist and/or faculty positions and position them to be eligible for attainment of Board Certification in Oncology Pharmacy (BCOP).
The PGY2 Oncology Pharmacy Residency Program is accredited by the American Society of Health System Pharmacists (ASHP). Throughout the year, the resident will also interact with the 15 Hematology/Oncology Fellows at MCI. Our residents are integrated into the pharmacy and healthcare team and build upon their didactic and practical experiences to develop expert knowledge in clinical patient care, medication use systems, and administrative areas of pharmacy practice.
Positions available:
2 positions (NMS Code 725660)
Outcomes
Provide clinical and economic outcome analyses for the pharmacologic management of cancer patients.
Optimize the outcomes of the care of individuals with cancer by providing evidence-based, patient-centered medication therapy as an integral part of an interdisciplinary team.
Moffitt Cancer Center Partnership
In 2017, MCI launched a transformative partnership for Malignant Hematology and Cellular Therapy with Moffitt Cancer Center, an NCI-designated comprehensive cancer center and NCCN member institution. In 2021, this partnership expanded to include Precision Medicine.
Educational Experience
Core Experiences
Orientation / Oncology Pharmacy Operations
Acute Care – Medical Oncology
Ambulatory Care – Medical Oncology
Acute Care – Malignant Hematology
Ambulatory Care – Malignant Hematology and Cellular Therapy
Investigational Drug Services
Pediatric Hematology/Oncology
Ambulatory Care – Breast/GYN/GU
Elective Experiences
Advanced Compounded Sterile Preparations
Advanced Malignant Hematology
Advanced Cellular Therapy
Specialty Pharmacy
Infectious Diseases
Integrative Medicine
Oncology Clinical Administration
Oncology Informatics
Additional elective opportunities available based on resident interest
Longitudinal Experiences
Ambulatory Care – Oral Chemotherapy Clinic (6 months)
Ambulatory Care – Outpatient Infusion (6 months)
Teaching and Presentations

3 Required CE presentations

Research Project
Medication Safety and Quality
Leadership and Formulary Management
Oncology Clinical Operations (Staffing) - Every 3 weeks
Program Preceptors
The Oncology Pharmacy PGY2 Program Preceptors are a diverse group of dedicated oncology clinicians with experience in oncology pharmacy practice ranging from one year to 30 years. More than 70% of the PGY2 program preceptors are Board Certified in as least one area specialty area and more than half completed PGY2 training. They have all met the ASHP oncology pharmacy program preceptor eligibility criteria or are preceptors in training. In addition to the PGY2 core preceptors, the resident will work with and/or be mentored by Memorial Healthcare System's other oncology trained pharmacist in a variety of different settings.
Benefits
Estimated Stipend: $56,500
Health, dental, vision, disability, and life insurance
Paid leave for holidays, vacation, sick, and bereavement leave
Discounted meals
Free parking
Professional travel time and reimbursement: ASHP Midyear and HOPA Annual Meeting
2 flex days per rotation of dedication research time
Application Requirements
Doctor of Pharmacy degree from ACPE-accredited school of pharmacy
Certificate of completion from PGY1 residency program prior to start
Florida licensure obtained within 60 days
Official college transcript
Curriculum vitae
Letter of intent
Three letters of recommendation (one from PGY1 director)
On-site interview
Application Deadline: January 5th
Contact Us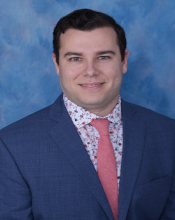 Frank Gentile, PharmD, BCOP
PGY2 Oncology Pharmacy Residency Program Director
fgentile@mhs.net
347-804-9521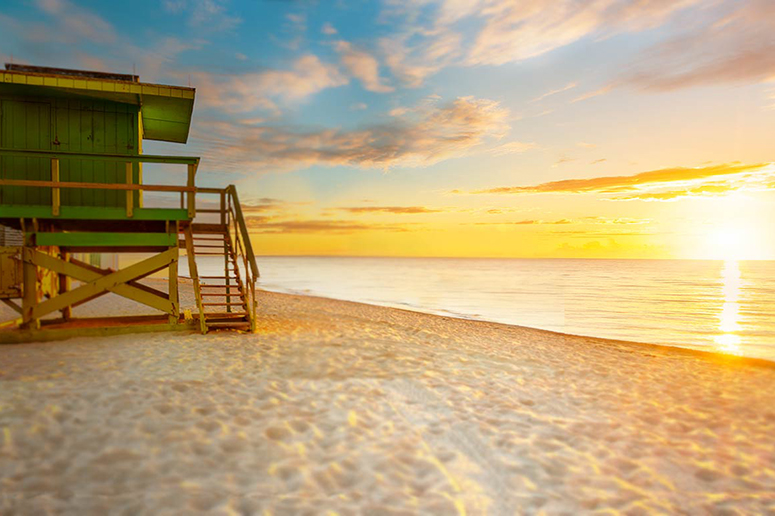 A Sunny Lifestyle Feature
Every day feels like a holiday when you live in South Florida. Discover everything we have to offer.
It matters to you. It matters to us.
Quality and Safety Data for Memorial Healthcare System
Our goal is to provide our patients with the information they need to make informed choices for themselves and their families.
View Quality and Safety
You have a Right to Know About Prices
We want to give you the information you need to make important healthcare decisions, including the costs of our services.
View Pricing
Take charge of your health and see what sets our care apart