Supervised Exercise Therapy (SET)
Explore Our Supervised Exercise Therapy (SET)
If you have been diagnosed with peripheral artery disease (PAD), you may be experiencing pain, tightness or cramping in your lower legs while walking because of reduced blood flow to your legs.
If the discomfort of walking limits you from having an active lifestyle, let the team at Memorial Cardiac and Pulmonary Rehabilitation Program help. Our multidisciplinary team will guide you with a personalized, safe, and effective exercise program, while also teaching you how to manage your symptoms, build strength, and gain stamina. By the end of the program, we want you to walk longer distances with little to no pain in your legs and return to the activities you enjoy.
Our Team
Our experienced team includes:
Clinical exercise physiologists
Licensed registered nurse
Licensed physicians
Registered/certified respiratory therapist
Patient financial service representatives
Exercise Therapy
The SET program offers small group, personalized exercise sessions at our two rehabilitation facilities. Our team will oversee your progress and offer encouragement as you exercise in a safe environment with patients who have similar conditions. The primary exercise prescribed for our PAD patients includes walking on a treadmill (or the ground if you cannot use a treadmill). We also offer electrocardiogram (ECG) monitoring, if needed.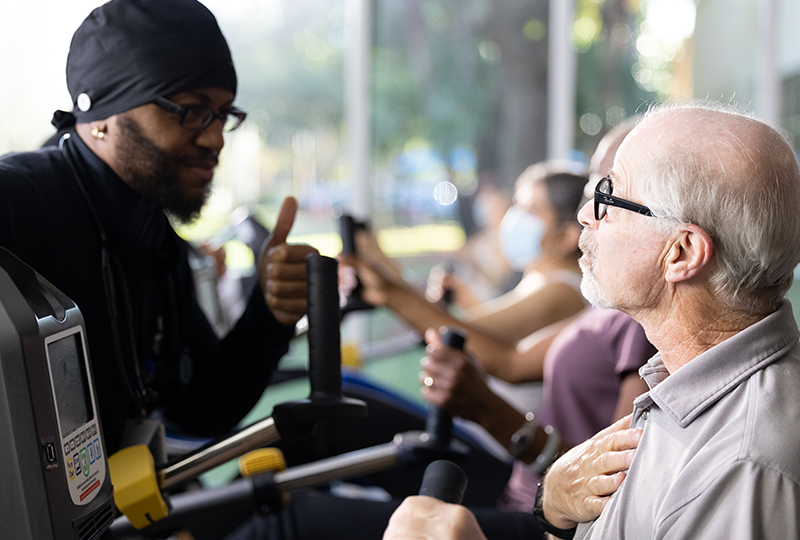 Your exercise therapy plan may also include some of the following training exercises:
Walking therapy routine
Cardiovascular (aerobic)
Balance Mobility (flexibility and agility)
Resistance (strength training)
Posture/gait training
Educational Resources
Your family is an important part of your rehabilitation journey. We encourage them to learn about your condition and how they can support you. Our educational program provides tools and resources to help you and your family prevent further health issues and manage stressors contributing to your illness and disease. Patients who complete the program benefit from a healthier diet, controlled blood sugar, a smoke-free lifestyle and more.
Our education classes and resources include:
Home exercise prescription
Nutrition counseling
PAD management
Patient- and family-centered goal setting
Risk factor modification
Stress management
Tobacco cessation
Our team is ready to help you get started on your personalized exercise therapy program.
A physician referral is required.
Does my insurance cover the SET program?
Medicare (CMS) and most insurance plans cover costs for the SET program.
Patients are covered for up to 36 sessions and are required to complete them within 12 weeks.
Contact Us
Memorial Hospital West
Cardiac and Pulmonary Rehabilitation
703 North Flamingo Road
Pembroke Pines, FL 33028
Phone: 954-844-7125
Email: cardiacandpulmonaryrehabilitation@mhs.net
Memorial Regional Hospital
Cardiac and Pulmonary Rehabilitation
300 Hollywood Way
Hollywood, FL 33021
Phone: 954-265-5800
Email: cardiacandpulmonaryrehabilitation@mhs.net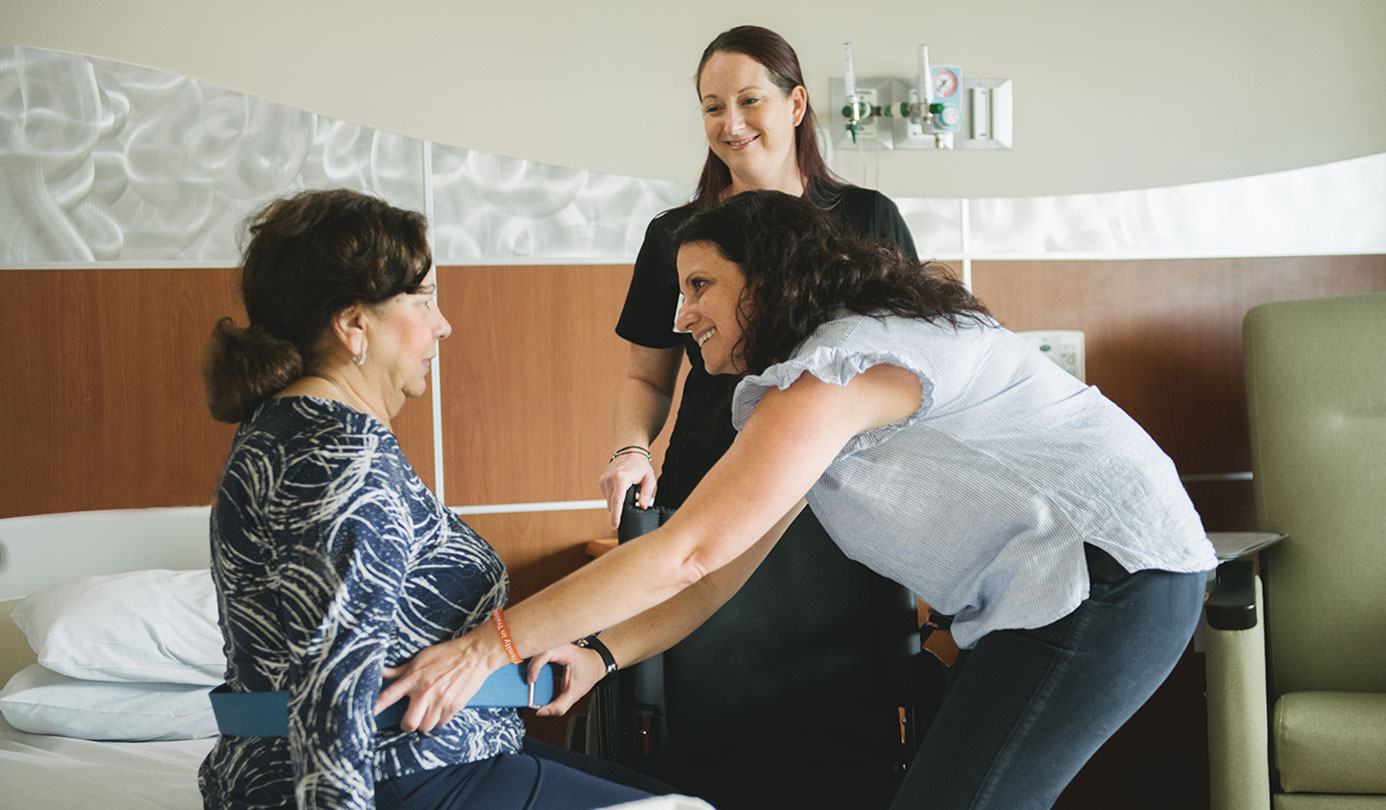 Patient and Family Centered Care
We treat patients and family members as partners in healthcare.
It matters to you. It matters to us.
Quality and Safety Data for Memorial Healthcare System
Our goal is to provide our patients with the information they need to make informed choices for themselves and their families.
View Quality and Safety
You have a Right to Know About Prices
We want to give you the information you need to make important healthcare decisions, including the costs of our services.
View Pricing
Take charge of your health and see what sets our care apart