Thomas Forbes, MD
Chief, Pediatric Cardiac Services, Joe DiMaggio Children's Hospital
Pediatric Interventional Cardiology, Pediatric Cardiology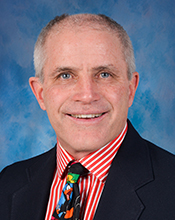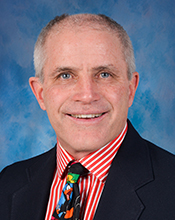 JDCH Heart Institute
1150 N 35th Avenue Suite 490
Hollywood, FL 33021
954-983-5052
Memorial Division of Pediatric Interventional Cardiology
1971 SW 172nd Avenue Suite 500
FL 33029-5592
954-265-3731
About Me
Chief, Pediatric Cardiac Services, Joe DiMaggio Children's Hospital
I am a pediatric cardiologist and the chief of Pediatric Cardiac Services at Joe DiMaggio Children's Hospital. I treat children with a variety of heart conditions and adult patients who were born with congenital heart defects and require further treatment.

I specialize in a variety of heart procedures including those to close holes in the upper chamber of the heart due to atrial septal defects (ASDs) and placement of valves in the right ventricular outflow tract, where the pulmonary valve would normally be present. I also travel frequently around the country to assist colleagues in closing holes in the lower chamber of the heart (post infarct ventricular septal defects), paravalvular leaks and complex ASDs.

I was inspired to pursue a career in medicine by my younger brother, who was born with Treacher Collins syndrome, which is a serious craniofacial disorder. Initially, doctors thought he was going to be blind, deaf and mute. He underwent 16 surgeries, and they transformed his life, allowing him to do things they never thought would be possible. He is now happily married, a Pharm D, has two adopted children from China and has run more than 12 marathons on four continents! He inspired me to become a doctor so I could — in some small way — make another child's life better.

Now, at Joe DiMaggio Children's Hospital, we continue to advance our heart program to help more children in need. We are developing a dedicated Pediatric Cardiac Research Center that will assist in running clinical trials and developing devices for use in children born with congenital heart disease. We also work closely with the FDA in creating registries that would allow devices to be more quickly approved in the U.S., along with other countries such as Japan, South Korea, Mexico and Brazil. We're also starting a fellowship program in Pediatric Cardiology, plan to open a Fetal Heart Center and recently created an Adult Congenital Heart Center.

In addition to my work at the children's hospital, I'm also the co-founder of the Congenital Cardiovascular Interventional Study Consortium, which is the largest international pediatric interventional consortium in the world that works with the FDA to obtain device approval in the U.S. I also participated in the development of vascular stents, including the Genesis XD stent, which will likely be the first approved stent in the U.S. to gain approval for treatment of branch pulmonary artery stenosis. I also hold patents on a pericardial anchoring system for left atrial appendage occluder devices, as well as physiologic devices currently being developed for ongoing management of heart failure.

At the end of the day, my favorite part of my job is working with patients. I love the variety of diseases that my team and I treat and how, over the past 15 years, new devices have been developed to treat the most difficult cases less invasively.

Every day, we are helping children with complex heart conditions feel better so they can fulfill their dreams.


Hospital Affiliations
Gender
Languages
Education
Education
Creighton University School Of Medicine, 1990
Internships
University Of Nebraska Medical Center, 1991, Pediatrics
Residency
University Of Nebraska Medical Center, 1993, Pediatrics
Fellowships
Baylor College Of Medicine Program, 1996, Pediatric Cardiology
Children's Memorial Hospital, 1997, Pediatric Cardiology
Certifications
American Board of Pediatrics-Pediatric Cardiology
American Board of Pediatrics-Pediatrics
Awards, Achievements, and More
Publications
Journal/Editorial Involvement:
Editorial Board for Congenital Heart Disease: Clinical Studies from Fetus to Adulthood, 2005-present
Editorial Board for Progress in Pediatric Cardiology, 2014-present
Reviewer for the New England Journal of Medicine, 2017-present
Reviewer for the American Heart Journal, 1995-present
Reviewer for the Catheterization and Cardiovascular Intervention Journal (SCAI), 2000-present
Reviewer for the Interventional Cardiology Journal, 2005-present
Reviewer for Journal of the American College of Cardiology (JACC), 2008-present
Reviewer for Circulation Interventions Journal (Circ), 2006-present
Reviewer for the American Journal of Cardiology (AJC), 2010-present
Reviewer for Cardiology in the Young (Circ), 2015-present
Editorial Board Progress in Pediatric Cardiology, 2010-present
Head FDA/SCAI Pre-Clinical Task Force on Bioabsorbable Stents for use in Congenital Heart Disease, 2010-present
Head FDA/SCAI Task Force on Bioabsorbable Stents for use in Coarctation of the Aorta, 2011-present
Head of FDA/SCAI Task Force on Approval of Stents for use in the Pulmonary Artery, 2004-present
Coordinating Center for Congenital Cardiovascular Interventional Study Consortium (CCISC), 2004-present
Board Member SCAI Task Force Treatment of Post-Infarct VSD, 2005-present
Head of the Michigan ACC Congenital Heart Section, 2002-10
Pediatric Interventional Cardiac Symposium Faculty (PICS), 2002-present
Congenital and Structural Interventions (CSI), 2008-present
Faculty Member for the Hands-On Workshop (HOW), 2011-present
SCAI/HHS Task Force for Improvement of Care in Cardiology, 2011-present
Faculty Member of the St. Jude Hands-On Symposium, 2013-present
Steering Committee IMPACT Registry, 2012-present
Data Safety and Monitoring Board (DSMB) for the Medtronic Harmony Trial, 2017-present
SCAI/FDA Task Force for Device Approval in the U.S., 2018-present
FDA/Japan Task Force for Device Approval in the U.S. and Japan (Project HBD), 2018-present
Research
I am involved in clinical research and the development of devices used to help treat a variety of heart conditions in children and adults.
I am involved with the development and use of registries for evaluating various procedures and obtaining regulatory approval of devices both in the U.S. and in other countries. I am also involved in the development of valve stents for use in the tricuspid and pulmonary valve positions.
I hold a patent on an anchoring system for left atrial appendage occluder and physiologic devices assisting in management of heart failure using the pericardial space.
Currently working with a company for closing the patent ductus arteriosus in extremely low birth weight infants.
Professional Organizations
Board Member Michigan ACC
American Heart Association
American College of Cardiology
Society for Cardiovascular Angiography and Interventions
American Academy of Pediatrics
Presentations
"Use of Registries in Collaboration with Japan and the U.S. for Upcoming Clinical Trials," Pediatric Interventional Cardiac Symposium, Sept. 11, 2020, Westin, Boston, Massachusetts
"Use of Registries in Collaboration with the FDA for Clinical Trials," Pediatric Interventional Cardiac Symposium, Sept. 10, 2020, Westin, Boston, Massachusetts
Moderator: New Clinical Trials Session, Pediatric Interventional Cardiac Symposium, Sept. 9, 2020, Westin, Boston, Massachusetts
Moderator: New Clinical Trials in Pediatric Cardiology Session, Annual SCAI Meeting, May 14, 2020, Atlanta, Georgia (virtual)
"Recent Advancement in PDA Closure in Neonates – The Piccolo Trial," Annual SCAI Meeting, May 14, 2020, Atlanta, Georgia (virtual)
"Causes of Sudden Cardiac Death in Children and Young Adults. Evolving Paradigms in Cardiovascular Care and Limb Preservation." Annual NCVH Meeting, Jan. 25, 2020, Detroit, Michigan
"Piccolo Device Trial/Technique in Closure of Patent Ductus Arteriosus (PDA) in Low and Extremely Low Birth Weight Infants." Moderator and Lecture of the PDA Session for Attending Training, Oct. 10-11, 2019, Minneapolis, Minnesota
"Mid and Long-Term Stenting of Pulmonary Arteries: How Do We Know We're Winning?" PICS-AICS, Sept. 6, 2019, San Diego, California
Moderator: Shark Tank Session, PICS-AICS, Sept. 5th, 2019, San Diego, California
"Current Progress on FDA Modules." CCISC Meeting, PICS-AICS, Sept. 4, 2019, San Diego, California
Moderator: "Rebirth of the PFO." PICS-AICS, Sept. 4, 2019, San Diego, California
Awards
Crain's Health Care Heroes Innovator of the Year, 2019
European Gold Medal Winner in the European Chamber of Science and Industry-Eurochambers, 2013
Detroit's Hour Magazine Physician Hall of Fame, 2010
Detroit's Hour Magazine Top Physician, 2005-present
Faculty Teacher of the Year Award/Wayne State University, 2005
Resident Teaching Award, Creighton University/UNMC, 1993
Creighton University Medical Student Teacher of the Year Award, 1992-93
Chief Resident Creighton University/UNMC, 1993