PGY2 Pediatric Pharmacy Residency: Joe DiMaggio Children's Hospital
The PGY2 Pediatric Pharmacy Residency Program at Joe DiMaggio Children's Hospital is an ASHP accredited 12-month program designed to further develop pharmacists in the specialty of pediatric pharmacy practice. Our program builds on Doctor of Pharmacy (PharmD) education and PGY1 Pharmacy Residency programs to contribute to the development of clinical pharmacists in specialized areas of practice. PGY2 residencies provide residents with opportunities to function independently as practitioners by conceptualizing and integrating accumulated experience and knowledge and incorporating both into the provision of patient care or other advanced practice settings. Residents who successfully complete an accredited PGY2 Pharmacy Residency are prepared for advanced patient care, academic, or other specialized positions, along with board certification, if available.
Joe DiMaggio Children's Hospital is a freestanding hospital located in sunny Hollywood, FL. We have been the recipient of several awards, including earning U.S. News & World Report's Best Children's Hospital rankings several years in a row, and being the world's first children's hospital named a Planetree Designated® Person-Centered Organization for the care provided to patients and their families. Our hospital offers an array of pediatric services, including:
Tour of Joe DiMaggio Children's Hospital
Educational Experience
Core Rotations (4 weeks)
Orientation (3 weeks)
General Pediatrics/Infectious Disease
Hematology/Oncology
Neonatal Critical Care
Pediatric Cardiovascular Critical Care
Pediatric Critical Care
Solid Organ Transplant (SOT)
Research (3 weeks)
Electives (4 weeks)
Emergency Department
Investigational Drug Services
Pharmacy Administration
Medication Safety
Intermediate Care Unit
Repeat Core Rotation
Longitudinal Experiences
Pharmacy Administration
Ambulatory Care / SOT
Antimicrobial stewardship
Research certificate program
Continuing education presentations
Formulary management
Layered learning
Medication safety
Mentoring program
Staffing commitment
Teaching certificate program (optional)
Professional Meetings
ASHP Midyear Clinical Meeting
Pediatric Pharmacy Association Annual Meeting
Residents
View our current and past residents.
Faculty
Benefits
Estimated stipend: $56,000
Onsite Continuing Education
Health, Dental, Vision, Disability, and Life insurance
Paid leave: Vacation, sick, holiday, and educational
Discounted meals
Free onsite parking
Professional travel time
Application Requirements
Application deadline: January 5th (NMS Code: 795061)
Doctor of Pharmacy degree from ACPE-accredited School of Pharmacy
PGY1 Residency Program Certificate of Completion or a PGY1 resident in good standing if the program is not yet completed
Official college transcript
Curriculum vitae
Letter of intent
Three letters of recommendation (one from PGY1 RPD/Preceptor)
Eligible for Florida licensure
On-site interview
Contact Us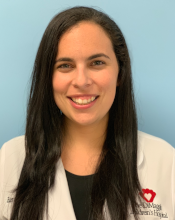 Haley Grunwald, PharmD, BCPPS
Medication Safety & Quality Coordinator
PGY2 Pediatric Pharmacy Residency Director
954-265-0739
hgrunwald@mhs.net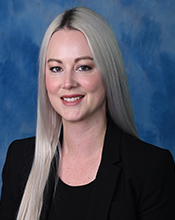 Ashley Siryk, PharmD, BCPPS
Clinical Coordinator, Investigational Drug Services & Pediatric Hematology/Oncology
PGY2 Pediatric Pharmacy Residency Coordinator
954-265-0479
asiryk@mhs.net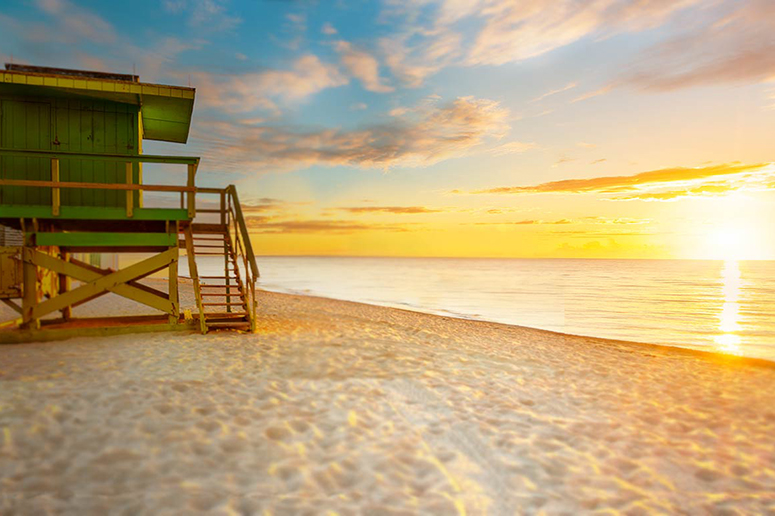 A Sunny Lifestyle Feature
Every day feels like a holiday when you live in South Florida. Discover everything we have to offer.
It matters to you. It matters to us.
Quality and Safety Data for Memorial Healthcare System
Our goal is to provide our patients with the information they need to make informed choices for themselves and their families.
View Quality and Safety
You have a Right to Know About Prices
We want to give you the information you need to make important healthcare decisions, including the costs of our services.
View Pricing
Take charge of your health and see what sets our care apart