Pediatric Residency Education
Explore Our Pediatric Residency Curriculum
Educational Offerings
Morning Report
Twice weekly, residents present recently admitted cases to peers and faculty to discuss critical thinking strategies for making diagnoses and developing a treatment plans. Each session ends with two topical board prep questions.
Board Review
These sessions are led by the chief and attendings and take place in a variety of formats that enhance learning and interest. The goal is to review topics chosen from the American Board of Pediatrics Certification Examination Content Specifications. Each session will include practice board questions.
Core Conferences
Faculty teach on topics in their specialty using various innovative educational methods which promote resident learning and participation.
Yale Curriculum for Primary Care Topics
This lecture series is designed to equip residents with the fundamentals of general pediatrics and will include education on issues encountered by general pediatricians in practice, as well as elements of practice management.
JDCH Grand Rounds
Subject matter experts, both local and national, present on a variety of pediatric topics. Emphasis is placed on recent advances in pediatric medicine.
Evidence Based Medicine
These sessions are taught by faculty in both didactic and workshop format and will complement the residents' scholarship sessions during their ambulatory blocks. Topics will include basic biostatistics and research principles, scientific writing, and evaluating scientific literature effectively. Attention will also be given to adult learning theory and teaching methodologies to promote residents as educators.
Narrative Medicine
In this unique series of sessions, residents will participate in journaling and discussion exercises designed to provide a space for reflection and processing, something that is much needed but often overlooked during the course of a busy residency training experience. Residents will also have the opportunity to participate in Book Club, reading and coming together to discuss titles related to the practice of medicine and relevant to pediatrics. Previous examples:
Atul Gawande's Being Mortal and Susannah Cahalan's Brain on Fire
Guest speaker Dr. Mona Hanna-Attisha for her book "What the Eyes Don't See: A Story of Crisis, Resistance, and Hope in an American City"
Understanding Healthcare
Each resident will participate in this institutionally-led 8-day series spread out over 3 years of residency. During each full day away from clinical responsibilities, residents will connect with their peers from other specialties and gain insight on important practical topics such as cost-conscious care, methods to improve quality and safety, physician wellness, and resident leadership and teaching.
Curriculum
It is our ambition to train residents to be outstanding clinicians by providing strong foundations in general pediatrics and pediatric subspecialties. Individualized curriculum options and close faculty mentorship will allow residents to achieve their future career goals. Graduates will be fully prepared to enter the practice of pediatrics or engage in further subspecialty training and eventually become leaders in a variety of practice settings and enhance the health of the communities they serve.
To enrich the residents' experiences during clinical rotations, and to prepare them for careers in pediatric medicine that reach beyond the bedside, education in quality improvement, patient safety, practice management, maintaining physician wellness will be incorporated into the curriculum throughout all three years.
Traditionally, residency schedules have combined both inpatient and continuity clinic experiences in the same block. During inpatient rotations, residents find themselves having to leave their patient responsibilities prematurely to work in the continuity clinic. This can lead to frustration on the part of residents and faculty alike.
Our schedule design decreases the conflict between inpatient and ambulatory responsibilities by separating these experiences into separate blocks: 4 week rotation + 2 weeks ambulatory (see sample schedule). Ambulatory blocks include time for research and independent study in addition to continuity clinic, adolescent medicine, and community pediatrics.
Additional Pediatric Subspecialties & Individualized Curriculum
Allergy and Immunology
Gastroenterology
Genetics
Nephrology
Neurology
Pulmonology
Rheumatology
Anesthesia
Neurodevelopment
Orthopedic Surgery
Sports Medicine
Otolaryngology
Radiology
Physical Medicine and Rehabilitation
Additional community primary care sites
Residents may also elect to spend additional time in the above required subspecialties (cardiology, infectious disease, etc.).
Elements of Ambulatory Block
Primary care clinic sessions
Community and advocacy experiences (e.g., mobile van, football sideline doc program, and experiences at Broward Children's Center)
Behavior and development experiences (e.g., NICU follow up clinic, neurodevelopmental clinic, neuroimmunology clinic, pediatric psychiatry, etc.)
Adolescent Medicine clinic sessions
Elective subspecialty clinic sessions (third year)
Scholarship time
Required Subspecialties
Cardiology
Hematology/Oncology
Endocrinology (2 weeks)
Infectious Disease (2 weeks)
Continuity Clinic
Our continuity clinic model is entirely community-based practice. Residents have their continuity clinic experience at two of the most well-known practices in South Florida.
Pediatric Associates has provided comprehensive medical care to patients for over 60 years. The practice provides on-site services, such as lab and X-ray, sick care 365 days a year, free support groups, chronic disease management assistance, educational and safety classes and events, all of which residents can participate.
Children's Medical Center is another renowned and busy practice that has been providing quality pediatric care to infants, children, and adolescents in Broward County for over 50 years..
Both Pediatric Associates and Children's Medical Center faculty lead community lectures, provide healthcare guidance to local media, reside on school boards and are leaders within the community..
At each of these locations, residents will:
Foster the creation of a medical home for patients serving as their primary care provider and advocate for comprehensive healthcare.
Work directly with a supervising attending in treating patients in the office setting.
Learn the business and practice of medicine directly from successful private practitioners.
Learn how to provide high-quality, comprehensive care to patients as well as be leaders in their community through this unique opportunity.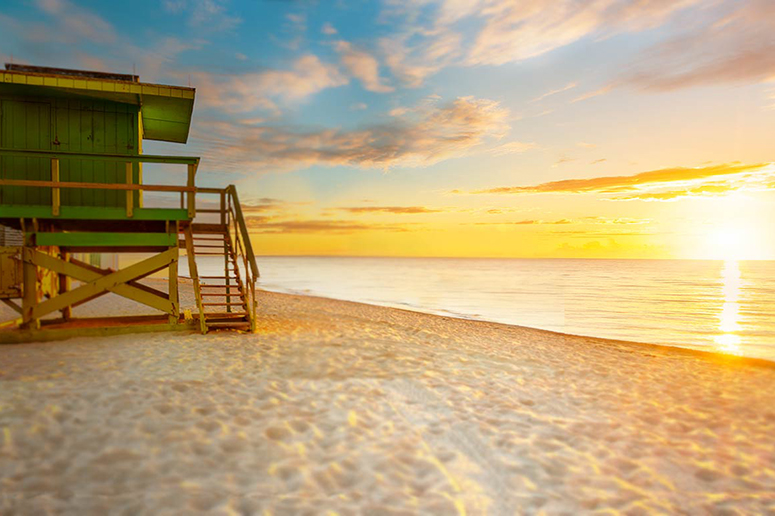 A Sunny Lifestyle Feature
Every day feels like a holiday when you live in South Florida. Discover everything we have to offer.
It matters to you. It matters to us.
Quality and Safety Data for Memorial Healthcare System
Our goal is to provide our patients with the information they need to make informed choices for themselves and their families.
View Quality and Safety
You have a Right to Know About Prices
We want to give you the information you need to make important healthcare decisions, including the costs of our services.
View Pricing